Like most of us, Angela Brooks fondly remembers her first bike.
"I had a cute, little pink Huffy with a banana seat," she said. "I would stand on that seat and ride around with no helmet because that is what you did back then.
"That was complete freedom."
Years later, while working at a day camp in the northern suburbs of Illinois, Brooks jumped at the chance to take some younger riders under her wing.
"They bought a fleet of mountain bikes and they were looking for somebody to take the campers out on the trails," she recalled. "For three or four summers in my late-teens/early-20s, I was taking a couple dozen kids out on the Des Plaines River Trail for hours every day."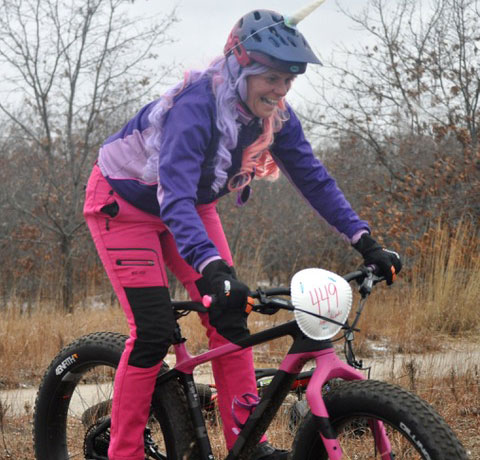 It was bliss and Brooks was hooked. An instructor/teacher/trainer was born.
Fast forward to the present day and Brooks has put together a résumé that would impress most two-wheel enthusiasts. Among the highlights:
There is more, but you get the idea. This is a woman who is passionate about her craft and sharing that passion.
"Being on my bike gives me a tremendous amount of joy," Brooks said. "Even more than that is seeing other people learning how to ride their bike and building confidence. That brings me a great deal of joy."
For being an advocate of getting more women and kids on bikes, Brooks has been selected as the Kenosha.com Kenoshan of the Week.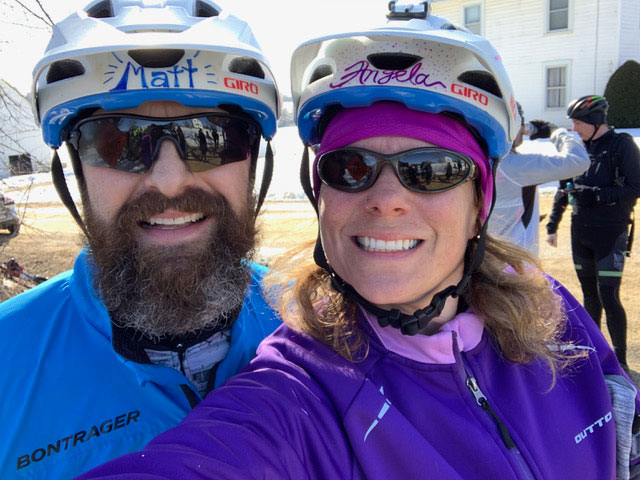 "Angela is a great addition to Kenosha County with her clinics, instruction, coaching and leading a healthy lifestyle right here in Kenosha County," said friend MaryBeth Van Every, who met Angela through group rides at Silver Lake Park.
Married to Matt and the mother of Alexis, Samantha and Amanda, Brooks and her family live in Salem – about a mile from the biking trails at Silver Lake Park.
"We became very proud Cheeseheads about five years ago and we love it," Brooks said. "My husband and I had been biking together forever. I think he fell in love with me because I had a mountain bike at the time. My husband and I taught our daughters very young how to ride their bikes and have watched them become confident riders."
Brooks, who bought her first mountain bike in 1999 and has been riding with her husband since 2001, is now the proud owner of six bikes. And, yes, two of them have names.
"My full-suspension mountain bike is the 'Unicorn' and my fat bike is the 'Whiskey Bear,'" she said with a laugh.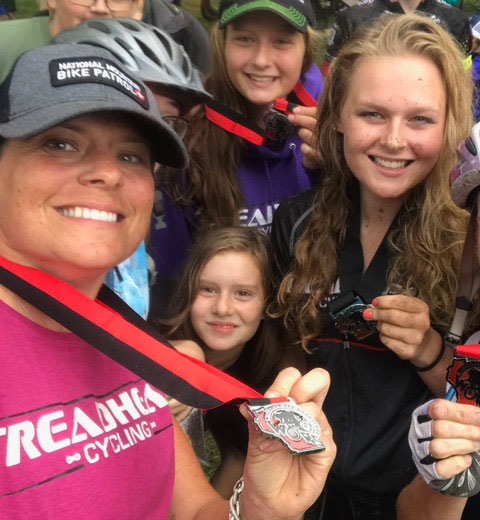 Angela and Matt Brooks, both certified coaches and instructors, run Brooks Adventures out of their home. They offer a variety of private and group mountain bike lessons for children and adults from beginner to intermediate level and have fat bikes available for rental.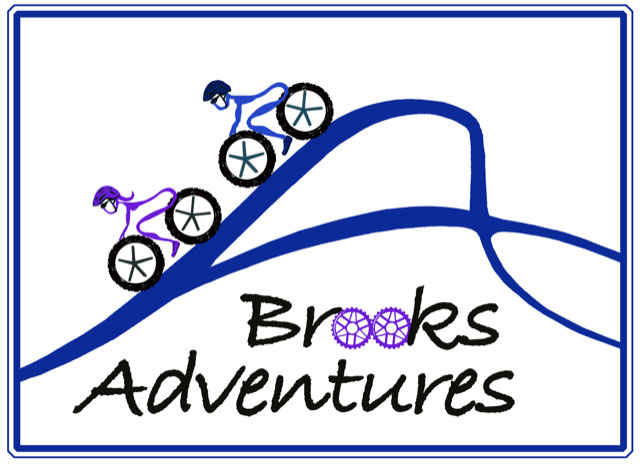 "We're having a blast with it," Angela said. "We have private trails at our house. People can come and learn at our trails or Silver Lake Park."
It was during visits to an indoor mountain bike park in Milwaukee almost 10 years ago that bolstered her interest in riding.
"I quickly became very passionate and wanted to be good at it," she said. "I went to a couple of women's clinics. I said to myself, 'That's what I want to do. I want to run my own women's clinics. I want to motivate women and inspire women to get out on bikes.' That's what I started doing and here I am."
NOTE: To nominate a Kenoshan of the Week click here or email Andrew@Kenosha.com.