A local church is hosting a blood drive to benefit those in need on Good Friday.
DayBreak Church will partner with the American Red Cross to raise dozens of pints of blood for those facing injury and disease Friday from 1 to 6 p.m. at their downtown location, 5631 Sixth Ave. This is their fourth year holding the effort during Holy Week.
"Jesus gave all of his, we can give some of ours," Pastor Brit Windel said. "We're able to give life-giving blood to save lives. … It has a tangible impact."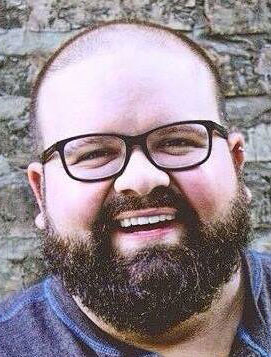 He said nearly 70 people so far felt called to donate on Good Friday, the Christian holiday commemorating the crucifixion and death of Jesus of Nazareth.
"Good Friday is when the church celebrates Jesus Christ on the cross," Windel said.
"As we give of ourselves, as we give our blood there's a beautiful semblance of sacrifice. Blood is life-giving. Jesus has given his blood for us so we have life in him, so even this image of us giving our blood to help other people – whether it's cancer treatment or transfusions- is life-giving to people. We actually help save lives."
Windel said the blood drive will take precautions to protect donors from COVID-19. The event will include temperature checks and plenty of space to help keep folks socially-distanced from other donors.
"We want to be a church that's for the city. We don't just want to use the resources in the city but actually contribute to the good of people. Every action we take is to bring glory to God and be good for those around us."
Anyone hoping to join the effort should contact the church at 262-308-1417 or select a time at redcrossblood.org/give.html/donation-time.
"Whether you're Christian or not, our world needs more kindness and mercy and grace. We show that by giving it," Windel added.
Need for blood donations
The American Red Cross urges individuals who are healthy to make an appointment to donate blood.
"For patients in the emergency room, fighting cancer or coping with a life-threatening illness, help can't wait. Their health is reliant on the selfless generosity of blood donors. However, the blood supply continues to face challenges from the ongoing pandemic and extreme winter weather that impacted much of the U.S. last month," according to the Red Cross website.
More donors, especially those with Type-O blood, are needed now to help "ensure that patients have lifesaving blood products available for emergencies and everyday medical treatments."
Windel said the church has a "great" relationship with the Red Cross Wisconsin.
"They are thrilled," he said. "We get to be one of their larger-scale events."