2021 has brought a mix of hope and happiness – not to mention a new place to shop for bloody mary mix in Kenosha.
Since January, new customers as well as longtime devotees have been thrilled with the results of a new partnership between Elsie Mae's Canning and Pies and Tenuta's Italian Grocery & Deli. 
After leaving their brick and mortar location in downtown Kenosha in the fall of 2020, Elsie Mae's has been building a brisk business with their Little Red Pie Wagon.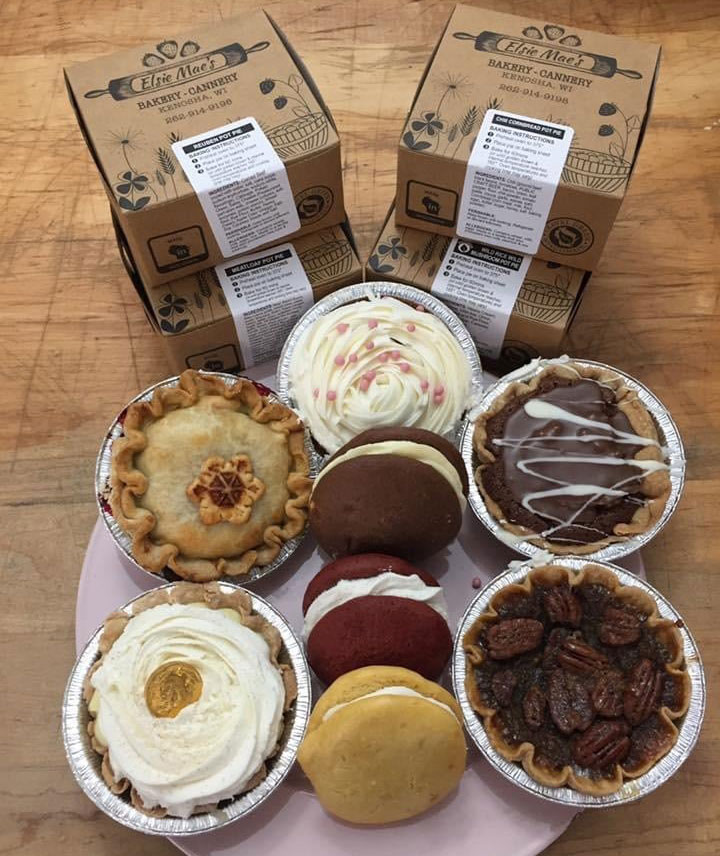 While refocusing on their business plan and searching for a new forever home in Kenosha, Elsie Mae's owner Kelly Deem realized that one new product outlet was just down the street. 
Dan Tenuta, manager of Tenuta's Italian Grocery & Deli, 3203 52nd St., was originally interested in stocking their shelves with Elsie Mae's award-winning bloody mary mix. 
They soon realized that providing space and storage for Elsie Mae's sought-after pies was a must.
The drink mix that was the impetus for the partnership has special meaning to Deem. 
She has fond memories of shopping with her father, Rick, at Tenuta's when she was a girl.
"The bloody mary mix was the most fitting to sell at Tenuta's," Deem said "It was the last recipe I created with my dad. He did all the taste testing." 
Like the Tenuta family, which founded Tenuta's Deli in 1950, Elsie Mae's recipes are based on family traditions.
"Our partnership works very well," Deem said. "Tenuta's prides itself on providing and sharing Italian traditions. Elsie Mae's has family traditions which have been passed down. They work well together."
Elsie Mae's selection of pies changes seasonally. To stay updated on the latest offerings, including their other drink mixes, jams and pot pies, be sure to check out their website and Facebook page.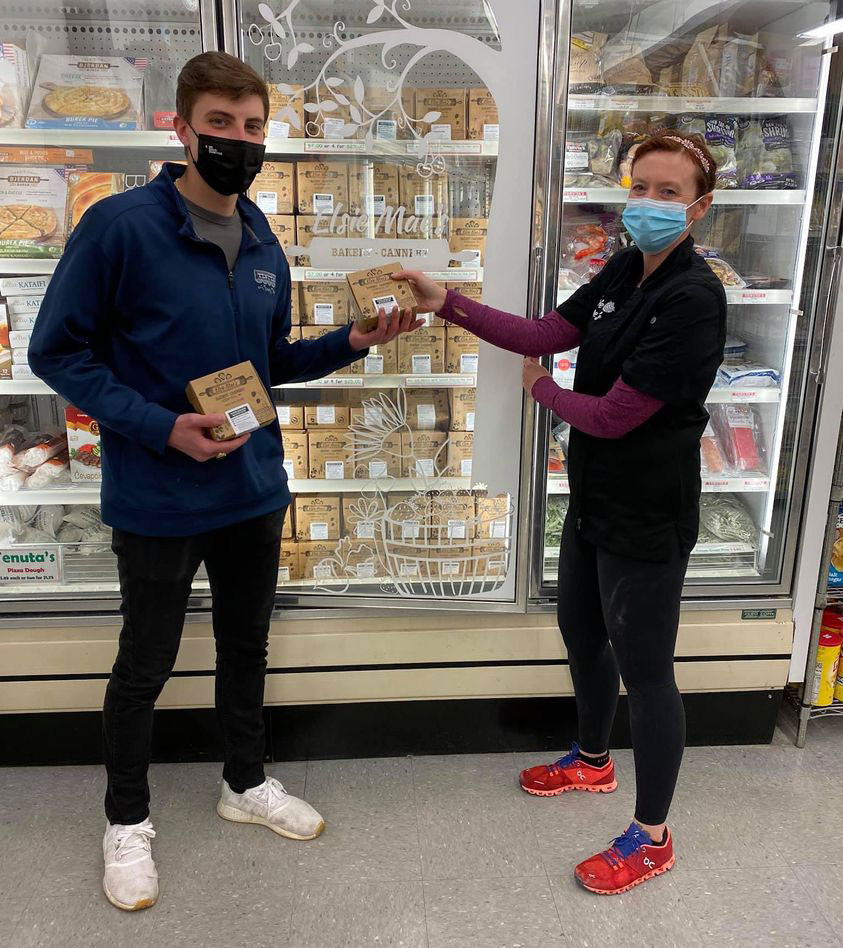 Likewise, Tenuta's encourages customers to stay in the loop for weekly specials and events by texting "DELI" to 262-233-4868. Additional information (as well as a history of the store itself) is always available on their website.
Future plans include offering frozen pies in addition to the ready-to-eat varieties, which are available in the deli section of the store. Tenuta's will also be stocking Elsie Mae's homemade jams and lemonade drink mixes in the next few months.
"It's been crazy busy, especially on the weekends," Tenuta said. "People are excited that we are carrying the pies now. Our existing customers are now fans of Elsie Mae's products. And, we've had a lot of Elsie Mae's prior customers who are now shopping at Tenuta's – folks who hadn't been to Tenuta's before. It's helped us out and it's helped Kelly out just as much."
The Kenosha community certainly seems to have given this delicious new partnership a ringing endorsement.
"It takes the support of people who love their community to make it work," Deem said about the busy past few months. "We feel very fortunate that we're in the right place, sharing customers and sharing space. This collaboration is allowing us to continue to have a presence in Kenosha."