National Puppy Day celebrates the unconditional love and affection puppies bring to our lives. The day was also created to provide awareness to the need for care of and homes for orphaned puppies. Puppies are a big responsibility. Before adopting a puppy, it's important to consider everything involved and adopt from a shelter — locally we love Safe Harbor Humane Society. The puppies and grown dogs available for adoption there need love and a home just as much as any other!
According to ASPCA, Approximately 6.5 million companion animals enter U.S. animal shelters nationwide every year. Of those, approximately 3.3 million are dogs. If you're seeking a puppy to start your furry family this spring, check the shelters first. When these abandoned and abused animals find their way to a shelter, each one needs a forever home and their potential is limitless.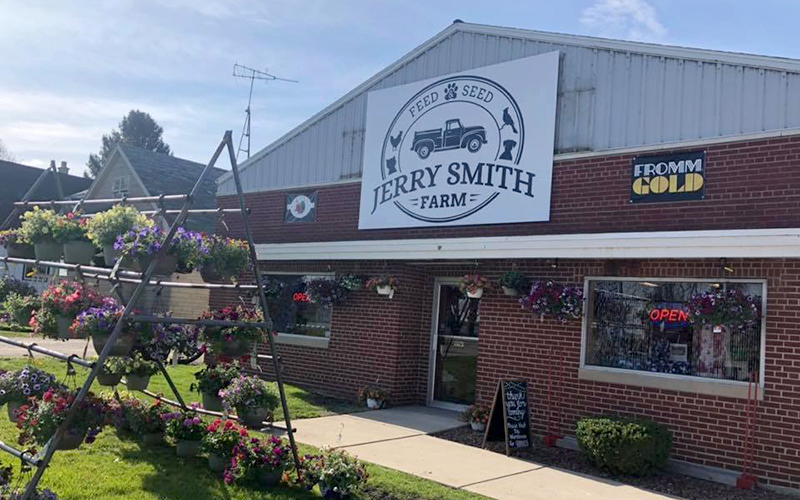 Since Jerry Smith Feed & Seed Station was founded in 2003, they've understood that dogs quickly become a member of your family; that's why they stock only the best brands of dog products including Fromm and American Natural Premium, as well as Somers Harvest CBD Treats made from locally grown CBD.
"We know you want to keep your dog nourished, loved and healthy. We are your partner in giving your dog the best quality of life and the highest quality of food available."

— Joe Smith, Founder of Feed & Seed Station
Since it's officially puppy season, Feed & Seed Station is committed to helping you get your new four legged family member off to a healthy start. They are now offering a FREE puppy kit with a pet purchase while supplies last at Feed And Seed Station at 7115-38th Street in Kenosha. Puppy kits include either a Fromm or American Natural Premium food and treat sample.
HOW TO OBSERVE #NationalPuppyDay