When asked if he has a life motto, Gus Harris let out a hearty laugh.
"It's time to make your fat cry!" he said, laughing again.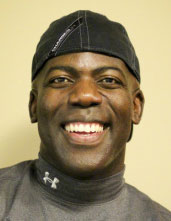 The jovial owner of Flex & Burn Fitness Center, 5711 Sixth Ave., Harris has spent the last 10 years in his private downtown studio offering 1-on-1 personal training, small group training, a variety of indoor and outdoor group classes as well as nutritional counseling.
"That's what I tell all of my clients," he said, referring to his motto. "We have a lot of fun. We focus on our goals and build different thresholds that we have to meet, but it's still fun.
"It's a very relaxed environment where they can come in and be themselves. Have fun and get fit working on their physical, emotional, spiritual fitness – Everything. You name it."
An early riser, Harris wakes up daily at 4 a.m. and is usually in the gym an hour later.
You would spring out of bed, too, if you were making a noticeable difference in people's lives.
"When someone comes in here and I know I'm making an impact on their life, that gives me joy," he said. "I'm very cognizant of that. I have a platform and a purpose to give back to my community. This community has given a lot to me. I came from a whole different background. I do enjoy giving back. It's a blessing every time I can make someone's life better."
With that infectious energy, positive attitude and community awareness, Harris has been selected as the Kenosha.com Kenoshan of the Week.
"Remarkable story," Bob Lee Jr., Lee Mechanical CEO and president, said about Harris. "You will be amazed at what he has done as well as providing a story of what hard work, determination and a never-give-up attitude will get you in this world."
Born in Liberia, along the coast of West Africa, Harris and his family fled the First Liberian Civil War, which killed roughly 250,000 people from 1989 to 1997, and ended up in a refugee camp in the Ivory Coast for two years.
Through missionaries in the camp, Harris got connected with officials at Carthage College and arrived in the United States in 1994. After receiving political asylum, Harris got his green card and later became a U.S. citizen.
The feel-good story does not end there. Harris went on to earn a bachelor's degree in economics from Carthage and a master's degree in business from Marquette University.
After working for 14 years in the corporate world, Harris decided to pursue his passion and become a certified personal trainer.
"It was mundane. It was just boring," he admitted. "Education has helped me quite a bit with the business. I can do the spreadsheets and all of the financial stuff, but I like the connectivity with people. You can see the tangible difference that you're making. To me, that's more rewarding than anything else.
"The old cliché, 'When you love something, it doesn't feel like work.' It doesn't. It really doesn't. I really enjoy it."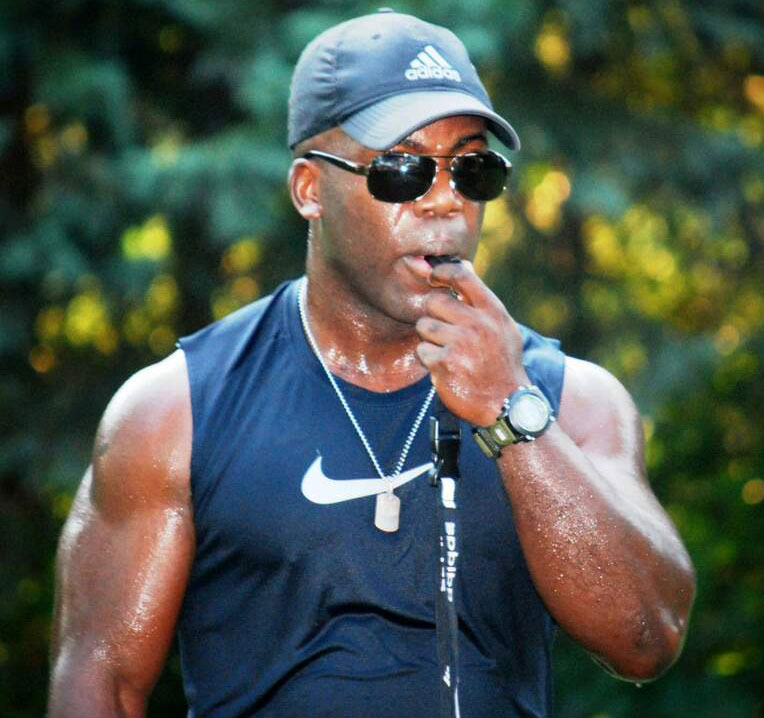 Married to Yolanda, who he met while working in the corporate world he left behind, Harris enjoys his status as a local celebrity. Former clients frequently approach him during random meetings outside of the gym. He has attended birthday parties and weddings of those he assisted on their fitness journey.
"You become part of their families," Harris acknowledged. "When they come in here, I'm very aware of my place in their homes because I know when they come to work out, my name is being discussed in their homes. When they go home, they are asked, 'What did you do today?' And they say, 'I worked out with Gus.' So, I make sure it is a very positive experience."
With his younger clients, he is also sure to dish out some words of wisdom along the way. Given their trainer's life experience, listening to every word is a top priority.
"I tell kids that they have a lot to be thankful for," Harris said. "Everything is relative, obviously. Even when things aren't great, they can always find things that they are grateful for because it is really different here. I've been here years and years, but it's still so fascinating how it's far and above better than the alternative. I just tell them how blessed they are.
"The U.S. is roughly 3 to 4 percent of the world's population. Just by being born here, you've already won the lottery. In terms of opportunities relative to the rest of the world, you're in a good place. Take advantage of it. Work hard and keep pushing forward."
NOTE: To nominate a Kenoshan of the Week click here or email Andrew@Kenosha.com.