Judy Rossow will be remembered as a successful businesswoman, devoted volunteer and local downtown organizer. Most importantly, however, she'll be celebrated as a loving mother, wife and friend to countless Kenoshans.
Judy, 82, died Saturday afternoon. She leaves behind a legacy of service and inspiration.
"She really loved the people of Kenosha," said son Mitch Rossow. "She saw a community here and really enjoyed helping people."
Among her accomplishments:
Kenosha transplant
Judy was born in Minnesota and married Gordon Rossow there in 1961 after graduating high school.
The Rossows moved to Wisconsin when Gordon took a job in Racine as a machinist.
However, Judy decided the family should move to Kenosha in 1973 and open the Copy Center, 5036 Sixth Ave.
"They became a big part of the community and loved it," Mitch said.
Gordon died in 2014, but Judy and her daughter Sharon continued to operate it.
"She didn't sit still well," Mitch said.
Local reaction
Katie Oatsvall, executive director of Kenosha Area Family and Aging Services, Inc., said Judy is a "forever friend" of the local organization. KAFASI operates the county's Meals on Wheels program.
"She was such a special lady," Oatsvall said, adding Judy helped manage the Meals on Wheels program for 11 years.
"We loved her," said lifelong friend Julie Zorn, co-owner of the nearby Coffee Pot, 4914 Seventh Ave. "Judy was kind, gentle — the salt of the earth. She was very active in the community and very active downtown. … It's a huge loss."
Zorn highlighted Judy's efforts helping keep the Rhode alive and her commitment to preserving downtown businesses.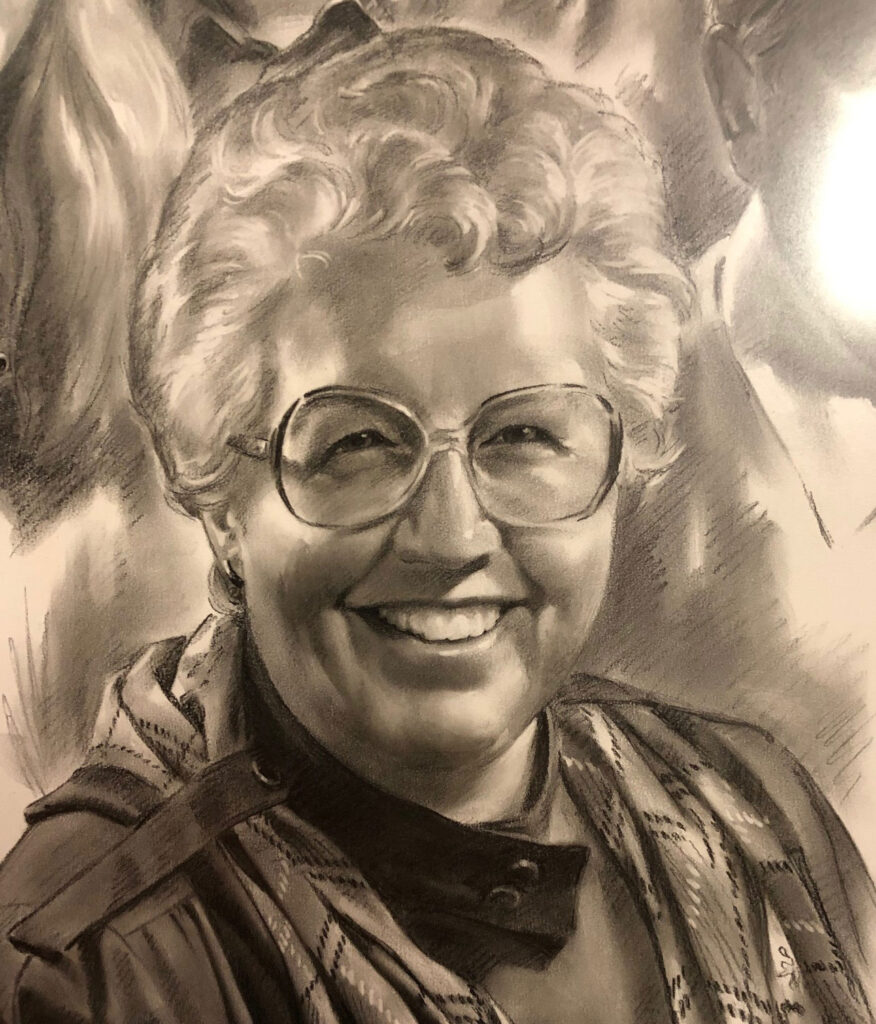 "She was a big part of the community," Zorn said. "She didn't have a bad bone in her body. To know Judy was to love her."
Brett Bjorn, owner of Mike Bjorn's Clothing, 5614 Sixth Ave., expressed similar sentiments.
"She was an absolutely wonderful woman," Bjorn said. "I've known her for years. I've been going into the Copy Center since I was a kid and she's always been so welcoming and inviting. She was also very focused on the downtown area and making it a better place for everyone."
Bjorn also highlighted an event close to her heart: the "Bowls and Books Soup Fest" at the Rhode.
Judy founded the annual event two decades ago to help raise funds for renovations and repairs at the iconic theatre with tasty bowls of soup provided by local restaurants.
"'Bowls and Books' was huge for her, so I hope that continues," Bjorn said. "Pretty much everybody knew her down here. It's a huge loss for us all downtown."
Ald. Bill Siel, who represents downtown, said she's an example of what a downtown small business owner could be.
"I think she personified a spirit that a lot of others have aspired to downtown. … She set an example that's really going to be missed," Siel said, adding that her efforts with the Pollard Gallery and Rhode will be remembered for years to come. "She'll be sorely missed."
Mayor John Antaramian called Judy "a remarkable woman" with "a huge heart for people and the things she believed in."
"She truly cared about the community and truly loved downtown," he said. "She spent a huge amount of time working for nonprofits and loving art. … The nonprofit activities she did were remarkable."