Having worked nearly 25 years in the Kenosha County Jail, Kenosha resident Thomas Corrao has an uncanny sense of knowing exactly when he's being watched.
While the stares typically come from inmates, a different set of eyes were on Corrao one late-February evening at Petrifying Springs Park.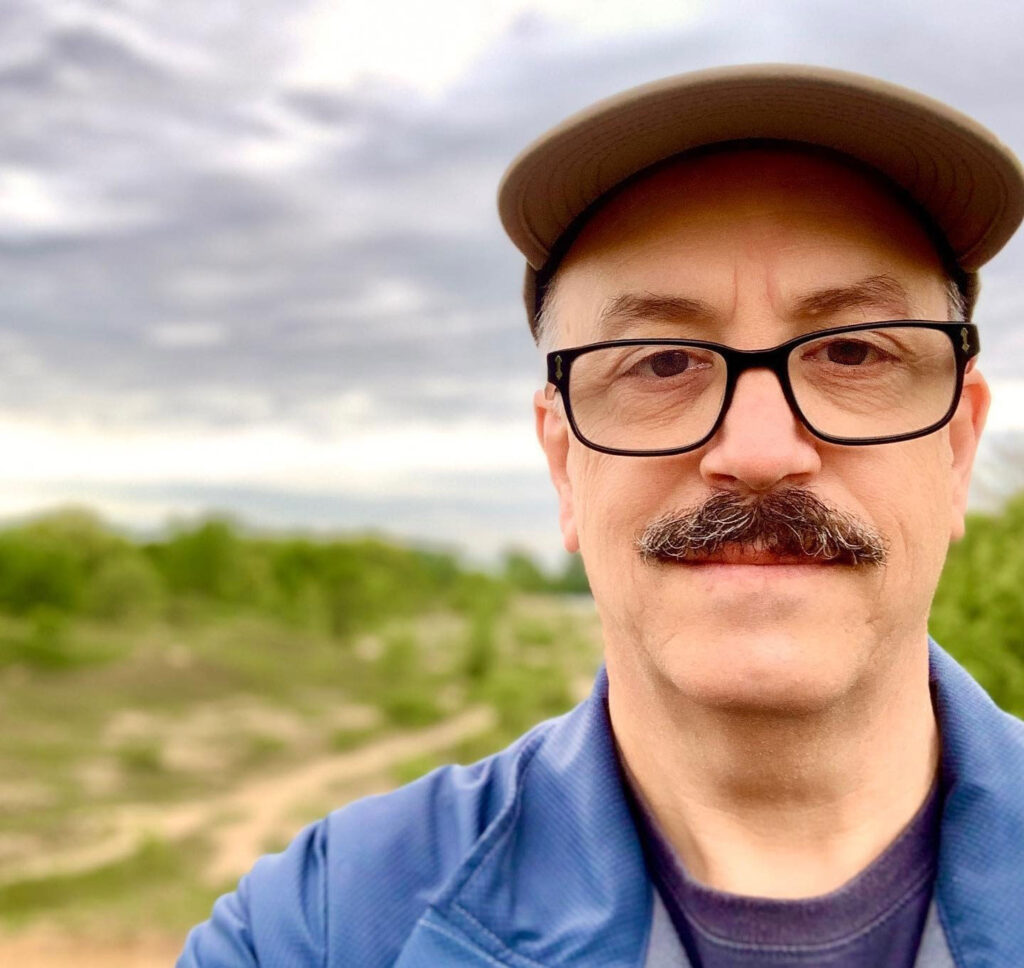 "I had a feeling I was being watched," Corrao said. "I looked around, but there was no one around I could see."
And then it hit him.
A view even more spectacular than the sunset in the distance, six white-tailed deer stood on a nearby snowbank beneath the horizon.
It was another picture-perfect moment captured by one of Kenosha's rising nature photographers.
"I thought it was a really unique picture with all of (the deer) lined up," Corrao said. "Sometimes it's just about being at the right place at the right time. I've seen deer out there before, but never like that."
Photography is mostly therapeutic for Corrao, a former corporal and sergeant who spent years working the night shift at the Kenosha County Jail.
The 59-year-old native of Amarillo, Texas, spent 12 years in the United States Air Force after graduating from Tremper High School in 1979. He was hired by the Kenosha Sheriff's Department as a correctional officer in 1996.
"If you work in an environment like me, you feel stressed probably 80 percent of the time you're at work," Corrao said. "You're always uptight. I've tried not to bring any of that home with me. That's really hard sometimes.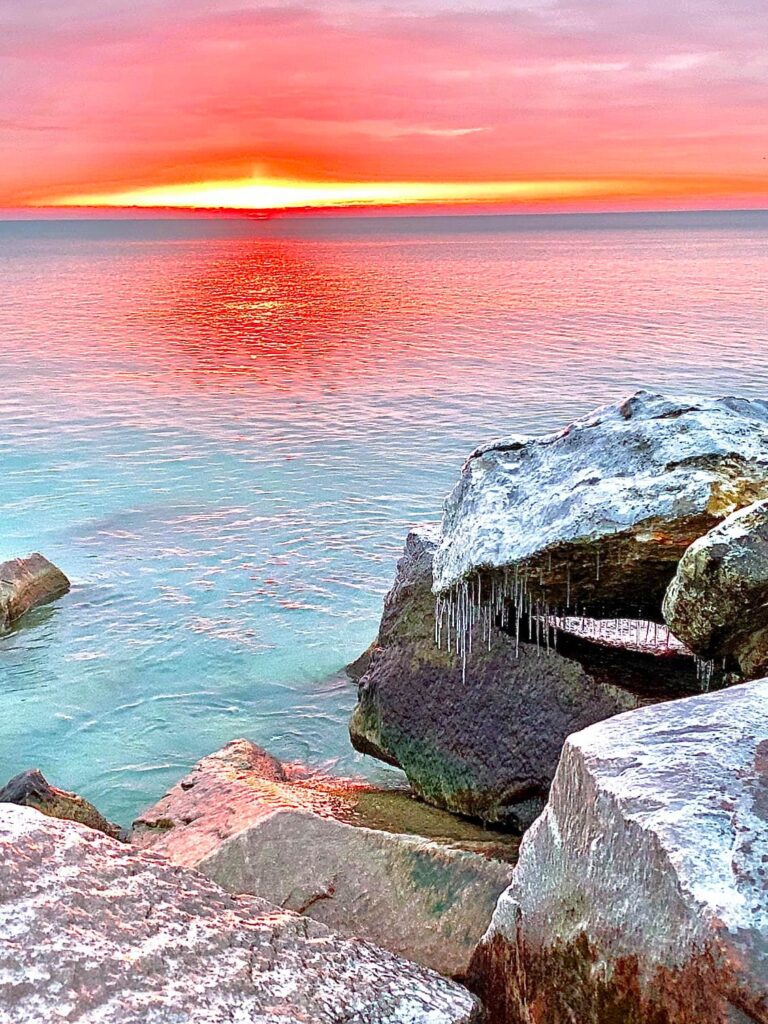 "You have to find other things to do. You have to get out and breathe some fresh air and not live like a vampire."
Corrao said he wakes up at 4:30 a.m. every morning regardless if he has to report to the jail or has the day off.
His routine, dedication and impressive photo skills have resulted in countless, breathtaking Lake Michigan sunrise photos.
"It's always worth getting up," said Corrao, who primarily uses his iPhone 11 for photos. "You wouldn't believe how many people I see down there taking pictures."
Corrao was recently at the right place at the right time — Kenosha Harbor during the Feb. 20 sunrise — when he snapped one of the most popular photos this winter.
His shot of three-time U.S. Olympian Brian Hansen skating with a group of friends on the iced-over Kenosha Harbor received over 80,000 views on the Kenosha.com Facebook page.
Married for 39 years to his wife Nozomi — who he met while stationed in Japan — Corrao plans to retire on Jan. 1, 2022.
On that day, the adventure really begins.
The Corraos plans to sell (or give away) most of their possessions, buy a luxury motorhome and travel North America.
Their journey can be followed on Thomas' travel blog and YouTube channel Stray Compass Life. The blog includes a separate section documenting their many trips to Nozomi's home in Okinawa.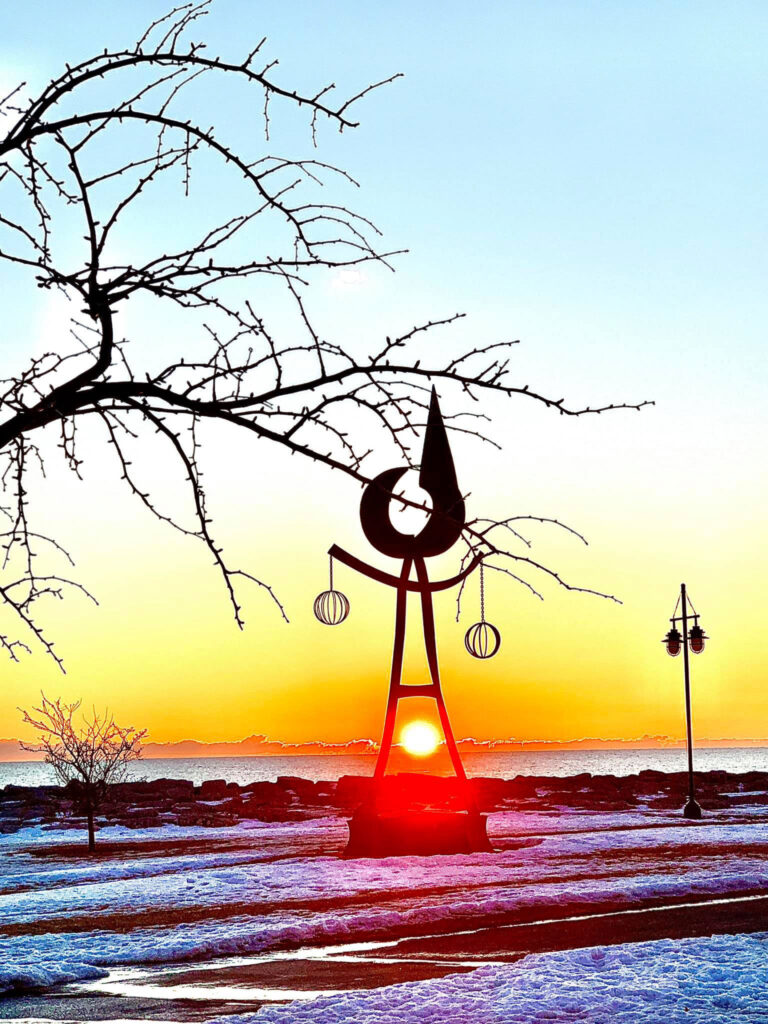 For the past several years, the couple "pinned" cities, restaurants and other unique destinations throughout the country on Google Maps. Their goal is to visit all of them.
"I'll see something on YouTube or the Food Network and I'll put them in (Google Maps)," Corrao said. "Our plan is to travel for 10 years. We'll winter somewhere warm. We'll hit all the national parks. We'll go hiking together.
"My wife is a little nerdy about trivia. We want to go to all the historical sites and all sorts of things. There's a lot of places she wants to visit that I've never heard of. Once she tells me more about them, I want to go as well."
Thomas Corrao
Age: 59
Residence: Kenosha
Hometown: Amarillo, Texas
High school: Tremper (1979)
Military: U.S. Air Force (12 years, 7 mo.)
Occupation: Correctional Officer
Family: Wife—Nozomi. Children—Tom (38), Mari (34), Tony (32).