Hello!
Just one single word can accomplish so much. It can cheer up a stranger, make someone feel less alone, or even clear up misconceptions. Those might seem like lofty goals, but accomplishing them can be as simple as saying "hello."
"It All Starts With Hello" is a Kenosha Unified School District initiative that began two years ago as a means of promoting unity in our community.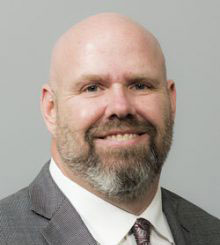 Harborside principal William Haithcock said he kept that idea in mind since hearing KUSD Diversity/Student and Family Engagement coordinator Yolanda Jackson talking about the importance of connection and trust and starting small to accomplish something big.
"She said that building trust together is as simple as people just saying hello," Haithcock recalled. "That struck me as powerful, and I carried it around with me for a while."
In conjunction with the celebration of Better World Day in May, five Kenosha schools are focusing on "It All Starts With Hello." Harborside, Frank, Jefferson, Vernon and Wilson are EL Education schools (formerly known as Expeditionary Learning), and this endeavor fits nicely with their goal of character-building, Haithcock said.
"Now we've got kids out there with T-shirts with our message, making Kenosha a nicer place, one 'hello' at a time," Haithcock said. "Don't leave kindness to chance. Notice the person stocking shelves, or doing maintenance. Recognize their importance."
The words won't only be spoken, they will also be seen. A city-wide "It All Starts with Hello" poster contest kicked off this week and is open to both KUSD and private schools students in grades 3-12. Winning entries will be displayed throughout the district and community, and one winner will be featured on a billboard in the city, courtesy of Adams Outdoor Advertising of Kenosha.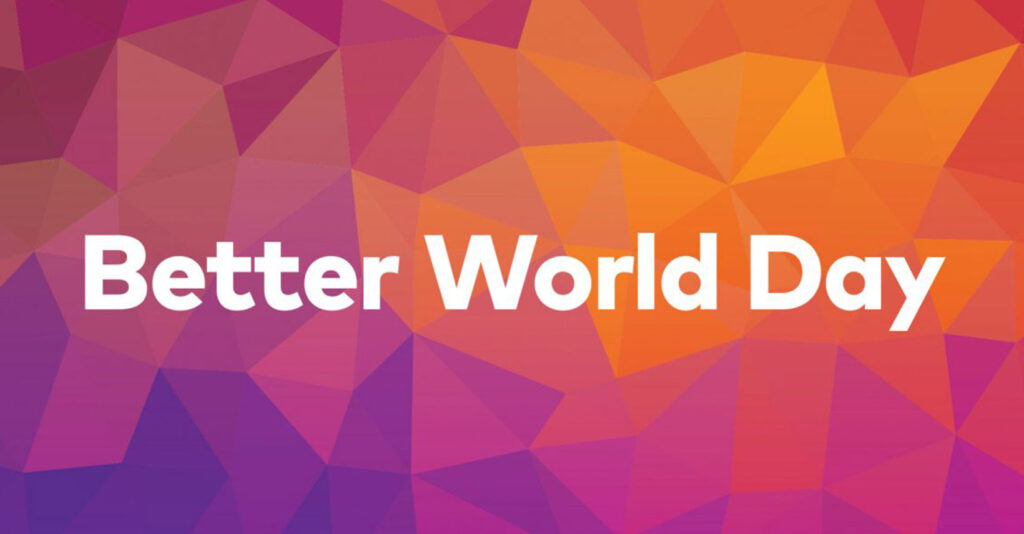 According to the contest parameters, entries should represent answers to these guiding questions: "How could the simple act of saying "hello" support building relationships and strengthening our community? What does this look like to you?"
"Imagine a community where all members were able to connect with neighbors, co-workers and random strangers through the use of one small word – hello – a small word that could have unimaginable ripple effects," Jefferson Principal Kathy Walsh wrote when announcing KUSD's poster contest.
The contest opened Monday and runs through March 31. It is open to students in third grade and older at any Kenosha public or private school, and is divided into three age divisions: grades 3-5, 6-8 and 9-12. Winners will be announced on Better World Day, May 7.
(For more details please see guidelines following this article.)
In previous years, Better World Day student activities included cleaning up area parks and other outreach within the city including working closely with former City Council member and current United Way CEO and community activist Katherine Marks, Haithcock said.
This year the impact of the pandemic and necessary safety measures have altered the course of Better World Day projects. What hasn't changed is the positive intent.
"Our kids are leading this, with an incredible message: This is our hometown. We love our hometown," Haithcock said. "We've been through some tough times, but positivity has healing power."
Guidelines
Here are the guidelines for the "It All Starts With Hello" city-wide poster contest, provided by KUSD:
Theme: "It All Starts With Hello"
Questions: "How could the simple act of saying "hello" support building relationships and strengthening our community? What does this look like to you?"
Dates: March 15-31.
Medium: Standard 12"x18″ white construction paper. Entries must include student name, grade, school on the back of the paper. Artwork can be digital or hand-drawn.
Criteria:
Work should respond to the question and communicate how saying "hello" can build relationships and strengthen our community.
Work must be an original design, no copyrighted artwork (designs, characters, etc.).
Work should be authentic to the student and reflect their personal art-making style and preferences.
Grade-level divisions:
Grades 3-5: Each elementary school team will select their top three entries, representing their school to send on to the next judging level.
Grades 6-8 and 9-12: Each middle and high school team will select their top five entries representing their school to send on to the next judging level.
Art/Artist Recognition
The top entry/artist in each grade division:
Will receive a gift card to Hobby Lobby.
Will have artwork reproduced and displayed in schools and buildings throughout KUSD and around the community. (Parent release to publish will be required).
One of these winning entries will be selected for placement on a community billboard in Kenosha.
All winners will be announced on Better World Day, Friday May 7.
Final entries should be sent to Jefferson Elementary School, arriving no later than Friday, April 16. Entries can be sent via inter-school mail, or dropped off in person at Jefferson Elementary.
For more information please contact Kathy Walsh at Jefferson, 262-359-6390.