Under normal circumstances, Nate Mikolas would be in Florida right now.
A coach with the Gulf Coast Marlins, the rookie-level affiliate of the Miami Marlins, Mikolas is still in Kenosha due to the delayed start of spring training for lower-level minor league organizations.
And, because of that, the community has benefited.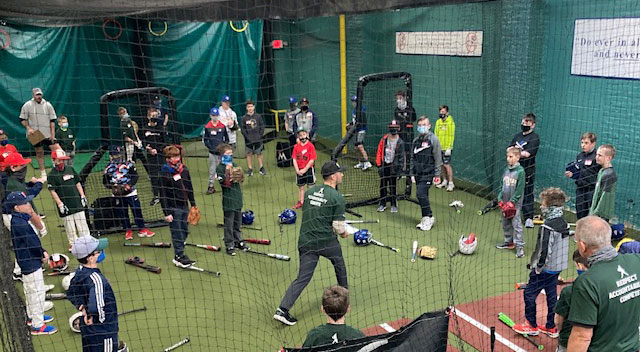 As the owner of the downtown indoor baseball training facility, Lakefront Dugout, 620 59th St., the 2012 Bradford graduate has remained busy throughout the winter offering tutelage to budding ballplayers.
"In a time where kids have few options to get physical activity away from their screens, Nate has offered additional baseball and softball camps to keep kids active and engaged in the community," said Matt Richer, an attorney with Alia, DuMez & McTernan. "Not only is Nate proud to be from Kenosha, but he has carried it forward and helped give his community a sense of normalcy during the COVID pandemic."
For taking a negative situation and turning it into a positive one, Mikolas has been selected as the Kenosha.com Kenoshan of the Week.
"Initially, we didn't know how the winter would go, but we had a really strong winter," Mikolas said after conducting a private hitting lesson Sunday night. "I basically live here. In my playing days, I lived in the (batting) cage. Now, I'm pretty much doing the same thing, but as a coach. This is my calling. This is my passion. If I'm able to put a smile on a kid's face and help him achieve his goal, that makes my day."
Selected by the New York Yankees in the third round of the 2012 Major League Baseball Draft, Mikolas played in the minor leagues for five seasons before shifting gears and going into coaching.
Mikolas, along with his wife Alanna, opened Lakefront Dugout in November of 2018. The facility has eight batting cages, which can be rented for 30 minutes any day (subject to availability). Camps, memberships and private lessons are also offered.
Calling his wife "the brains of the operation," Mikolas noted that Alanna runs the show when he leaves for his professional gig. Once summer approaches and the business slows down, the two meet up in Florida.
"I definitely could not have done any of this without her," he said. "Without her, this operation would not exist today."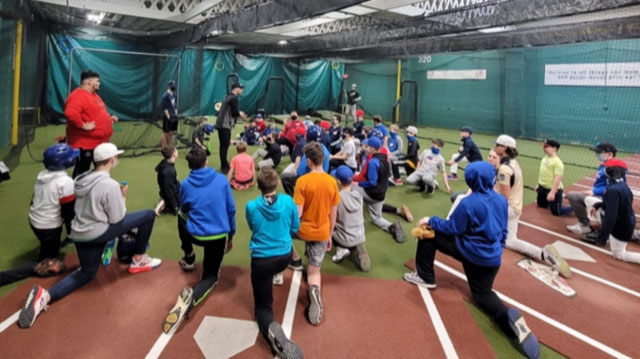 During the 2019 season, Mikolas "bounced around quite a bit" as a coach with the Marlins organization. After starting out in extended spring training in Jupiter, Fla., he went to Batavia (N.Y.), the team's single-A (short season) affiliate in the New York-Penn League, before joining the coaching staff of the Clinton LumberKings of the single-A Midwest League.
With minor league seasons canceled in 2020 because of the pandemic, Mikolas worked at the team's alternate training site, which clubs used as a development camp for minor-league players ready to join the major-league roster.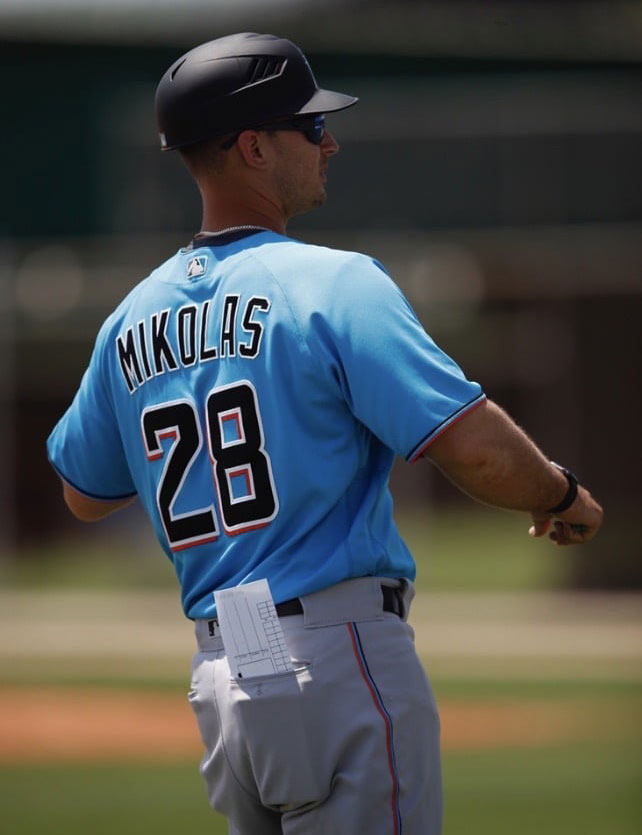 "It was nice to work with some older guys," he said. "Usually I'm with the low-A and rookie-ball affiliates. To be with some older guys was a good learning experience."
Mikolas reports to Jupiter, Fla., on April 1 for the start of spring training with the GCL Marlins where he will serve as a defensive, base-running and hitting coach.
"I'm looking forward to getting a normal, regular season in again, seeing all the guys and just having baseball again," he said. "With that said, the fact that I was home for two months longer has been incredible, not only just to spend more time with my family, but it was rewarding to be able to help the community and help these kids get ready for their upcoming season."
NOTE: To nominate a Kenoshan of the Week click here or email Andrew@Kenosha.com.