In an effort to help seniors maintain a sense of community and normalcy during the COVID-19 pandemic, one local assisted-living center made special arrangements for its residents.
Crystal J. Miller, president of the Frontida Assisted Living network, said making residents feel positive and safe is crucial during the pandemic.
"(The pandemic) was a big deal for our minds," Miller said. "We thought, let's focus on what we can do instead of focusing on what we can't do"
In 2016, Frontida opened Azalea Place in Kenosha, 8322 14th Ave., a 20-bed facility serving older adults facing depression, bi-polar disorder and anxiety.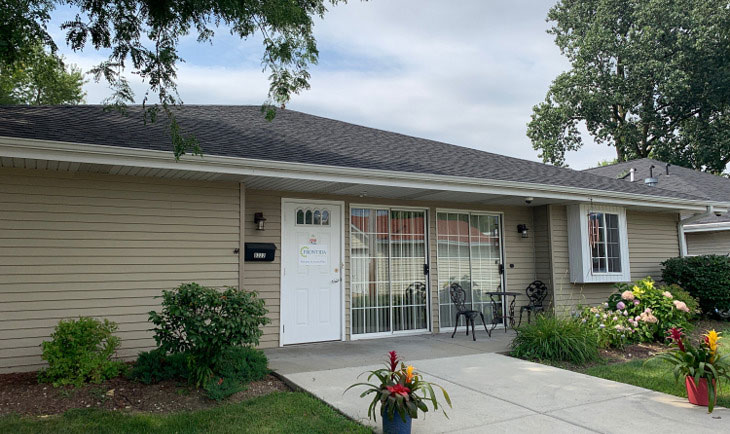 "(We tried) to find the balance of togetherness and safety, and that meant different things for different people," Miller said. "We're talking about a whole person, not just our respiratory system and our breathing and not getting COVID. We're talking about saving a whole person during a year of uncertainty and fear."
To help seniors feeling lonely or isolated from loved ones, Miller said Frontida aimed to make life as cozy as possible for their residents – especially because Frontida is a "real home" to them.
"The Department of Health Services of Wisconsin, they gave our industry a lot of guidelines but for assisted-living, different from nursing homes, we had a lot of leeway on how to implement those parameters," Miller said. "It was not one-size-fits-all, which I'm really grateful for because people were able to make choices on their own comfort levels."
Some residents chose to remain in their rooms and some chose to congregate in communal spaces around other residents. Miller called the choice "resident rights."
During the holidays, many of their facilities didn't "feel that different" from previous years – even though families weren't around so often, Miller said.
"There was even more activity happening," she said. "We hired people to do more activities, we spent more money on special dinners, we spent more money on decorations
"One thing we did that was fun is we asked families to bring us a dish or provide us a recipe that reminded people of their family dinners. … We found creative ways to bring their mental wellness to a good place."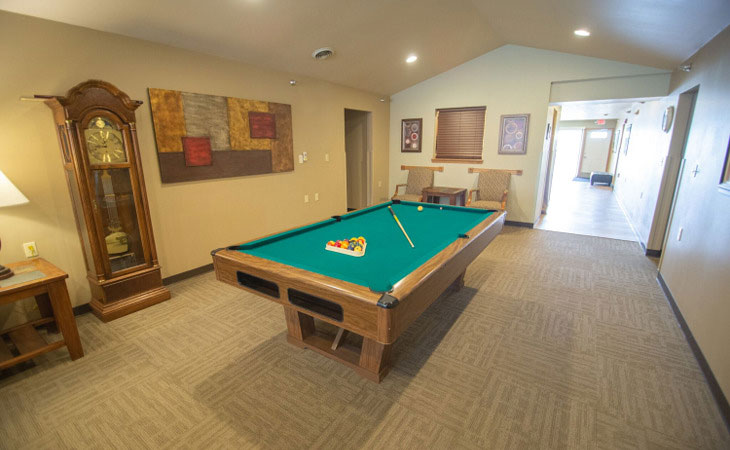 She said locals also stepped up. On Valentine's Day, Miller said Frontida was "overwhelmed" with Valentine cards from volunteers to residents they didn't even know. Some area residents dropped off "adorable" bird houses for residents. A few became pen-pals for residents.
"Those kinds of things contribute significantly to mental well-being," she said.
Vaccine hope
Miller said the coronavirus vaccines have helped her residents feel far less anxious.
"It's almost like a euphoria in our facilities on the vaccine day," she said. "It's the excitement of (seniors) knowing they will be able to truly live a fuller life.
"This has been hard. The mental wellbeing of people – whether they've been at their own home or in a facility, a long-term care home, it's been extraordinarily challenging. … Let's not forget what's ahead of us, those bright spots."