Beginning this weekend, a new series of art classes for a variety of ages begins behind the Kemper Center campus.
Local mother-daughter duo, Kathy Gagliardi and Genevieve Gerou, have organized three themed classes to kick off the spring-summer art season.
Gagliardi, a Tremper and UW-Parkside graduate, is a former art teacher.
During her 27-year tenure at St. Joseph Catholic Academy, Gagliardi taught countless students about art — including her own daughter, Genevieve.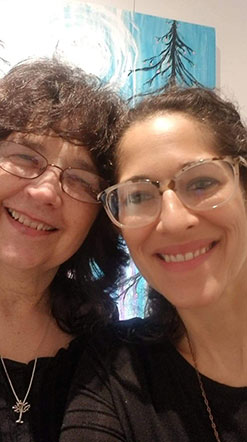 Gerou went on to graduate from UW-Milwaukee with a degree in fine arts and took her passion to Chicago, spending time in a frame shop before moving back to Kenosha. She studied graphic design at Gateway Technical College, but shifted gears after a short time.
"I took on a different role as a stay-at-home mom," Gerou said. "And have never regretted that decision once."
Now that her children are older, Gerou's focus has once more shifted back to the art world.
Working side-by-side with her mother, the idea behind their project is to provide a space for people of all ages to enjoy different forms of art.
"We plan to have more classes for all ages, even adults, in the next few weeks to come," Gerou said.
For now, the Spring Session officially begins Saturday (March 13).
"Blowing Into Spring," the opening theme, will be held 9 to 11:30 a.m. in the classroom building behind Kemper Center.
The class is for ages 9-15 and is $40 per student, which includes materials and supplies. In this class, students will use a watercolor technique to make one large pinwheel and at least two cards with pinwheels decorating them.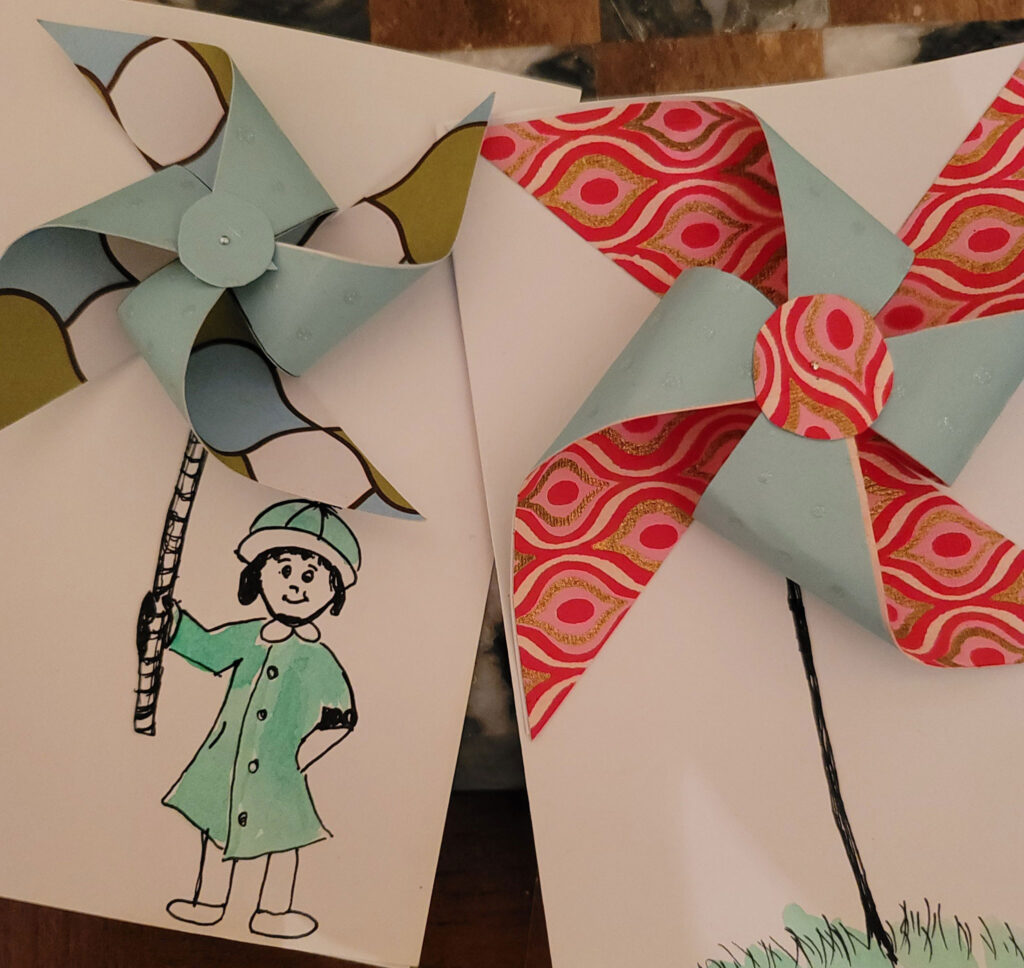 The second class "Becoming Royal" will take place March 20 from 9 to 11 a.m. Children ages 5-9 will create crowns for integrity, swords for courage and strength, capes for self-expression and self-portraits to bring royalty into modern times.
The cost is $35 per artist.
For ages 13-17, the next class is "Art Strings," a unique project creating art on actual guitars.
Using guitars donated by Guitars for Vets, artists will have the freedom to design the guitars however they'd like. Acrylic paints will be provided and students are encouraged to get creative.
Artists are encouraged to bring any other supplies or materials they would like to incorporate. Ideally, students should have a basic design in mind before class begins.
The class runs from 9 a.m. to noon on March 27. The cost is $45. Finished guitars will be part of an installation at the Anderson Arts Center.
Students can keep their guitars or donate them to be sold by the Arts Center.
All classes will be held in the large classroom behind the main Kemper Center building.
"There's plenty of space to spread out," Gerou said. "The room has a sink for washing hands and we will be keeping our masks on the whole time just like the schools and daycares."
New classes are being assembled for a summer session beginning in June. Anyone who has a class idea, theme, or general suggestions should contact Gerou at genevievegerou@gmail.com.
Additionally, all classes can be found on the Anderson Arts Center Facebook page, kempercenter.com, and the @anderson_artscenter Instagram page.
For all other inquiries, please call Rena at the Anderson Arts Center at (262) 653-0481 on Tuesday through Sunday from 1-4 p.m.
To see more of Genevieve Gerou's art, you can find her work at The Buzz, ArtWorks, Peacetree Originals, Anderson Arts Center, and at her upcoming solo show at the Anderson Arts Center running April 18 to May 30.