London 1969: Five musicians stood atop the Apple Corps headquarters, performing songs from what would become the Beatles' iconic "Let It Be" album. There was a chill in the air as this unique event unfolded, but that didn't stop bewildered but lucky spectators from spontaneously gathering below.
Music fans recognize that iconic happening as the Beatles rooftop concert, their last public performance. Despite its impromptu nature, the event has had a lasting influence on multiple generations.
Now flash forward to the present.
Kenosha 2021: Five musicians will take to a downtown rooftop, playing the same instruments and essentially the same setlist from the Beatles' legendary gig. Perhaps there will be the same chill in the air, but the performers hope their music will catch the attention of locals headed to the farmers' market or brunch. This time the show isn't a farewell; instead it is a creative way for a young local band Lunde to introduce themselves and pay tribute to their musical roots.
Lunde will reprise the legendary performance with their Beatles Rooftop Tribute – Songs from the Beatles' Last Days at 12:30 p.m. Saturday (March 13) atop Kenosha Creative Space, 624 57th St.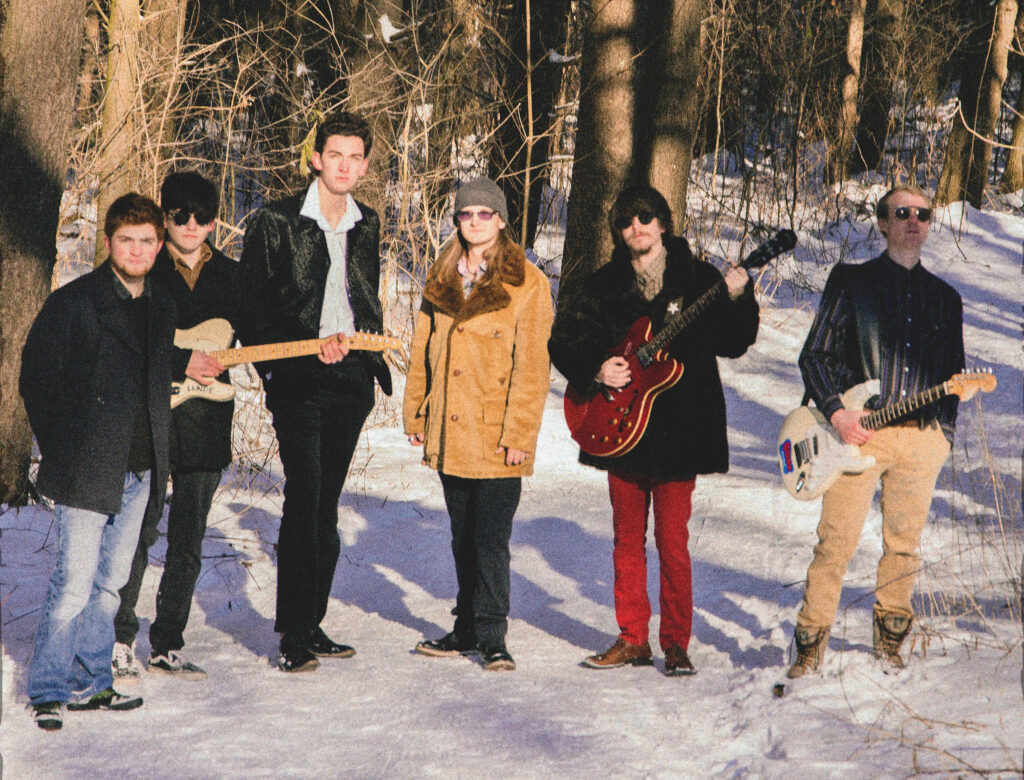 Despite their youth, the members of Lunde don't have to "Get Back" to a different era of music to make this happen. They are already there.
"This is something I've wanted to do for a long time, ever since elementary school when I first learned about the Beatles and saw the footage from the rooftop show," said the band's namesake and founding member Jeremiah Lunde, now a junior at Indian Trail High School.
"I played the drums and had a little drum kit. I'd set up a fake stage using paint cans," Lunde said.
The boost from Kenosha Creative Space is both literal and figurative. KCS Executive Director Francisco Loyola was instrumental in connecting the band with not only a place to hold this event, but also the inspiration to pursue their goals.
"Our relationship with Francisco Loyola has been a huge part of helping us realize things we want to do," said Lunde. "They have a great facility there at the Creative Space, and Francisco encourages us to do our own thing."
While a rooftop concert lends itself perfectly to social distancing and other COVID safety measures, the concept was in the works before such things were necessary.
"It was a mixture of us all being big Beatles fans and the weather was starting to get a little warmer (in Spring 2020), so this was something we thought about doing before the pandemic hit," Lunde said. "Then we revisited the idea, and mixed with the new Peter Jackson "Let It Be" documentary coming out, it was just really good timing."
The much-anticipated "Let It Be" documentary was made with the cooperation of surviving Beatles members Paul McCartney and Ringo Starr, John Lennon's wife Yoko Ono, and George Harrison's wife Olivia Harrison.
In their own mini-version of the upcoming doc, Lunde's March 13 performance will be recorded by a local filmmaker, guitarist Evan Steidtman said.
"We're mostly just playing the music and won't be doing a lot (of talking), but we're putting together a film and that's going to come out a few days afterwards," Steidtman said.
"It's not really scripted but we are trying to put our own spin on it, what the Lunde version would sound like," Lunde said.
The Lunde "Fab Five" will stay mostly true to the set list, but instead of the multiple takes performed by the Beatles in 1969, the 2021 version will include other songs from the era and just one special repeat.
"There is a lot of the original set list, but we swapped out a couple songs for others from those later years," Lunde said. "We want people to be surprised."
The band will do two takes of "Get Back," the closing number on both the Beatles' rooftop show set list and Let It Be album. The finale will feature two guest stars, local TikTok guitarist Curly Harp Smith (aka Kade Kozak) and Ivy Ford.
"We are super excited blues legend Ivy Ford is going to come and play a song with us," Lunde said.
The rooftop lineup includes Lunde on drums, Steidtman on guitar, frontman Nate Uhrich on guitar and lead vocals, bassist Josh Janiak and keyboardist Jake Cole.
While the musicians take on the roles of specific Beatles based on instrumentation, they aren't locked into those parts.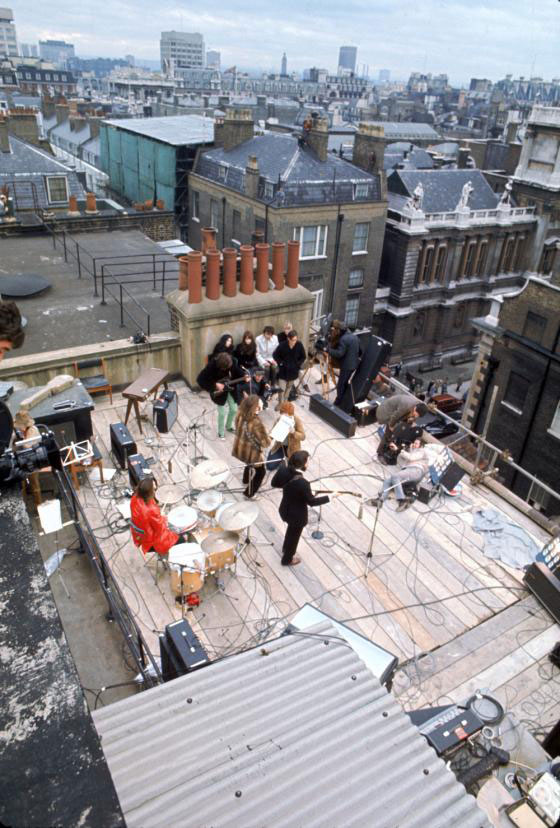 "There are more or less five members like there were on the rooftop, but we are swapping out some parts just based on what everyone wants to do and what their vocal range is," Lunde said. "Our keyboard player, Jake Cole, who would be Billy Preston, is singing some of the Paul parts."
Steidtman concurred that collaboration, guest performers, and a willingness to let band members do what best suits them results in keeping the project laid back.
"It's definitely a collaboration, there is a lot of role-switching because people prefer to do one thing or another. even switching instruments. It's pretty relaxed," Steidtman said.
"Nate is technically John, but for example there's give and take on 'Get Back,' I do the solo but I'm George; I'm wearing the green pants," joked Steidtman, a freshman at Indian Trail who like Harrison is the youngest in the band.
Lunde is a young and relatively new band, but they've already got an album "Living Strange" to their credit. In addition to the lineup performing Saturday, Lunde's full lineup also includes guitarist Logan Haller.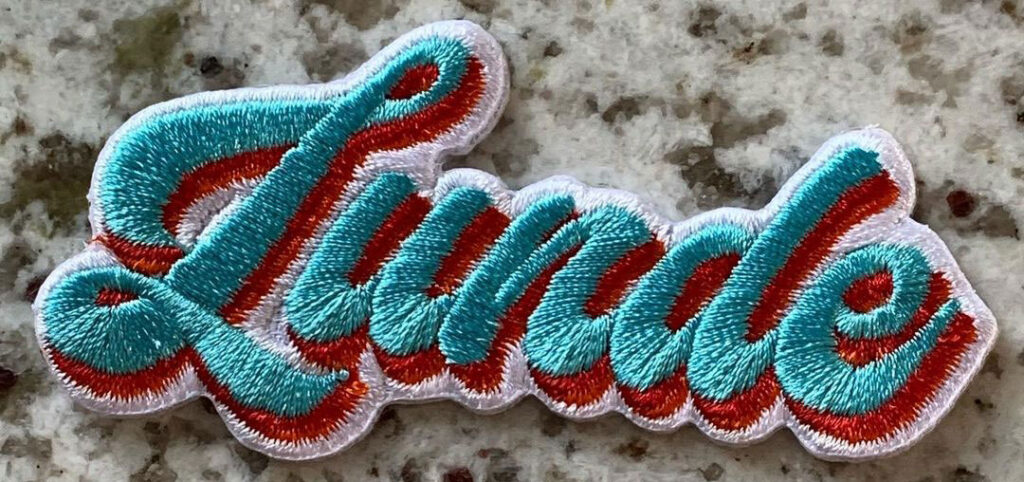 The band was founded by cousins Uhrich and Lunde, who shared a love of music as kids, and have been writing and performing separately from a young age. In mid-2018 they re-discovered each other's talent and began working on what would become Lunde's debut album.
"My cousin Nate and I always loved the Beatles and connected over that early on," Lunde said. "We listen to the Beatles and the Beach Boys and stuff like that when we'd come visit their family.
"We joined forces with friends like Evan, Josh, Jake and Kyle (Grogan, who played guitar on the debut album) and our newest addition Logan Haller," Lunde said.
Band members bring a rich mix of influences to Lunde's music, including Bob Dylan, Oasis, Neil Young, Wilco, Ryan Adams and Chicago indie bands like Summer Salt and Twin Peaks.
Showing their eclectic influences, Steidtman said new guitarist Haller prefers alternative/thrash metal like King Gizzard & the Lizard Wizard, and gave kudos to another young local band with that sound, Floodplain.
What makes Lunde stand out is their authentic respect for their musical roots. They may sometimes dress the old-school part and they released their debut on vinyl, but those are just details. What it really comes down to is the music.
As band members enthusiastically listed influences, credited fellow musicians, and expressed respect for each other's tastes, it is evident that the same love of music that ignited the idea for Saturday's rooftop show is also what binds the band together.
"People definitely appreciate that we are doing something different, something that we want to do," Lunde said. "It's a group of friends coming together and moving toward one goal."
On the band's website he sums up that goal in lyrical fashion: "We enjoy the communal feeling of family around classic rock and roll."
For more information about Lunde, their music, and upcoming performances, go to their official website, or find them on Facebook and Instagram @theofficiallunde).