Director of Development.
That is Pauline McTernan's official title at St. Joseph Catholic Academy.
Truth be told, she has meant so much more to the students who have walked the hallways at 2401 69th St. than those three words.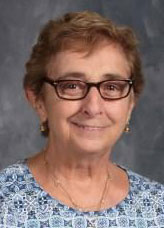 "Invaluable would be the best way to describe Pauline," SJCA middle school principal Matt Rizzo said. "She is the epitome of what St. Joseph Catholic Academy stands for. She embodies our mission and philosophy not only in her work, but also in how she lives her life. She is one of the most selfless people out there.
"She does so much for our school and school community and asks for nothing in return. Regardless of the countless things she does for our school, she does it for the kids and their experience here at SJCA."
On Tuesday, March 16, during a private ceremony at the Cathedral of St. John the Evangelist in Milwaukee, McTernan will be the Southern Counties' individual recipient of the Treasures of the Church Award. Initially scheduled to take place last year, the annual Lenten Luncheon – established by Archbishop Jerome Listecki – was postponed due to the COVID-19 pandemic.
According to Catholic Charities, "The honorees are community leaders, dedicated volunteers, loyal friends, and compassionate neighbors. From advocating for those without a voice, improving the well-being of families through mentorship, and alleviating the isolation and pain and poverty and hunger, to dedicating their lives to working with underserved populations and people of all backgrounds in need of support, the awardees humbly devote themselves to making our communities a better place."
As a result of this well-deserved recognition, McTernan has been selected as the Kenosha.com Kenoshan of the Week.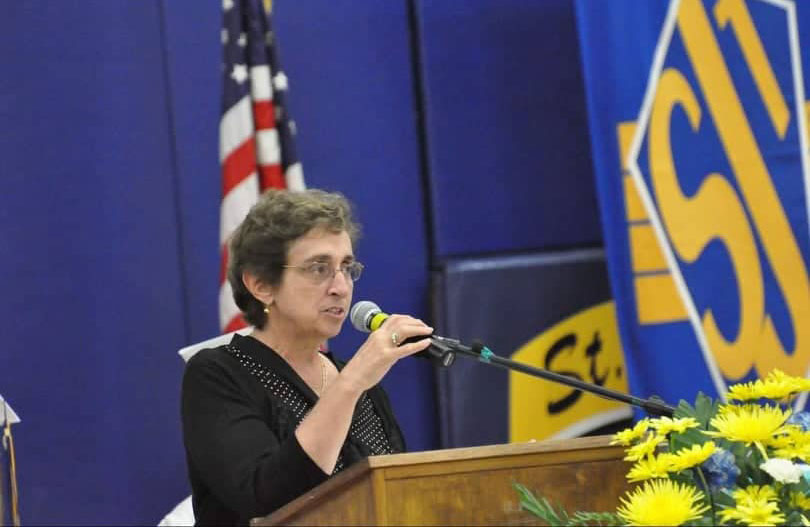 Far from an attention seeker who would rather deflect any kind of praise, it took some convincing – practically from the archbishop himself – to get the humble McTernan to accept her award.
For the 81-year-old, who still works full time, it's all about "helping kids and making a difference in their lives" and nothing else.
"Being a lifelong resident of Kenosha, Pauline has tremendous relationships and contacts with people in this community," SJCA president Bob Freund said. "She has been a great asset to St. Joseph's over the years. She has done a wonderful job in her role here as director of development and finding the resources we need to help our school and help our students become successful."
Married to Tom for more than 60 years, the lifelong Kenoshans have six children, 12 grandchildren and three great-grandchildren. After spending the first 36 years of her professional career as an elementary school teacher and a reading recovery and resource specialist in the Kenosha Unified School District (Curtis Strange, Prairie Lane and Jeffery), McTernan was far from retirement-ready and accepted a position at St. Joseph in 2002.
"I couldn't handle having nothing to do," she joked.
As the development director at SJCA, the tireless McTernan is the principal contact with all major donors and their related projects at both campuses, the lead member of the annual auction team and key community relations leader in all things related to St. Joseph.
That doesn't even begin to touch on everything that she has accomplished in her career in education. Take a glance at her impressive resume, which includes the Mary Lou & Arthur Mahone Fund Living Legend Award in 2005, and you will see a person who cares.
"It's all about the kids," McTernan stressed. "We've done a phenomenal job educating these kids. I don't want to give up.
"I'm very lucky that the community is so good to these children. I don't think it's because of me. I think it's because they see what a great job we are doing as an institution educating kids."
NOTE: To nominate a Kenoshan of the Week click here or email Andrew@Kenosha.com.