On this date (March 6) in 1992, Kenosha's Peppur Chambers set the Marquette University indoor triple jump record.
The Tremper graduate registered a jump of 41 feet, 4.25 inches at The Last Chance Qualifier at Iowa State University in Ames, Iowa.
The record still stands. In fact, the only Marquette women's records (indoor or outdoor) that have stood longer than Chambers' feat are Clare Look's 1988 indoor pentathlon performance and Chris Spindler's 1991 heptathlon output.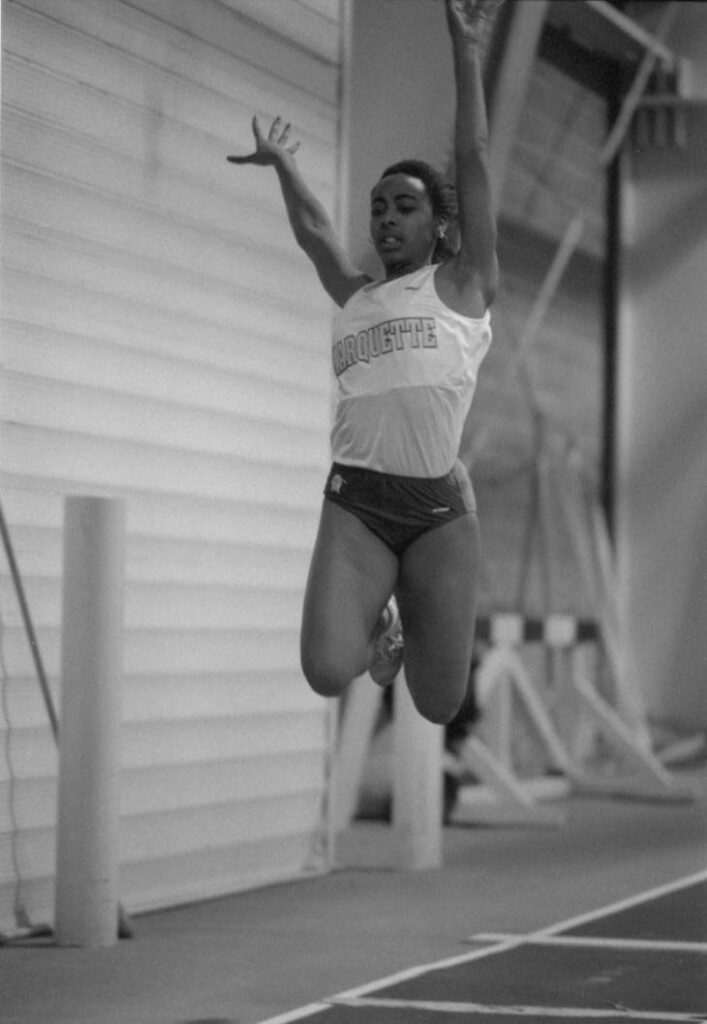 Chambers arrived at the Iowa meet in hopes of securing a spot at the national meet.
"The majority of my fantastic career at Marquette was spent in the quest to qualify for Nationals," Chambers said. "Sometimes I was my own best competitor. Other times, I was at meets with the best of the best, like at Iowa.
"My coach would drive me to these big meets, sometimes just the two of us, all in the hopes of me getting the jump — and it only takes one — to get me to qualify. Iowa was one of those meets. The clock was ticking. There are only so many meets that qualify as national-qualifying events plus, I was graduating that year. I never qualified, but getting that personal best that stood as a record since 1992, is an insanely wonderful feat, just the same."
Chambers broke her own school record in finishing second behind UNLV's Shunta Rose, who leaped 41-5.
Taking third at 41-3 was Louisiana State's Camille Jackson, a fact that was not lost on Chambers when she was presented with the results sheet recently.
Jackson, a Racine Horlick graduate, was Chambers' rival dating to their days together in the Big Nine Conference and beyond.
"This day. I only beat Camille because I think she scratched on one of her jumps and that's why we didn't tie. She was my nemesis," said Chambers, who counts Jackson as a friend.
"I deserved second, but (that's) crazy. Sometimes she'd win, sometimes I'd win. So many meets (were) like that high school through college."
This achievement was part of Chambers' diverse and decorated career at Marquette.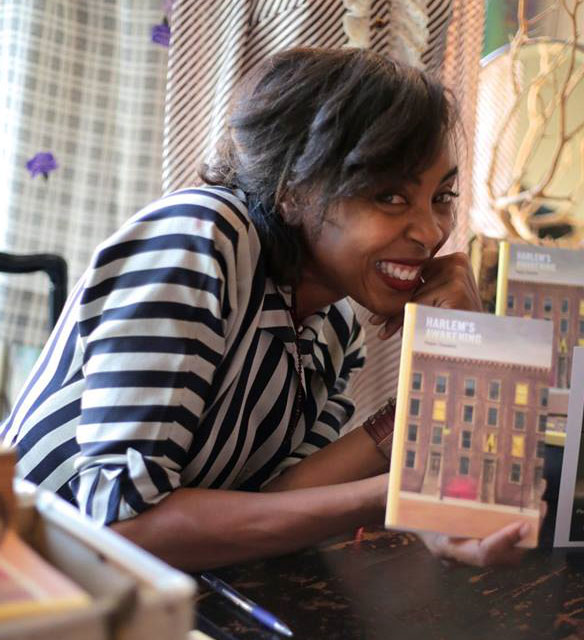 In addition to her athletic accomplishments, Chambers was (among other things) president of the Warrior Athletic Club, a member of the Gospel Choir, social coordinator for New Student Orientation and member of Alpha Xi Delta sorority, according to the school's 1992 yearbook.
Chambers was the winner of Marquette's McCahill Award in 1992, which has been presented annually since 1946 to the senior athlete who has demonstrated the highest performance in scholarship, leadership and athletics.
She concluded her time at Marquette, where she serves a mentor, as one of the student speakers at graduation on May 17, 1992.
Recently married to Matt, Peppur is a Los Angeles-based freelance writer, educator and producer. Through her company and blog, Pen & Peppur, she copywrites and ghostwrites for other budding authors.
Chambers also runs her own women's empowerment brand, Brown Betties, and produces theater and short films. She is working on "Do Something," a short film she directed and co-wrote about protest and white supremacy.
In addition, Chambers was recently selected as an emerging playwright with Circle X and Moving Arts theater companies. She is working on new plays about fertility and social justice. Her commissioned radio play "End of the Line" will run in Antaeus Theatre Company's Zip Code Plays in May 2021.
For more information, visit the following websites peppurchambers.com, penandpeppur.com and brownbetties.com along with Antaeus Theatre Company, Moving Arts Bold New Theatre, Circle X Theatre Co. and Chambers' novella.