Our favorite giant bunny isn't the only one gearing up for a busy Easter season.
Quinn Gasparo, Danielle Rasmussen and a dedicated group of volunteers make up the Baskets of Joy Project and they are working hard to make sure low-income families in Kenosha and Racine have baskets to give their children on Easter morning.
"There are children in our city that don't have a lot," Gasparo said, "and as a community we need to take care of our own."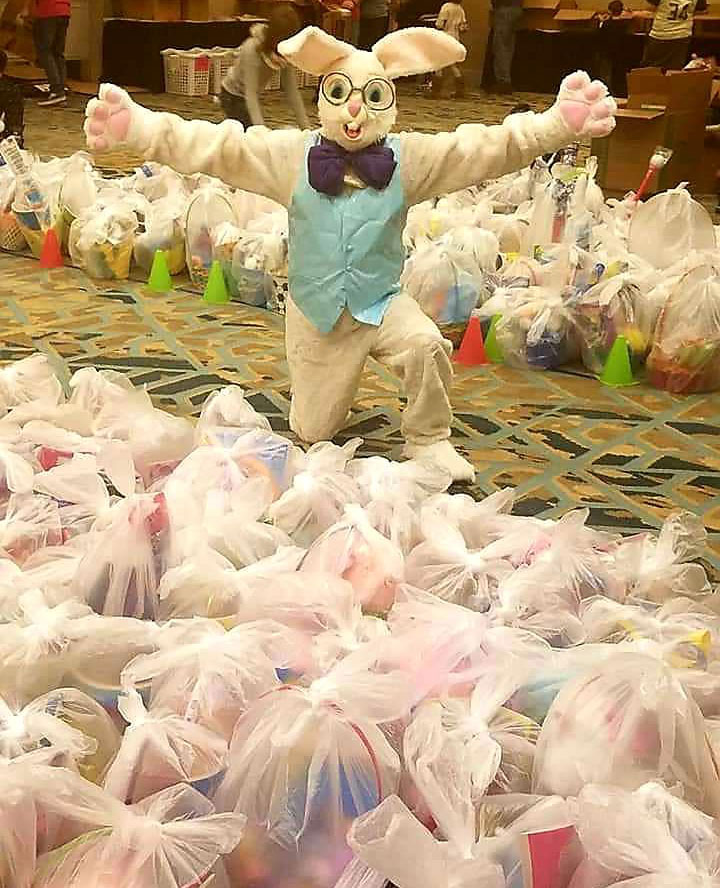 With the help of family and friends, Gasparo started Baskets of Joy in 2009 when Easter baskets were made for families staying at Women and Children's Horizons in Kenosha where she worked. Since then, the project has expanded to provide Easter gifts to children at shelters and outreach organizations in Kenosha and Racine.
Every year, the Baskets of Joy Project works with community businesses and organizations to collect donations of Easter baskets, outdoor toys, candy and other gifts. The baskets are then assembled by volunteers and distributed to shelters and outreach organizations in Kenosha and Racine.
The deadline to donate to an authorized site is March 21. The Baskets of Joy Facebook page provides lists of items needed and donation drop-off sites.
This year, Rasmussen has taken on the busy task of coordinating donations and distributing baskets, a role she happily took on so Gasparo could be home with her newborn baby.