Our favorite giant bunny isn't the only one gearing up for a busy Easter season.
Quinn Gasparo, Danielle Rasmussen and a dedicated group of volunteers make up the Baskets of Joy Project and they are working hard to make sure low-income families in Kenosha and Racine have baskets to give their children on Easter morning.
"There are children in our city that don't have a lot," Gasparo said, "and as a community we need to take care of our own."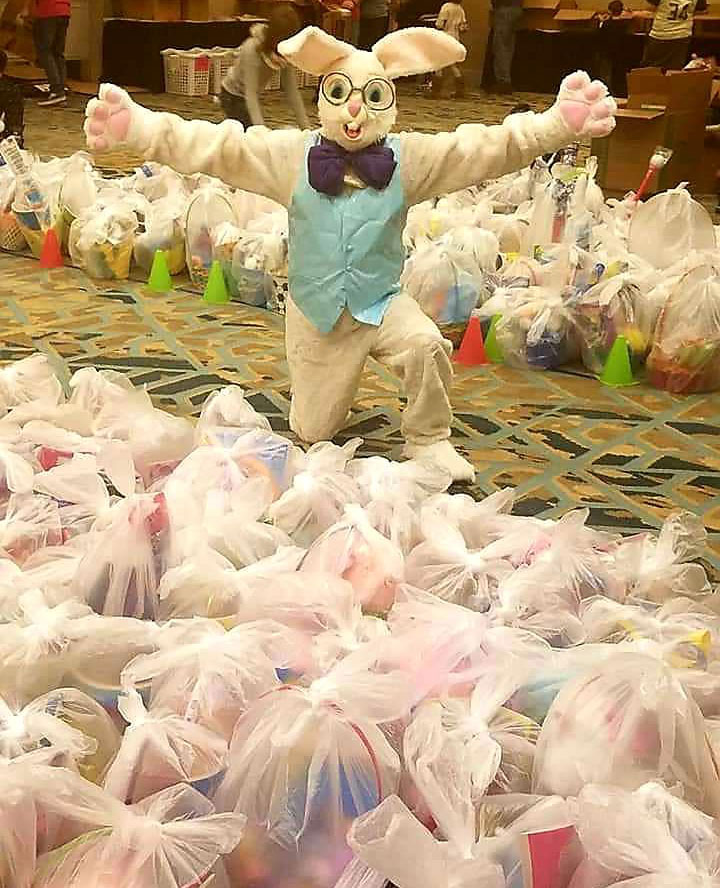 With the help of family and friends, Gasparo started Baskets of Joy in 2009 when Easter baskets were made for families staying at Women and Children's Horizons in Kenosha where she worked. Since then, the project has expanded to provide Easter gifts to children at shelters and outreach organizations in Kenosha and Racine.
Every year, the Baskets of Joy Project works with community businesses and organizations to collect donations of Easter baskets, outdoor toys, candy and other gifts. The baskets are then assembled by volunteers and distributed to shelters and outreach organizations in Kenosha and Racine.
The deadline to donate to an authorized site is March 21. The Baskets of Joy Facebook page provides lists of items needed and donation drop-off sites.
This year, Rasmussen has taken on the busy task of coordinating donations and distributing baskets, a role she happily took on so Gasparo could be home with her newborn baby.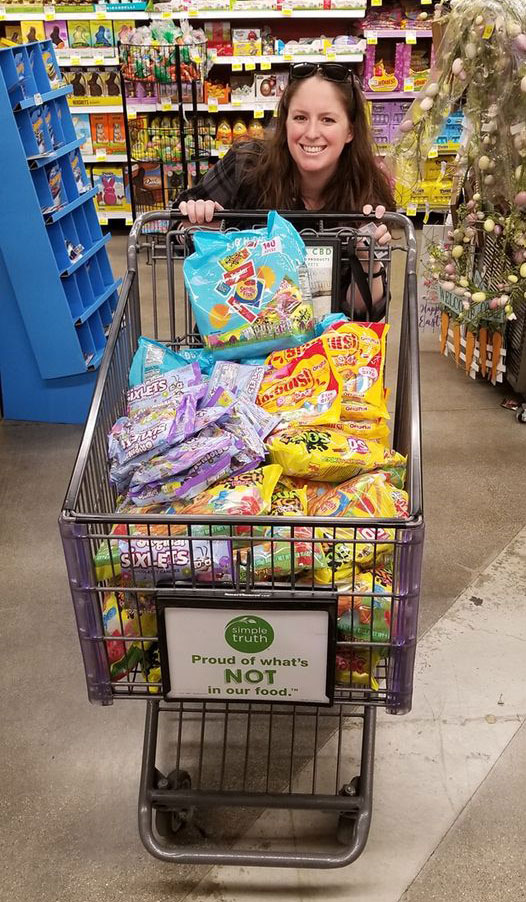 "This project is about giving back to the community (and) to show what we can do when we work together," Rasmussen said. "It's a great morale builder for the community — from donations, to getting the baskets ready and distributing the baskets, everything is done by volunteers to support our neighbors. It's a win-win."
As with all community projects and events, the COVID-19 pandemic caused the Baskets of Joy volunteers to adapt to a new environment.
In 2019, the project included a community all-abilities Easter egg hunt for children. Gasparo organized professionals trained in assisting children with different abilities and on the autism spectrum to help so everyone could have a good time.
Due to the rising number of COVID-19 cases, last year's events and basket distribution were cancelled. This year, while Gasparo still decided to cancel in-person community events, she and Rasmussen have adapted the project so they are still able to help families in need.
In addition to distributing baskets to community shelters and organizations, this year Baskets of Joy will also host a drive-thru distribution event. From 4 to 7 p.m. on March 28, families in need can go to the Kenosha Moose Lodge, 3003 30th Ave., to collect baskets for their children. Volunteers are following all COVID-19 CDC guidelines, but are also ready to make it a fun event with a DJ and a dancing Easter Bunny.
"This year we're expecting the need to be less at shelters and outreach organizations due to their COVID-19 restrictions, and more with individual families," Rasmussen said. "Despite the pandemic, we're still optimistic we can help a lot of families."
Gasparo and Rasmussen are looking forward to bringing back the Easter egg hunt and other outdoor activities in the future.
In 2019, Baskets of Joy distributed 1,209 baskets. This year, the goal is to distribute at least 1,000 baskets to local families.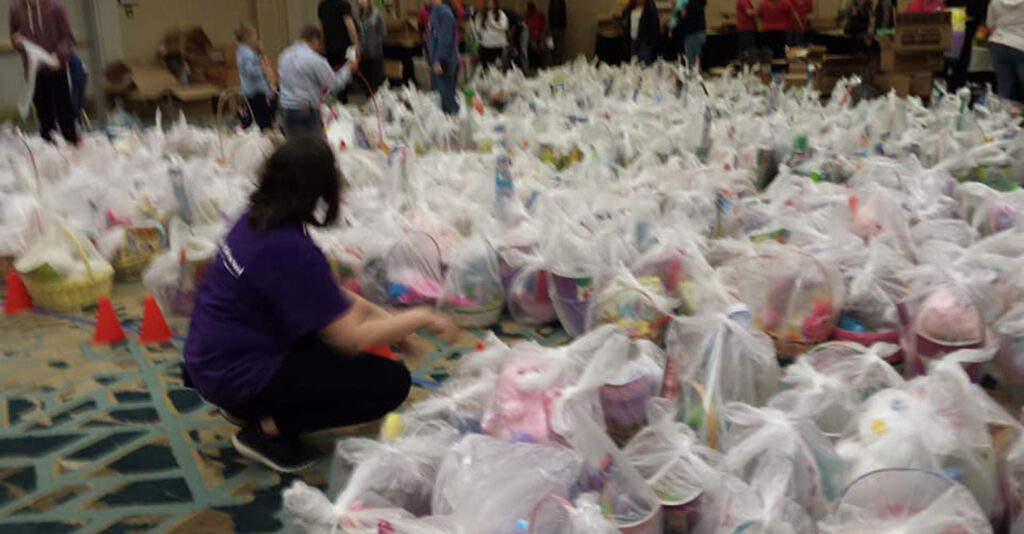 "Even though the need is probably higher this year due to the state of our economy, we're also aware there may be less donations for the same reason," Rasmussen said.
The families that receive the baskets aren't the only ones who benefit from the Baskets of Joy Project.
"A lot of families will go shopping for donations together and let their kids pick out the toys and presents for the baskets," Gasparo said. "It becomes a fun family activity and the kids learn the importance of helping others."
Rasmussen plans to continue supporting the project in the future and helping it grow to reach even more families.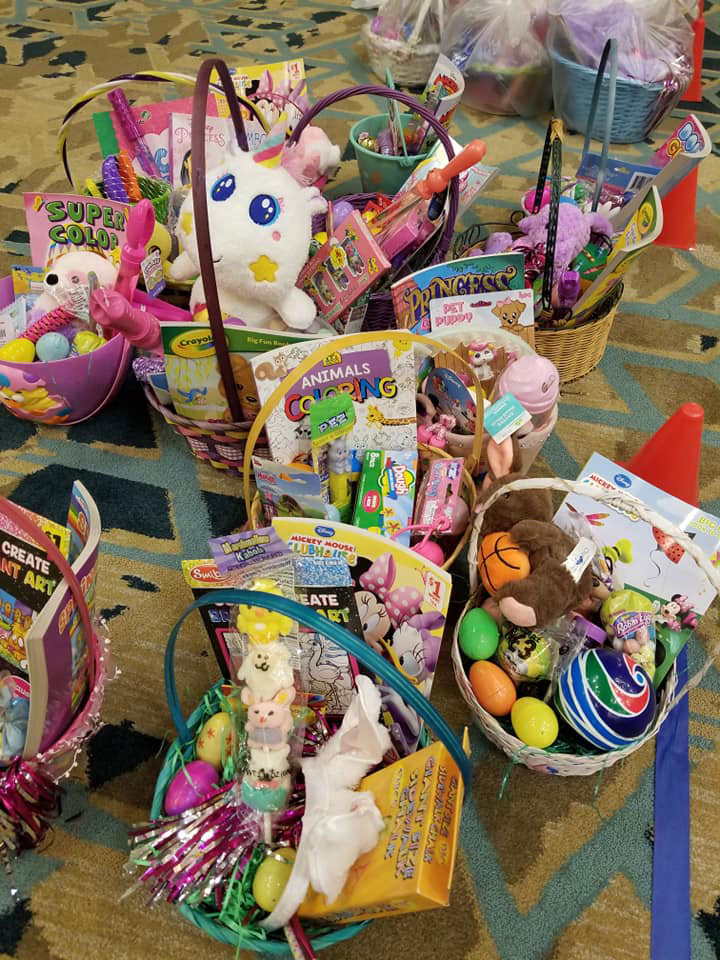 "We have a little ways to go before some people get back on their feet, so I'm happy to help when I can," Rasmussen said. "I was a poor kid growing up, but I did get an Easter basket every year, but some kids didn't.
"Poverty isn't anyone's fault, but it can really affect a kid's self-esteem. I hate for that to happen when we can come together as a community and support each other."
Rasmussen is a self-proclaimed "giving junkie" and has enjoyed her role as the main coordinator, working with all the volunteers and supporting a great cause.
"No drop of love in the ocean is ever wasted, it's a ripple effect," Rasmussen said. "It's when we help others that we truly heal as humans. We feel better about ourselves and each other.
"The amount of people that have participated have all gotten that really great feeling, knowing they really helped someone else and that a kid will have a basket on Easter morning because of them. It's a great feeling."