Let's face it, 2020 was a rough year for nearly all of us. And though I'm confident we'll look back and find our own silver linings in all of this chaos, I know many of us are itching to return to a time when the drinks flowed freely at our favorite watering holes and most of the world was just a short flight away.
But while many of us wait patiently for our first vaccines, it's apparent that travel may not be in the cards for some time.
Thankfully, I can take a trip to the South of France or to the Tuscan countryside every time I pop a wine cork.
And in that way, I've gotten to travel quite a bit during quarantine.
Wine — much like food — has the power to transport us. It has the capability to take us back in time, to important milestones in our lives, or it can take us right to the vineyard ridge-line, opening our senses to an entire vista of surrounding landscapes.
So with that in mind, I've assembled a short list of four of my very favorite wine styles, all with the power to transport the drinker.
Authors note: There is so much great wine in the world, and within each listed style below there are certainly many worthy examples for readers to consider. But with that said, navigating store shelves or online catalogues can be challenging. To help you sort through an endless sea of options, I've chosen to include a picture and description of some of my own favorite bottles. Like each list I publish, this one is not meant to be exhaustive. It's merely a brief outline meant to help you, the reader, discover something new and worthwhile. Cheers!
1. Champagne (and other bubbly wines)
Champagne is one of the world's most recognizable wines. And though it is a mainstay of black-tie affairs and post-championship celebrations, Champagne earned its spot in the public psyche because of its nature: it's fun to drink — who doesn't love the sensation of bubbles on the palate? — it's incredibly versatile — it pairs as well with oysters and caviar as it does with fried chicken and potato chips — and it's delicious!
Despite these facts, Champagne doesn't seem incredibly well understood — or for that matter, accessible — in our marketplace. While coastal cities have seen an explosion of grower Champagnes in recent years, many of these small imports don't make their way to the Midwest. And there's also the problem of price pressure. Champagne is expensive to produce, and many of the Grande Marques operate as large multinational corporations focused on the promotion of Champagne as one of their many luxury brands.
But there's plenty of delicious, quality, affordable sparkling wine available if you know where to look.
My recommendation: Raventós i Blanc Conca del Riu Anoia Blanc de Blancs – Catalonia, Spain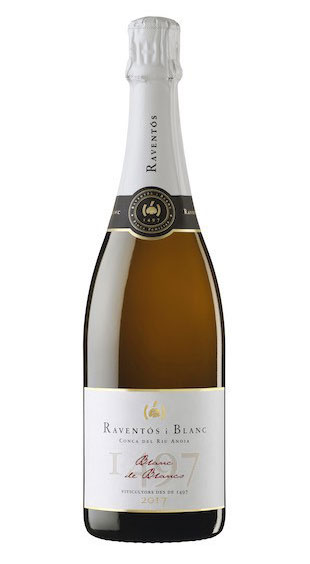 Everyone may know of Champagne, but everyone should know of Raventós i Blanc.
In 1872, Josep Raventós i Fatjó made a sparkling wine in the méthode champenoise from indigenous grapes grown on his family's estate, south of Barcelona. Thus, Cava was born.
With a 500-year-old winemaking tradition, the 21st generation now continues the work of the Raventós family, stewarding 90 hectares of vineyards and woodlands in the biodynamic production of some of the world's greatest sparkling wines.
Always produced as vintage wines and made exclusively from native varietals, the sparkling wines of the Raventós estate are wonderful expressions of place. Clean and mineral, the Blanc de Blancs is an incredible value in the world of sparkling wine. It drinks elegantly and refined, beating out countless Champagnes — many of which cost three, four, even 10 times as much.
This is the perfect bottle to drink with oysters, or to pair with jamón iberico and manchego cheese. It's usually available for less than $25 and should have you feeling the Mediterranean breeze and hearing the sounds of Barcelona's la Rambla in no time.
2. Sangiovese, the Tuscan Classic
Tuscany is known for many things — rolling green hills and cypress-lined roadways, Renaissance architecture and Sangiovese.
And while there are countless examples of great Sangiovese bottled as Brunello di Montalcino or Rosso di Montalcino, perhaps the most well-known of the Sangiovese-based Tuscan blends is Chianti Classico.
I have to admit, when I first started my career in wine, I thought that Chianti wasn't worthy of much exploration. I had tried a few wines with the iconic black rooster emblem of the Consorzio Chianti Classico on the label, and I found those bottles a bit tired and their style rather dated.
But as I'd remind anyone reading this, and as I should have advised my former self, there are truly great wines being made everywhere!
After being introduced to a few tasty Chianti blends from producers like San Felice and Monsanto, and after lots of reading and exploration on my own part, I can now proudly say that there's some Chianti Classico in my regular wine rotation at home.
My recommendation: Badia a Coltibuono Chianti Classico – Tuscany, Italy

Few wines under $20 have a reputation that keep them on top restaurant wine lists in New York City. But Badia a Coltibuono has a massive following, due mainly to it's steadfast record of producing quality wines year after year after year.
Founded as a monastery in the 11th century, the property has been in the care of the Stucchi Prinetti family for six generations. In the late 1950s, Piero Stucchi Prinetti began exporting the wines of Badia a Coltibuono internationally, and since that time, the label has been heralded as one of the reference points of the Chianti Classico denomination.
This wine is balanced and well-structured, with a broad spectrum of natural complexity. Besides expected flavors of red fruit, one can also taste the herbs and the olives that are grown on the Badia a Coltibuono property, lending depth and nuance to this bottle. For me, this wine is perfect with pasta or homemade pizza. So kick back, open a bottle and get ready to feel that Tuscan sunshine on your face.
3. Red wine from the Greek Isles
Imagine white cliffs rising from blue water and the scent of olive trees on the breeze. The Mediterranean sun on your face. A glass of wine in your hand.
You'd likely be in Greece. And that glass of wine might contain one of any number of ancient grape varieties.
But one of my very favorite Greek wine grapes is Xinomavro. A dark-skinned grape with characteristically high tannin and acidity, Xinomavro is regarded by many as the greatest red wine that this Mediterranean country has to offer.
My recommendation: Thymiopolous Vineyards 'Young Vines' Xinomavro – Nauossa, Greece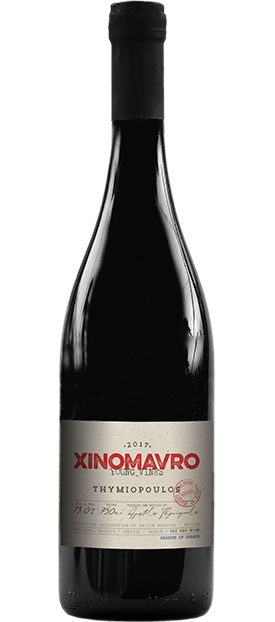 High in the hills of Macedonia, near the villages of Fytia and Trilofos, the Thymiopolous family grows Xinomavro for the production of Nauossa — a structured, savory red that is regarded as one of Greece's great wines.
Tannic and age-worthy, good Nauossa is reminiscent of Nebbiolo. Its high-toned acid structure is a great match for food, especially when paired with rich dishes such as lamb ragù.
This 'young vines' bottling is modern and sleek, with enough gravitas to impress even the most classically-minded. It is made entirely from biodynamic, non-irrigated fruit, and opens beautifully after a moderate decant. At just under $20, this wine is the perfect bottle for an afternoon escape to the Greek Islands.
4. Albariño from Galicia
Galicia, in the northwest of the Iberian Peninsula, is known for it's fresh, high-acid white wines. Beautiful accompaniments to the local cuisine, rich in shellfish and other seafood, white wines from Galicia have similarities to Portugal's Vinho Verde or the Basque region's Txakolina wines.
One thing is for sure: they're quaffable, thirst-quenching wines that are perfect for hot summer days.
And this time of year, I'll take any chance I can get to transport myself to a warmer state of mind.
My recommendation: Nanclares y Prieto 'Dandelion' Albariño – Rías Baixas, Spain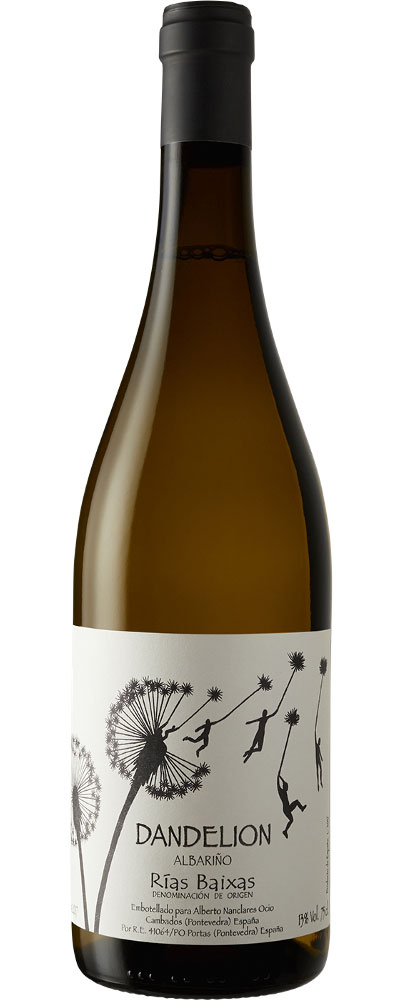 Albariño accounts for 96 percent of all grapes harvested in Rías Baixas. And while the region is dominated by traditional co-ops — where groups of farmers grow grapes and make wine together with their neighbors — estate and single-origin wines are far from the norm.
For me, this is one reason why the wines of Nanclares & Prieto shine so.
Intent on making serious, world-class wines in traditional methods, Nanclare & Prieto produce bottles that are singular and focused, with the ability to age for years.
This particular wine, 'Dandelion', is concentrated and exquisitely precise, with bold flavors of lemon, lime, sea-salt and just a hint of tropical fruit. Ready to enjoy now, this wine will surely transport the drinker straight to summer. And at around $20, that's a pretty cheap way to speed up the change of seasons!