Despite challenging conditions, Kenosha restaurant and food venues made the most of this year's popular Restaurant Week.
More than 50 establishments participated, offering a variety of dine-in, carry-out and delivery options – and the community responded.

This new take on a community-favorite event was organized as in years past by the incredibly dedicated team at the Kenosha Area Convention and Visitors Bureau.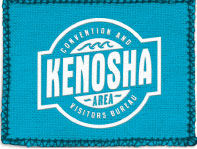 In what was arguably the most challenging year of all time for tourism and visitor engagement, the KACVB team knew that Restaurant Week was one event that simply could not be cancelled.
In a normal year, Restaurant Week is the beginning of a return to profitability for local restaurants after the slow winter months. This isn't coincidence. The event was hatched in 2015 as a partnership between KACVB and locally owned restaurants in Downtown Kenosha to drive business during what is traditionally the slowest month of the year.
The approachable deals drive people from all over the region to try as many Kenosha restaurants as possible.
While COVID made patron-packed restaurants and bars impossible, the need for restaurant business in February was greater than ever.
The small, but amazing team at KACVB worked day and night to create a new Restaurant Week experience that could be enjoyed by everyone, either at a barstool or in the comfort and safety of their home.
One of the newest participants, Lou Perrine's Gas and Grocery, offered a BOGO special on their sinful Mama P's HoHo Cakes. Sales increased 25 percent during Restaurant Week.
"We had lots of first-time guests," owner Anthony Perrine said, "as well as many regular customers who bought a week's worth of cake."
A sweet deal, indeed!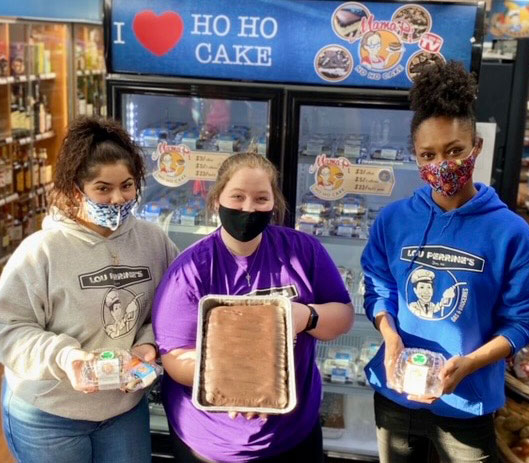 Restaurants had to be exceptionally creative this year, while adhering to stringent safety protocols. As KACVB marketing director Laura Tyunaitis noted, it takes an enormous amount of work and planning by staff to create and implement special deals and discounts.
"The staff at all of the restaurants work so hard to make this an event that our community loves – we can't thank them enough for rallying," Tyunaitis said. "Likewise, thank you to everyone who dined out, ordered in or grabbed items to stock up on during the nine-day event.
"We are hopefully (going) to keep the momentum going so that all the great venues that make our community so unique are here for many more years to come."
Not surprisingly, carry-out orders were very popular at many venues. Family-style meals and make-at-home kits were also a big hit. Casa Capri saw a 50 percent increase in sales during Restaurant Week, according to owner Louis "Hondo" Stella. 
Twisted Cuisine was thrilled to see a big spike in Restaurant Week to-go orders.
"I love our community," Twister co-owner Rhonda Bell said. "I want to be able to meet new customers, see our regulars, offer good deals and make people happy. Kenosha Restaurant Week is a very hectic, fun week. This was our third year and we love being part of it."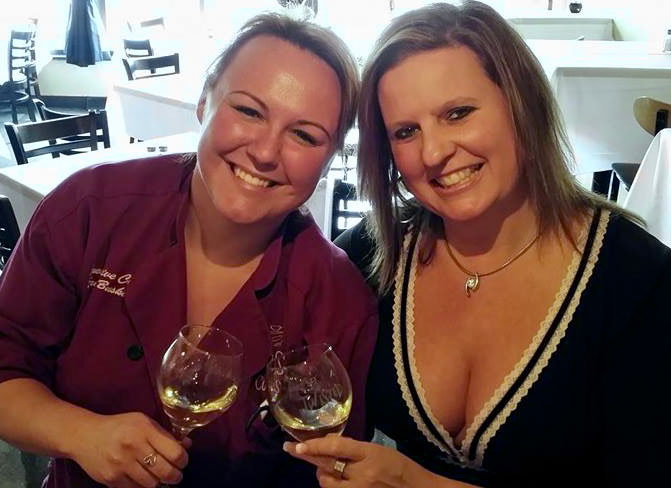 Restaurant Week is truly a collaboration among the businesses, the public and the KACVB.
As Paul Campagna of Grease & Honey restaurant family put it, "We would just like to thank everyone that participated during Restaurant Week that made this year a great success – from all the establishments to all the customers."
There are countless other Restaurant Week success stories in our community.
The creativity and adaptability of the KACVB team brought much needed success into our local business community, not just through sales, but with much needed return to normalcy and purpose.
From the Kenosha.com team and the community we represent, thank you to the KACVB and their dedicated staff. You are all a shining example of what it means to be a Kenoshan.
Riki Tagliapietra contributed to this report