There aren't many performances by a Kenosha product that rival Jeff Cohen's monster game for the William & Mary basketball team on Feb. 25, 1961.
The Bradford graduate did a rewrite job on the program record book in a 105-84 home win over Richmond in a Southern Conference game at the Blow Gym in Williamsburg, Va.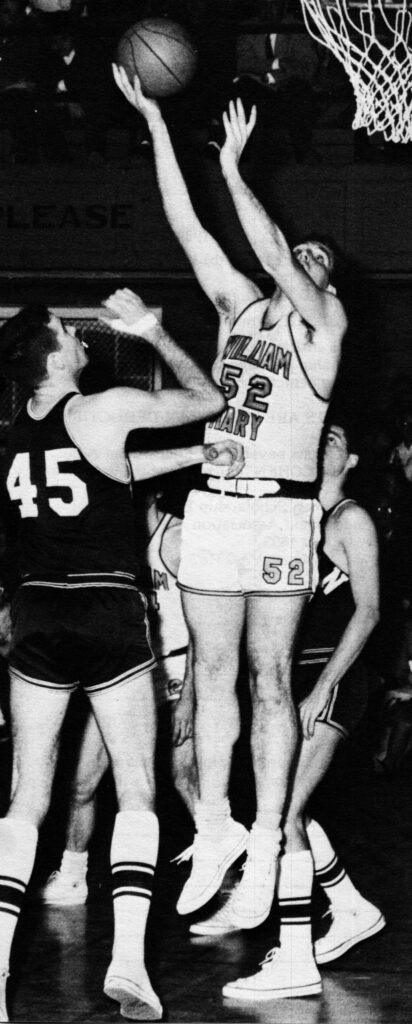 The 6-foot-7 Cohen set a school record with 49 points and added 31 rebounds as the then-named Indians improved to 12-9.
Cohen's 31 rebounds still ranks second in program history behind Bill Chambers' NCAA record of 51 against Virginia on Valentine's Day 1953. Chambers went on to become the school's head coach and had a front-row seat for Cohen's big day.
The 225-pound senior was 21-of-28 from the floor with the field-goal attempts equaling Chet Giermak's Jan. 11, 1949 school mark and the attempts ranking fourth (currently fifth).
This stellar performance occurred in the 100th game of Cohen's William & Mary career and was the zenith of a season in which he would be named the Southern Conference's Player of the Year.
He went to W & M following a career at Bradford where he earned All-State honors and graduated as the school's career leader with 1,308 points.
A four-year starter, Cohen finished arguably the greatest all-around career in the 110-year history of the William & Mary program tops in scoring average (19.4 ppg), rebounds (1,679) and rebounding average (16.3).
One of the few performers in NCAA history with 2,000 points and 1,000 rebounds, W & M retired Cohen's No. 52 posthumously in 1990. He died on June 23, 1978.

Cohen was selected by the Chicago Packers (now the Washington Wizards) in the second round of the 1961 NBA Draft. While he never played in the NBA, he did play professionally in the American Basketball League and as a touring member of the Washington Generals, the longtime foe of the Harlem Globetrotters.
Note: Direct suggestions, comments, and questions about this feature to dmarran359@aol.com