Kenosha.com's epic pizza review predictably generated quite a discussion in a city known for its fine Italian heritage and classic cuisine.
The rankings were unquestionably one of the most comprehensive, thoroughly researched, county-wide pizza review ever assembled.
After two months of taste-testing, note-taking and careful tabulating, newcomer Oakfire Pizzeria Napoletana Restaurant & Bar, 3552 Market Lane in Somers, emerged as the overwhelming champion.
Believe it or not, some of you did not agree.
Local residents were quick to point out their favorites and loyalty to the many outstanding pizza establishments Kenosha has to offer.
One thing everybody can agree: Kenosha is blessed with incredible pizza.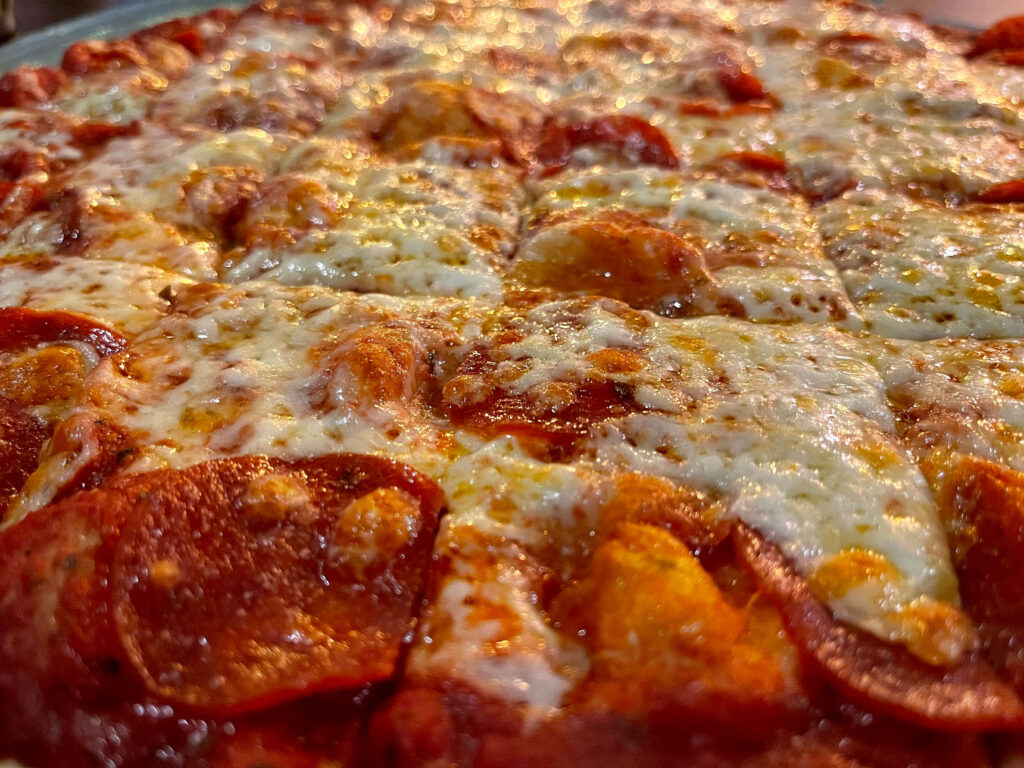 "Whenever we come home, I always have to stop at Carl's," said former Tremper High School baseball coach Lee Hlavka, who relocated to Hungary several years ago.
"Luigi's and Infusino's are both good, but really they are all great, especially compared to (Hungary). When I lived (in Kenosha), I never took the great pizza for granted."
Kenosha.com founder Jim Gourley has been sampling local pizza for over six decades.
"I've traveled all over the United States for the past 50 years," Gourley said. "Nowhere have I found pizza as good as we have in Kenosha."
Kenosha's Michael Laudonio even dissected his favorite local pizza down to the slice.
"Sal's and Villa D'Carlo are still my favorite," Laudonio said. "Add to that the corner piece from a cheese and sausage (pizza) from DeRango's."
For the complete review, visit Kenosha.com.
Here are a few interesting social media comments from the many local pizza experts:
"I'm so glad Sturino's is getting some praise. Their food is so good and very old school Italian American … and cheap!" — Rachel Young-Sipos
"One of the things I miss most about Kenosha: the food, especially the multiple good pizza places. I've never been fully satisfied with pizza places in any city I live except Kenosha." — Fallon Noto
"Been all around the state and have eaten every pizza in Kenosha and most are great but Casa Capri is my favorite." — Mark Anderson
"This guy obviously doesn't know pizza. You can't compare a Napoletana pizza with a thin crust. True Napoletana pizza should be different flour, sauce and cheese from a thin crust. About the only similarity is the pizza is round." — Thomas Arturi
"I really don't believe there is one best pizza in town. There are so many to choose and that's what makes Kenosha the best." — Karen Berg Despin
"Like most pizza lovers, I agree and disagree with some of your assessments. I have not had the pizza at all the places you listed, but have eaten pizza at 10 of them so can say have some thoughts. I personally thought maybe too low on a couple of your choices and definitely too high on another one or two, but still an excellent piece and I loved reading it." — Tom Rizzo
"We are spoiled in Kenosha! Great mom and pop places! Here are my favorites: Pa's Pizza, Luigi's, Carl's, Casa Capri, Renzo's, Sal's." — Javier Jaramillo