If you ask Kenosha artist Lindsey Neu what she loves most about her artwork, she'll tell you it's the process.
For her, that process focuses on relatable emotions as they become translated onto her canvas.
"Some of my favorite pieces have been done without much planning and just creating what I feel like in the moment," Neu explained. "Because of this, most of my work gets pretty emotional and sometimes intense."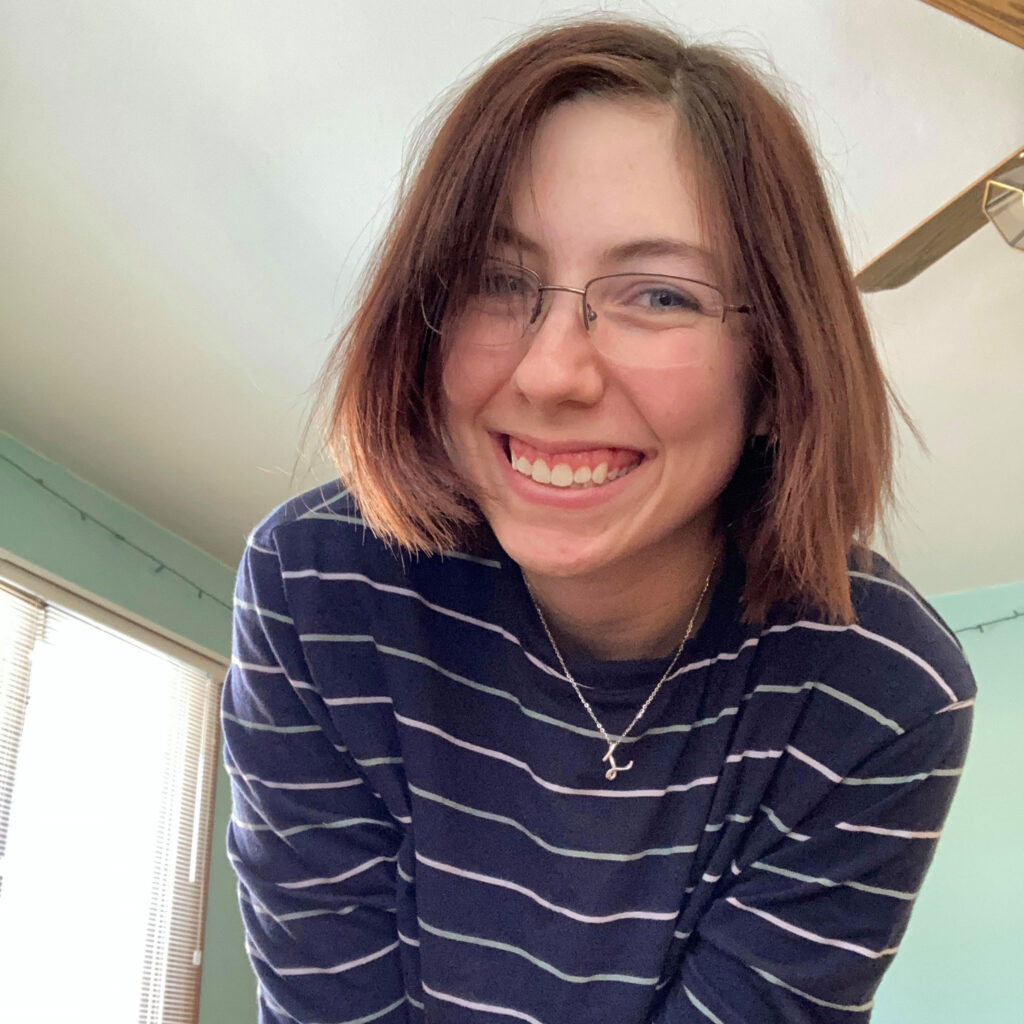 Her goal is to spark a connection with her audience that is built on the feeling of relatability.
"That's what I love most about it — that I'm articulating very common emotions and ideas that many people just don't know how to express," she said.
Neu, who grew up in Kenosha, took advanced placement art classes while attending Bradford High School.
"Having such freedom in a high school class to express myself and explore different media really helped me find my style at an early point in my career," she said.
Since graduating, she continued her studies in art at Carthage College where she is pursuing a double major in Art Education and Studio Art.
After transitioning from high school and refocusing her creative lens, Neu no longer worked in realism, a style that accurately depicts the subject matter without using creative interpretation.
Studying art at Carthage allowed her to expand both her knowledge and skill set, and she now incorporates everything from embroidery to digital illustration into her portfolio.
"I'm also in the process of illustrating a book, " Neu said, "which has been super fun to do."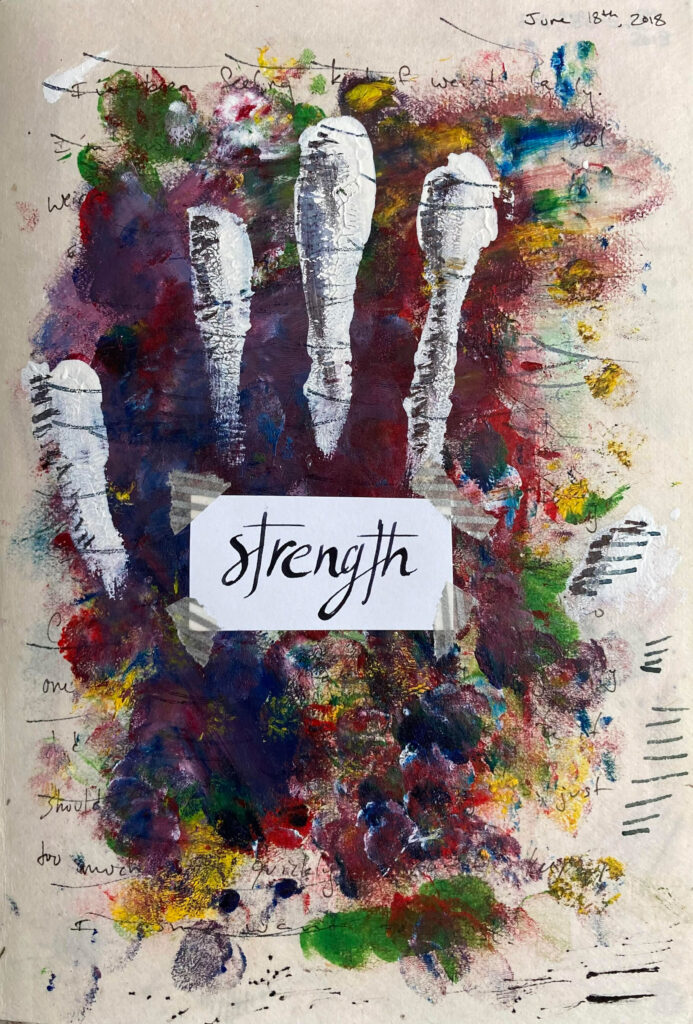 Her goal is to illustrate a children's book about mental health.
"I just think that topic is so important," she said, reflecting back to relatability. "My AP portfolio consisted of twelve art works revolving around my experience with mental illness, and it was incredibly therapeutic for me.
"I want my work to be honest and raw. These pieces are what people end up being able to relate to, which is a goal of mine."
This past summer, at a time when Kenosha was in the thick of chaos, Neu channeled her emotions and painted on a boarded-up building downtown.
While painting with her sister, she fell in love once again with the process of creating art. This time, it was on display for the public and in a much larger size than usual.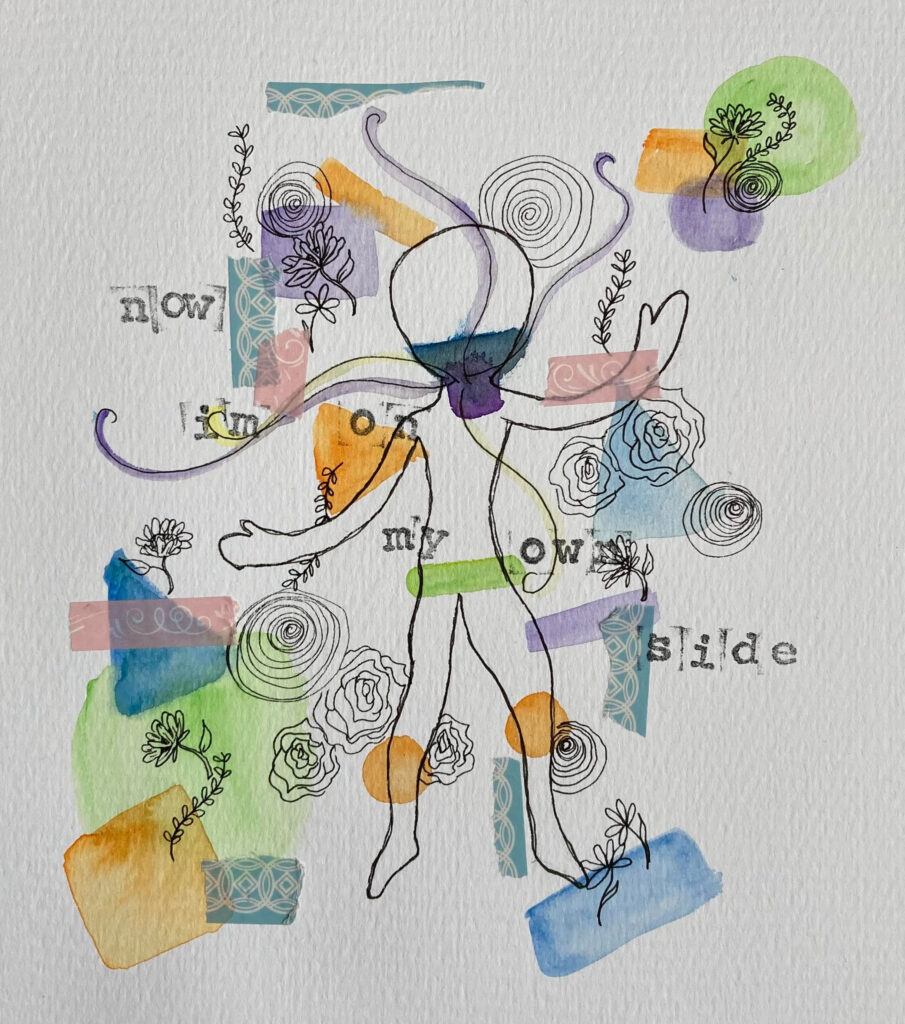 "I've had a little bit of experience in that area," Neu said, "but I would absolutely love to do more."
About a year and a half ago, she submitted a design for a bus shelter in Green Bay as a part of an open call for artists.
"My design was chosen to be displayed on one of the shelters, and it's so surreal to see my artwork up in such a public place," Neu said. "This was my first big commission and my first experience with public art and I am so proud of it."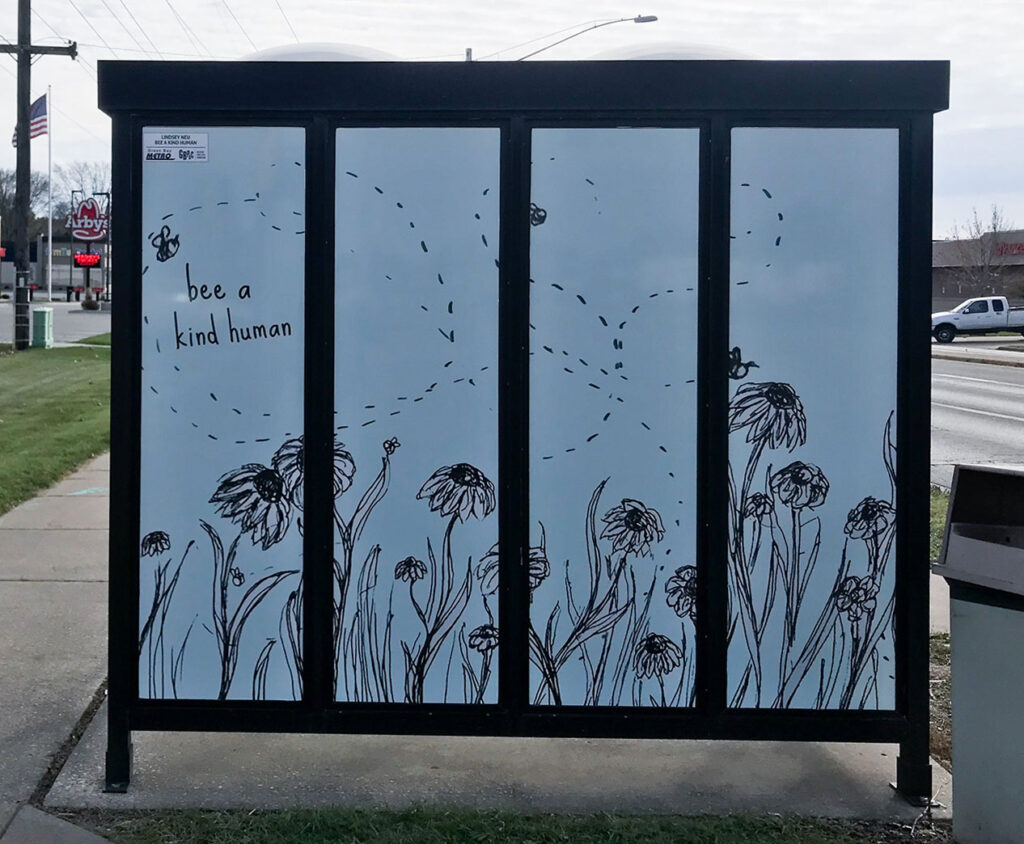 When she's not creating works of art, Neu likes to prepare for the process of it.
"Journaling helps me to get the creative juices flowing," she said. "I have a visual journal that I like to work in, where I basically just doodle, write, collage magazines and newspapers, and anything I feel like doing in that moment.
"It's mostly about just getting my hands moving and getting into a creative mindset, and it really helps."
She also draws inspiration by checking out other artists at work, especially on Instagram and Pinterest.
Her advice for anyone looking to art as a way to express themselves? Just do it.
"Even if you have no idea what to do or what to make, just get started," Neu said. "I feel like that's always the hardest part. If you're afraid of failing, look at art as a process.
"Focus more on how you're making your art rather than the product. This is a really good way to learn about your style and how you like to work. As long as it makes you happy, keep doing it. In my experience, once you start, you're not going to want to stop."
To find more about Lindsey Neu's artwork, visit LindseyMarieArtwork.com or on Instagram at @lindseymarie.artwork.
To purchase stickers, search LindseyMarieArtwork on Etsy.