What Valentine's Day gift lasts longer than roses, contains no sugar and expresses much more than a conversation heart?
The week's "Bookmark" presents a bountiful bouquet of books with Valentine-worthy themes from friendship to first love, from hard facts to a hard pass.
Best-sellers
The New York Times best-seller list includes a bevy of love stories with a historical bent.
Near the top are the first two books from the Julia's Quinn's Bridgerton series, "The Duke and I" and "The Viscount who Loved Me." The popular Bridgerton books launched the successful Netflix show of the same name.
Also on the best-seller list is "The Russian" by James Patterson and James O. Born. The tale of murder and mayhem might not sound romantic, but there is a love story woven into this 13th installment in the Michael Bennett series. The detective is about to get married and the crimes threaten to disrupt his impending nuptials.
Roses are Red
For traditionalists, nothing says "romance" like, well, romance. According to Blue House Books owner Samantha Jacquest, popular romances at the shop this season include "Get a Life, Chloe Brown" and "Take a Hint, Dani Brown" by Talia Hibbert, a bright new star of the contemporary romance genre.
Jacquest also listed "Now Falling: A Romance Novel" by Jane Gloriana Villanueva as a popular traditional choice.
Valentine's Day purists looking for a novel to accompany their long-stemmed roses and heart-shaped chocolates can depend on Jane Austen. "Pride and Prejudice" is as old-school and romantic as it gets.
For those who prefer rom-coms to traditional bodice-rippers, Jacquest recommends "The Rosie Project" by Graeme Simsion, "Red, White & Royal Blue: A Novel" by Casey McQuiston, and "The Bromance Book Club" by Lyssa Kay Adams.
The latter is part of the Bromance series, and centers on a group of men who start a romance book club in order to understand what their significant others are looking for and to become better partners.
"At Blue House Books, I find that my customers aren't interested in the traditional romances, the titles with Fabio-type characters on the cover in the midst of passion," Jacquest said. "The romance titles that do better are rom-com types: meet cutes, office rivalries turned to lust, and romances with nontraditional protagonists."
Heard it in a Love Song
In the 2020 release "Remain in Love," Talking Heads drummer Chris Frantz recounts his love of music, his relationship with his girlfriend and bandmate Tina Weymouth, and their days with dynamic frontman David Byrne in one of the most influential bands of the '70s, '80s and beyond.
While some of the Talking Heads' most iconic songs "Burning Down the House" and "Psycho Killer, are hardly romantic ballads, the journey from an East Coast art school to playing the iconic CBGB's and touring Europe with the Ramones is indeed a rock and roll love story.
Friend Zone
Few things touch hearts as deeply as true friendship. While these selections may be shelved with children's books, they portray a range of heart-warming friendships from the extraordinary to the everyday.
"Teammates" by Peter Golenbock meshes rich illustrations by Paul Bacon with archival photos to drive home the context of the historic friendship between Jackie Robinson and Dodgers teammate Pee Wee Reese.
Beneath the beauty of the story lies the ugly truths about why a strong friendship between the Major League's first Black player and his white teammate was controversial.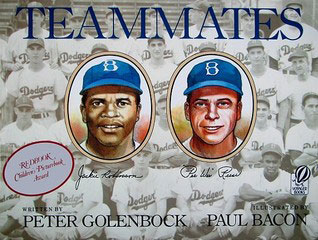 In comparison, "We're Going to Be Friends" revels in a simple, innocent friendship between schoolchildren. Similar to "Teammates," this visual delight from Jack White and Elinor Blake combines illustrations with photographs (as well as collage art), and has roots in another venue.
"We're Going to be Friends" is based on the beloved White Stripes song written by then-husband and wife duo Meg White and Jack White. It was also featured behind the opening credits in the movie "Napoleon Dynamite," a sweet friendship story in its own right.
"Frog and Toad are Friends" by Arnold Lobel celebrates the power of friendship and simple pleasures. Although geared toward emerging readers, this Caldecott Honor book has universal appeal that accounts for its enduring popularity for 50 years.
While finding joy in the world around them, these two amphibian besties demonstrate genuine care for each other.
Non-fiction is for lovers (of facts, figures, and history)
Yes, there really was a St. Valentine.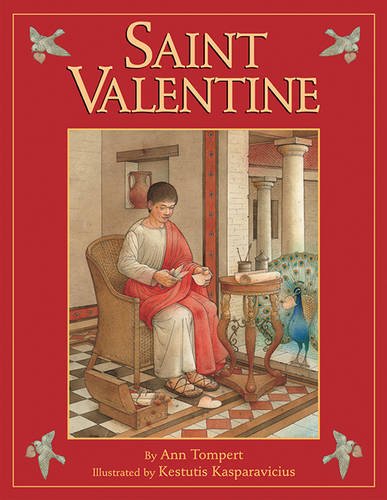 Author Ann Tompert weaves the few known facts with plentiful legends to tell the history of the holiday's namesake in "St. Valentine." Richly illustrated by Kestutis Kasparavicius, the book paints the picture of a benevolent man who spread kindness including writing letters to prisoners during the Roman persecution.
One historical event indelibly linked with February 14 is definitely not a love story. "The St. Valentine's Day Massacre: The Untold Story of the Gangland Bloodbath That Brought Down Al Capone" by William J. Helmer and William J. Bilek is the first book-length treatment of the bloody events of Feb. 14, 1929.
Machine-gun toting killers dressed as police officers killed seven men in what has been called the gangland crime of the century. Helmer and Bilek challenge the popular notion that Al Capone was behind the murders.
Love yourself
In order to be loved you must first love yourself.
Brene Brown has been trying to tell readers just that since her first book in 2004. More than a dozen releases, a successful podcast, and myriad other ventures later, Brown's latest release is "I Thought It Was Just Me: Making the Journey from 'What Will People Think?' to 'I Am Enough.'"
"We need our lives back. It's time to reclaim the gifts of imperfection — the courage to be real, the compassion we need to love ourselves and others, and the connection that gives true purpose and meaning to life," Brown writes. "These are the gifts that bring love, laughter, gratitude, empathy and joy into our lives.'
Hard Pass
What about those readers who find Valentine's Day about as appealing as Tax Day?
Non-romance titles that are popular this time of year, as well as Jacquest's recommendations for people who don't like Valentine's Day include "The 5 Love Languages: The Secret to Love that Lasts" by Gary Chapman, "Untamed" by Glennon Doyle, "The Whisper Man" by Alex North, "Invisible Girl: A Novel" by Lisa Jewell and "Home Before Dark" by Riley Sager.
"When it comes to people who, like myself, aren't big fans of Valentine's Day, I love suggesting thrillers, sometimes with a romantic aspect, sometimes not," Jacquest said. "A lot of people enjoy indulging in the exact opposite of romance around this time of year."
Even those who are sour on the holiday might find something sweet if they just take a chance.
Blue House Books is holding its annual Valentine's "Blind Date with a Book," featuring wrapped books with only the price and a vague description. The event is already underway and will continue until inventory runs out.
"In a world of endless choices, "Blind Date with Book" is a great way to take a chance and discover something you may not normally pick up," Jacquest said.