As art events across the city have widely been canceled since the start of the pandemic, things are still getting fired up — literally — at Alpaca Art pottery painting studio, 4326 Seventh Ave.
Owner Brenda Brady, who co-owns the studio with her twin sister Becky Leveque, revealed that both in-person and grab-and-go services are available at their location in the Union Park Arts District.
"People can either come in to select a piece and paint it inside, or they can order online and pick it up from our shelving outside," Brady said.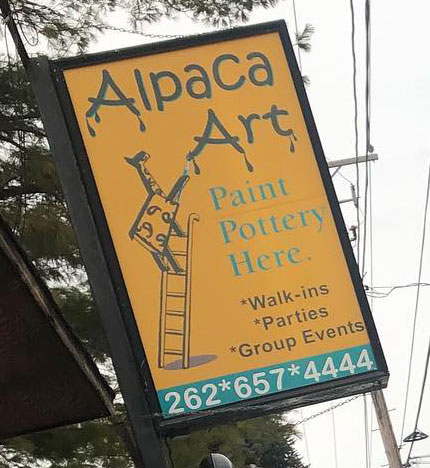 Curbside pickup and drop-off is also available by request if needed. Online orders placed before 5 p.m. will be ready the following business day. Another option is to come inside and select pottery pieces to paint at home.
Each piece comes with optional brushes to borrow and a pre-set number of glaze colors for at-home painting. When ordering online, customers may choose their own colors and whether or not they need brushes. Also included with every order is a sheet with tips and pointers for creating your very own masterpiece.
For at-home painting, customers may take as much time as necessary to complete their pieces.
"When they're done, they can just drop their items off on the shelves outside or do curbside drop-off," Brady added.
Turnaround time is around a week and customers will receive a phone call once their items are ready for pickup.
In-person painting is still available from noon to 6 p.m. Wednesday through Sunday. Brady recommends calling in advance to reserve a spot. Walk-ins are also accepted depending on availability, but because of social distancing protocol in place, the number of available studio spots have decreased.
Under the new policy, all studio fees have been waived. The price of pottery now includes the studio fee, paint (glaze), brush and tool use, and firing in the kiln.
According to Brady, many people are turning to Alpaca Art for unique gifts.
"People can select a piece and give the unpainted pottery as a gift," she said. "Then the receiver can pick up the paint curbside or come in and paint it before we fire it. It's a great way to give a gift that comes with an experience."
The Kenosha pottery studio has plenty of options for groups as well. Fundraisers for school groups have been successful in the past and are still possible, depending on size and availability.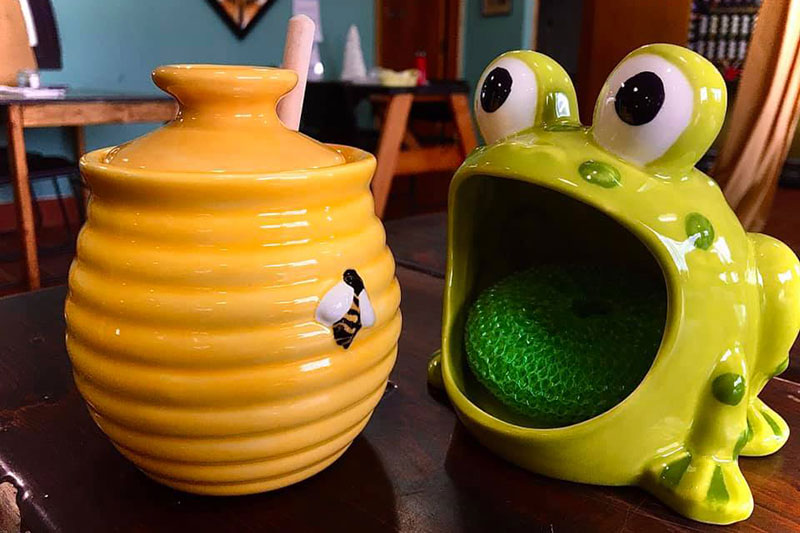 "We can do special packages for groups, too," Brady noted. "For example, we've done butterfly packages for Girl Scout Troops, hosted badge-earning activities for Boy Scouts and can do individual bags with paint and brushes included for each participant."
She said it's a great idea for home schoolers, birthday parties or a girls night out.
For inquiries regarding group packages, special events or prices, call (262) 657-4444. Pottery pieces, paints and prices can be found online at alpacapottery.com and facebook.com/alpacaarts for events and updates.