Two treasured local eateries have weathered the coronavirus pandemic by adapting to the needs of the public.
Louis "Hondo" Stella, owner of Casa Capri, 2129 Birch Road, said he acted swiftly to ensure his beloved Italian restaurant survived.
When the shutdown first began last March, Casa Capri changed its hours and prioritized takeout and delivery when indoor dining was halted. Servers became phone operators and food-runners.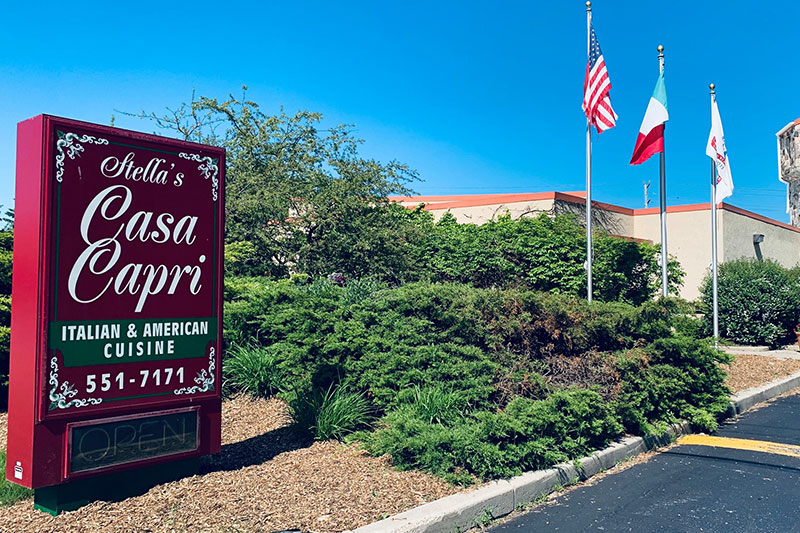 "Our menu was carry-out friendly – pizzas, pastas. We're able to do that because it travels well. Some places didn't have that," he said. "Carry-out and delivery is still 50 percent of our business. All around, our business is about 70 percent of normal. Down about 30 percent. Part of that is because no one's using the banquet room for large gatherings – there were no Christmas parties, birthdays or showers."
Casa Capri was opened by Stella's grandparents in 1954 and has sat at its current location since 1984. Stella said his heart goes out to the owners of mom-and-pop businesses that didn't survive the last 12 months.
"I'm not feeling sorry for myself," he said. "Others are a lot worse and some aren't even open. We're starting to get people optimistic about the spring. We're starting to take bookings for the spring."
Casa Capri went back to its normal hours of operation in the late spring: Wednesday through Sunday 4 p.m. to close. Diners comfortable eating in public are seated away from each other to help curb the spread of the virus.
Mostly, however, he hopes locals support locally-owned businesses now and post-pandemic.
"Go to the local hardware store, go to the local restaurant, support a locally-owned salon and florist," he added.
Jim Piliouras, owner of Marina Garden Family Restaurant, 5001 Seventh Ave., said business is down over 50 percent since the pandemic.
"It's the worst year we've ever had," he said. "We're staying afloat and doing the best we can to make it through this craziness."
The Marina was popular with seniors, downtown workers and Sunday morning churchgoers pre-COVID-19.
He said the restaurant has highlighted its takeout options and joined the EatStreet delivery service. Folks hoping to dine inside the diner must wear a mask and be seated apart from other tables.
"My dad, my uncle and their friend opened this place in 1983 and hopefully we'll be here for another 40 years," he said. "Hoping we're getting to the light and the end of the tunnel. We'll be here."
Kenosha Strong: Locals turn out for Common Grounds
Bobbi Duczak, owner of Harborside Common Grounds, 5159 Sixth Ave., said the cafe experienced a surge in business after a report published in Kenosha.com made locals aware of its financial struggles during the pandemic.
"Some people have thanked me for making people aware that they need to support local," she said. "Some said they never really thought about it."
She said customers waited patiently in line Jan. 30, the Saturday following the article's publication. The story went viral on Facebook the day before, garnering thousands of shares and comments.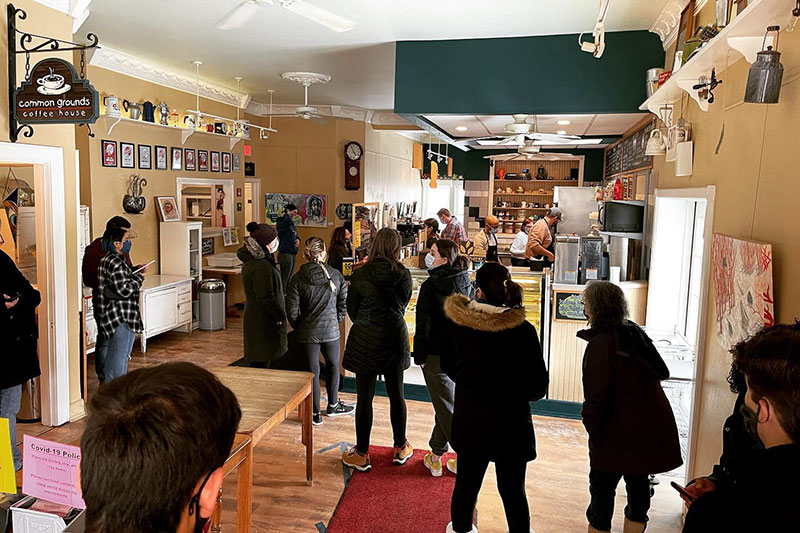 "We tried to work as fast a we could (Saturday)," Duczak said, adding she's thankful for the support. "Customers seemed fine waiting. Very patient."
Mostly, she hopes the attention Common Grounds received benefits all other local businesses.
"People have to keep supporting local businesses – all of them," she said. "We're all struggling."