Beware of screens, they said. Downloads will replace check-outs, they cautioned. Page-turning will give way to swipes, they warned.
They were wrong.
As it turns out, technology is the hero in the Legend of How the Library Survived the Pandemic. Online resources kept Kenosha reading when the library suddenly needed a new way to reach all readers.
Kenosha Public Library garnered top honors from the Wisconsin Library Association last fall for efforts to connect with the community even when the doors were closed. That meant plugging in and logging on, said Robert Nunez, Division Head of Support Services at KPL.
The switch to virtual services resulted in increased usage of eBooks, eAudiobooks, and eMagazines, Nunez said. KPL was ready for the surge thanks to materials provided by the Wisconsin Digital Library (mykpl.info/overdrive) and Hoopla (mykpl.info/hoopla).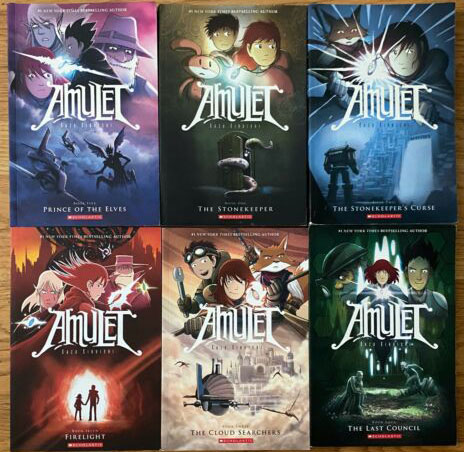 Library programming, a key to KPL's community connection, followed suit out of necessity. The switch from in-person to virtual programming has been engaging and well-attended, Nunez said.
"While we do miss being in the same room with our book club attendees, we have had some out-of-state attendance in our virtual clubs," Nunez said, adding that the popular and inclusive virtual events and services are likely to stick around.
"I can see some clubs offering a hybrid model, with some patrons being projected on a screen and others meeting in person," he said. "Of course some of our newer services, such as curbside pickup, the KPL to-go bag of 10 and Kids to Go boxes, will remain."
Whether downloaded on devices or loaded up at curbside, books that generated the most interest in 2020 were "kid stuff." In other words, children's and young adult (YA) titles were easily the most requested books as the pandemic-impacted months stretched on.
"Something we did see at the start of the Safer at Home order was increased circulation of children's books, resulting in empty shelves," Nunez said.
Young readers showed so much enthusiasm for the "Dog Man" and "Amulet" series that those volumes circulated nearly twice as much as James Patterson's "Texas Outlaw," the No. 1 circulating book for adult readers in 2020.
So far in 2021, library users and retail book buyers alike share a penchant for escapism. The library has seen an increase in the popularity of role-playing games like Dungeons and Dragons, as well as a high demand for titles in the mystery and romance genres, Nunez said.
Kenosha Public Library has kept the needs of the community at the top of their priority list, and this year that meant special attention to families and educators facing a need for at-home learning resources. The internet came to the rescue once again, with a variety of ways for Kenoshans to connect with their library.
"To stay in touch with patrons, we have been leveraging our social media presence and our two newsletters," Nunez said.
The KPL Kids Corner (mykpl.info/kidscorner) newsletter is focused towards parents, caregivers, and educators, while the weekly newsletter (mykpl.info/weeklynews) is a general update of events, digital resources, and recommended reads.
"Patrons can always provide us with feedback on social media as well as share their library stories by visiting mykpl.info/share, Nunez said. "Our librarians are always happy to help patrons figure out what to read next."
To contact the library, email ask@mykpl.info or call at 262-564-6100.