On this date (Feb. 5) in 2000, Kenosha's Jenny Knight doled out a career-best 14 assists as the University of Louisville women's basketball team defeated North Carolina-Charlotte 70-63 in Charlotte, N.C.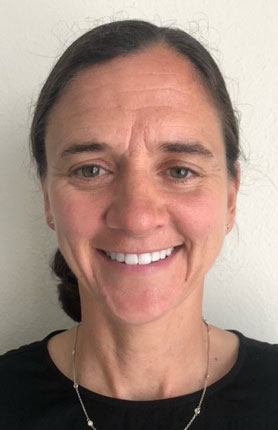 The assist total was a Conference USA record at the time and still ranks tied for second in the league, which Louisville was a member from its founding from 1995-96 to 2004-05.
The output was the second-highest in Louisville history behind Jackie Spencer's 16 vs. Indiana State on Dec. 22, 1985. Patrika Barlow equaled the mark on Nov. 10, 2007 vs. Ball State. Knight is currently tied for third on the Louisville list.
Knight's performance at Halton Arena helped the Cardinals to their 12th consecutive win over Charlotte and improved Louisville to 14-7 and 7-3 conference.
That game was part of a decorated career for Knight at Louisville where she was a four-year letterwinner at point guard from 1996 to 2000. The St. Joseph graduate helped the Cardinals advance to three NCAA Tournaments. She finished her career second in Louisville history with 543 assists.
Knight returned to her hometown as an assistant women's basketball coach at UW-Parkside in 2001-02. Coaching under her married name, Knight-Kenesie became the head coach in 2002 and went 195-125 in 11 seasons. She guided the once-moribund program to its first five NCAA Tournament appearances and her 2011 and 2012 teams advanced to the "Sweet 16."
Note: Direct suggestions, comments, and questions about this feature to dmarran359@aol.com