Joya Zamora Santarelli is a ray of light in troubling times.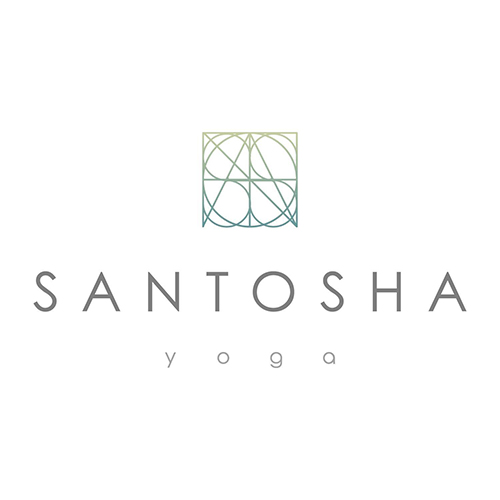 As thousands of locals face depression, loneliness and anxiety from the COVID-19 pandemic and historic civil unrest, Santarelli hopes some turn to yoga as a healthy form of relief.
"People need yoga so badly, and they need it now more than ever," Santarelli said.
Santarelli recently opened Santosha Yoga at 11878 25th Court in Pleasant Prairie to help others find inner peace and physical strength.
"The beauty of yoga is that it can be done at any age and any body type," Santarelli said. "I think it was so helpful this year for so many people because not only does it work on your physical strength, but so much mentally goes into yoga practice."
Santarelli said the practice helps folks become "more grounded."
"It helps them step out of their comfort zones and work on their self-love and self-care for an hour or so while on their mats," she said.
Santarelli never expected to open a studio during a global pandemic.
"I became certified to be a yoga instructor at the end of February 2020. This all happened very quickly," she said. "I was not anticipating opening my own studio, but once I started teaching in town people were just eating it up in the sense that they were getting so much out of it.
"They wanted more, wanted more. So, I transitioned to opening a studio in my backyard. We practiced in my yard for the entire summer until the middle of October."
Throughout the winter, Santarelli conducts classes in her home gym. She takes precautions to protect her students from coronavirus.
"We installed this state-of-the-art air filtration system in our home that circulates the air at an unbelievable rate of speed," she said.
Masks are also required.
She hopes yoga deters people facing hardship from smoking or excessive drinking.
"I think you'd be hard pressed to find someone who hasn't been affected by the last year," she said.
"Sometimes we do tend to turn to unhealthy ways to cope. Yoga is something you can learn and truly take with you for the rest of your life. I never anticipated so many young people getting into yoga.
"So many teens and athletes are struggling with anxiety and depression because their whole routine has fallen away. While kids are resilient, they're still affected by it. So many have turned to yoga and fallen in love with the practice and the way it makes them feel."
Santarelli, a former attorney and Miss Kenosha, said she also never expected to become a yoga instructor. That changed 10 years ago after she was diagnosed with multiple sclerosis.
"I asked my neurologist – this world renowned guru of MS – I asked him 'What can I do to beat this? I don't want to be in a wheelchair, I want to be able to walk my sons down the aisle at their weddings,'" she recalled. "He looked at me and had one word. Yoga."
Santarelli immediately enrolled in her first yoga class and fell in love with it.
"It's easy on your body, your joints," she said. "I'm in the best shape of my life mentally and physically. I owe it to all of my yoga practice. I finally decided to teach and bring this to other people, so I went to school to become a yoga teacher. Now I'm living my best life. I used to practice law, but now I'm in a career I really love."
Santarelli said no one should feel nervous or fear judgement before their first yoga class.
"When I first started teaching here, I would say the majority of people that came to my classes had never practiced yoga before or had very minimal experience. But they worked on it and progressed over time," she said.
"You've got to have the confidence to step out of your comfort zone and try something new. What's the worst that can happen? Nothing. If you do end up coming to Santosha Yoga, this community is so supportive, understanding and non-judgemental. We truly are like a family."
Because of her success, she hopes to move into a larger commercial space in the coming months.
"I hope to be up and running with a fully infrared-heated yoga studio this spring," she said. "That's what's in the works. I can fit more students and have infrared heating, which is awesome."
Yoga is a form of mind-body fitness that involves a combination of muscular activity and internally directed mindful focus on one's self, according to a 2011 review published in the International Journal of Yoga. The practice dates back thousands of years.
According to the 2011 review, yoga can help reduce anxiety, stress and depression.
"In addition to the effects of yoga on mood disorders and stress reduction, yogic practices are shown to improve cardiorespiratory performance, psychological profile, and plasma melatonin levels and also significantly reduced systolic blood pressure, diastolic blood pressure, mean arterial pressure, and orthostatic tolerance," according to researcher Catherine Woodyard.
"Furthermore, yoga helps to improve the cardiovascular efficiency and homeostatic control of the body and results in improvements in autonomic balance, respiratory performance, and overall well-being."
Here's the link https://www.ncbi.nlm.nih.gov/pmc/articles/PMC3193654/