Love old books but already have too many?
Love live music and definitely haven't heard enough?
Musician Ben Mulwana's Virtual Show and Vintage Book Buy, in partnership with Blue House Books, checks both those boxes and more. Set for 5:30 p.m. Wednesday, the show will be live streamed from Blue House, and available on Facebook Live.
Mulwana, a local artist with both a national reputation and local following, certainly has missed his audiences. This time, in an unusual twist on his live show, instead of playing amongst fans Mulwana will be surrounded by books.
Not just any books, however. For months Mulwana has been accruing vintage volumes for a yet-to-be-announced project. He hopes Wednesday's show will bring in a new crop, or more accurately, an old one.
"I've been working on a new project these past few months, and it's almost ready to tell (everyone) about," Mulwana said when he announced the event. "But first I need books, a lot of books."
That's where Blue House owner Sam Jacquest and a bit of kismet come in.
Jacquest received a huge donation of vintage books when the mother of a local resident passed away, and while the bookstore proprietor was grateful for the generosity, she was overwhelmed by the sheer volume.
"There were dozens and dozens of boxes," Jacquest recalled. "There were too many to just sell or use as decor, and I wasn't sure what to do."
Being a true book lover, she didn't want the vintage treasures to languish in storage. When she learned that Mulwana was on a quest for vintage volumes, the idea for the live-stream show came together. It didn't hurt that she was missing putting on events as much as Mulwana was missing performing.
"The timing worked out perfectly," she said.
The books are part of what is billed as a "Super Secret" project. Nary a clue has been revealed, but the number of books required indicates that Mulwana's endeavor involves more than a quaint shelf or retro lending library.
While there is no charge for viewing the concert, even virtual musicians count on a tip jar. This time, instead of tossing a bill into the bucket, organizers are hoping concert viewers donate by buying a $10 book online during the show. The purchase goes directly to Mulwana, and does not need to be picked up.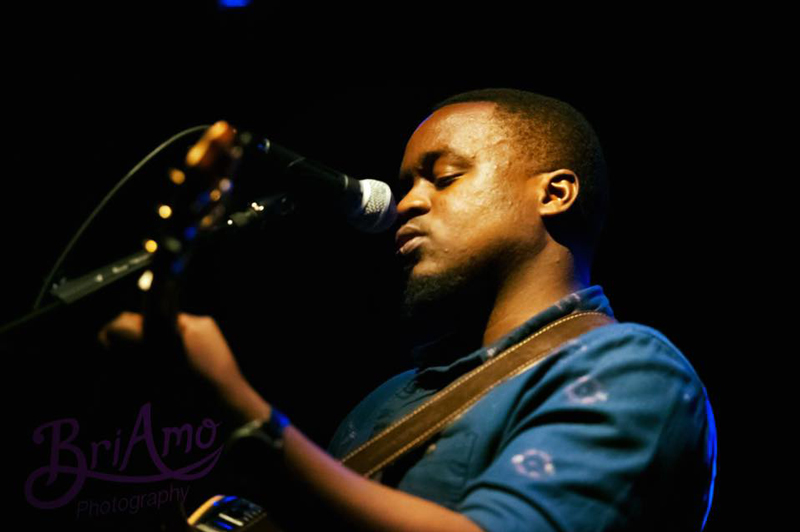 "If during a normal show, you would toss a couple bucks in my guitar case as a tip, I'm asking you to save your tip and instead shop at Blue House," Mulwana said in his promo for the event.
"Sam has a cool stash of vintage books that I would love. Buy a book for you, buy a book for me, and help support a small, locally-owned business."
Donors don't have to join Wednesday's Facebook Live event to get involved in the soon-to-be-revealed project. A "Books for Ben" link is planned for the Blue House website. A selection of vintage tomes specifically designated for Mulwana is available in the store as well.
While Mulwana's live performances have been slowed by the pandemic, his creativity seems to have accelerated. In addition to the vintage book adventure, Mulwana recently released a single "Lies of the Devil," available on all streaming platforms. Known for telling stories through his soulful lyrics, Mulwana released his debut EP, Wano Naawe, in summer 2019, and anticipates unveiling his followup in June.
Viewers who join the livestream early can catch Koerri Elijah's live podcast interview with Mulwana, beginning at 5 p.m.