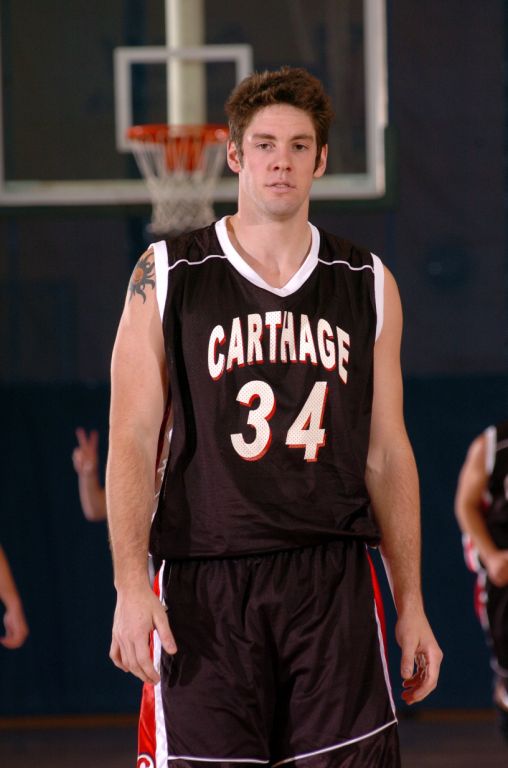 On this date (Jan. 4) in 2006, the Carthage men's basketball team outlasted Grinnell 135-123 in what was the highest-scoring game in Kenosha County history at the time.
Coach Bosko Djurickovic's Red Men had no problem adapting to Grinnell's fast-paced style which made the Iowa school the nation's highest scoring program at any level year after year.
Facing the Pioneers for the first time, host Carthage set school records with 135 points, 258 total points, 55 field goals and 40 assists while Grinnell's 61 3-point attempts were a Red Men opponents record.
With the visitors were jacking up 3s at a record rate, the home team had absolutely no interest in the long-range bomb. Amazingly, Carthage did not loft one 3-pointer among its 88 attempts.
As a result, the Red Men shot a searing 65 percent in taking a 63-57 lead at halftime. There was not much of a letdown in the second half as Carthage shot 60 percent and led by as many as 17 in the final 20 minutes.
Grinnell's "system" calls for frequent substitutions to keep up with the frenetic pace of the 40-minute "run-and-gun" style.
Carthage used 12 players (11 scored) while Grinnell utilized 14 (11 scored). No Grinnell player was on the floor for more than 21 minutes while Tremper graduate Kyle Jeffrey topped Carthage with 29 minutes.
Carthage's Brian Schlemm reveled in this format, recording game-highs with 32 points and 15 rebounds. The junior from Libertyville, Ill., was 13-of-25 from the field and 6-of-8 from the free throw line with six assists, one block and two steals in just 24 minutes.
Red Men joining Schlemm in double figures were Jeffery (24 points), Mark Morrison (24), Chris Lee (16), Billy Jacklin (12) and Keena Johnson (10).
Note: This game stood as the highest-scoring affair in Carthage and county history until the Red Men and Greenville combined for 259 points in a 133-126 Carthage win on Nov. 16, 2019.