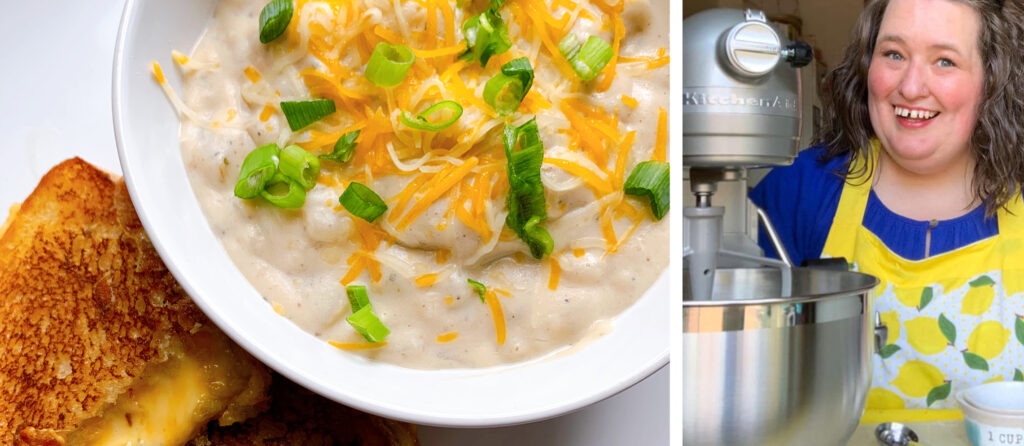 Foodie Favorite: Loaded Baked Potato Soup
Ingredients:
11 oz pack potato soup mix (Bear Creek brand or similar)
4-5 medium yellow potatoes
4 cups chicken broth (32 oz box)
1 small sweet Vidalia onion
2-3 cloves crushed garlic
1 tsp black pepper
Toppings (optional):
Shredded cheddar cheese
Shredded fresh parmesan cheese
Scallions
Crumbled bacon (3-4 strips of bacon)
Sour cream
Steamed broccoli florets
Instructions:
Add 4 cups of water and 4 cups of chicken broth to your soup pot. Whisk in the potato soup mix. Add the diced potatoes, diced onion, crushed garlic and black pepper. Mix well and bring to a boil, being sure to stir every minute or two to keep it from burning. Once warm, serve immediately with toppings of choice. Add a side of toasted sourdough for dipping. Enjoy!