The chaos of 2020 isn't stopping the owners of one Uptown business from moving forward.
Tricia Betancourt and Elizabeth "Boda" Martin, owners of Faded Barbershop for Men, 2227 63rd St., are working to provide local men much-needed haircuts and shaves amidst the COVID-19 pandemic.
Betancourt, 33, said the duo moved to the neighborhood in 2018.
She said the COVID-19 pandemic has been especially trying because of the nature of their work.
"I think at this point we're all kind of over it," she said. "Customers are over it. So, it's a little harder to convince people to be better safe than sorry. That's how we've been rolling since we were able to open back up."
The barbershop closed for two months earlier this year to help curb the coronavirus spread.
Although many are sick and tired of the pandemic, Faded takes precautions to guarantee client safety. It's stocked with hand sanitizer and masks are strongly encouraged. If either owner gets sick, they are more than willing to close back down for two weeks.
"We are up close and personal with people," Betancourt said about how intimate a haircut can be, adding they have customers from six-months old to 95.
"Whether it be mask demands or keeping our waiting room not as busy. … Better safe than sorry," she said.
Some of their regulars are more than happy to abide by their rules.
"We have a very loyal clientele and they're happy to do whatever they have to do in all honesty to keep us running,"

Tricia Betancourt, co-owner of Faded Barbershop for Men
"We have a very loyal clientele and they're happy to do whatever they have to do in all honesty to keep us running," she said. "It's not even about the haircut at this point."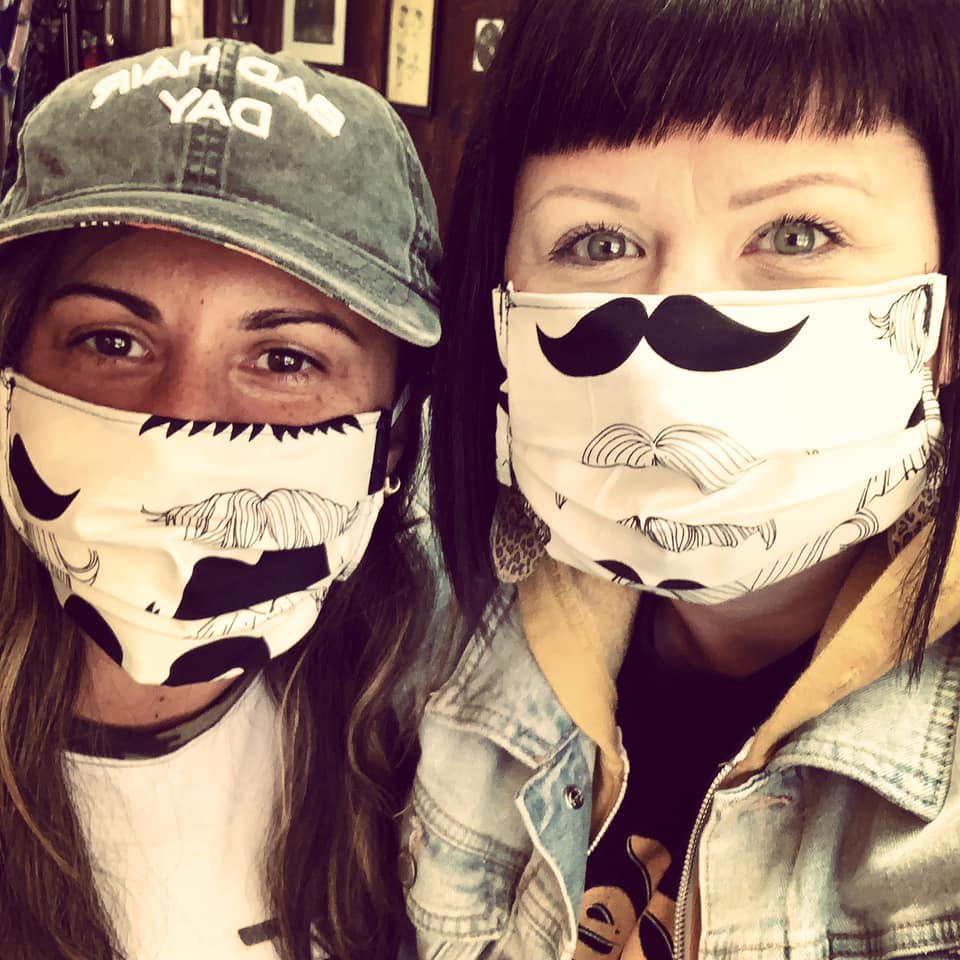 Martin, 32, said she hopes 2021 is better, but doesn't expect the situation to improve overnight.
"I don't think it's just going away because it's 2021," she said.
During the summer's historic unrest and destruction following the controversial police-involved shooting of Jacob Blake, Betancourt said their barbershop closed for a few days but was not damaged.
"We weren't damaged at all, but we were shut down for a few days because of all the fires in the area," Betancourt said. "We do work nights as well, so curfew kind of took us down a little bit. … It was everywhere around us. Front, back, side — everything around burned down. We got really lucky."
Betancourt said they've saved plywood boards in case they're needed again in the coming weeks or months.
Still, Betancourt said she hopes folks aren't afraid to come to the area.
"The community and business owners and residents all came together. It was a beautiful thing down here with all the volunteers and everybody working to board up and lighten up the area with paintings," she said.
And she hopes area residents don't forget about Uptown.
"There are great businesses over here," Betancourt said, adding this is the most difficult year she's faced. "Downtown is beautiful. We need a downtown. … But it can't be the only focus. There's more to the town than just downtown."
At nearby Chasers Lounge, 6313 24th Ave., owner Dan Creamer said he's committed to staying open as long as possible.
"I have no choice," he said, adding he's grateful his regulars are helping to keep the bar afloat. "I thank the Lord that I own another business that I can survive off of. Otherwise, I'd be in here bartending everyday myself. I'd be doing it all myself. I wouldn't be able to afford to pay anyone."
Creamer, who said he's owned and operated the bar for 18 years, said other area establishments have closed in recent months.
He hopes city officials spur development in the area.
"Build up the area," he said. "Everybody forgets about Uptown."