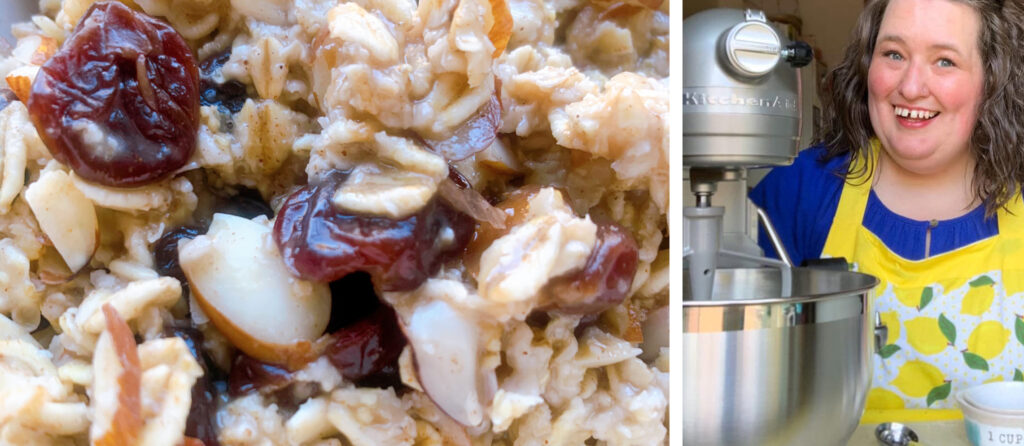 Foodie Favorite: Cherry Almond Oatmeal
Ingredients:
1/2 cup old fashioned oats
1 tbsp brown sugar
1/2 tsp cinnamon
1/4 cup dried cherries
1/2 cup slivered almonds
1/4 tsp almond extract
3/4 cup boiling water
Instructions:
Add all ingredients to your bowl, mixing well. Cover with a salad plate and let sit for 10 minutes. Enjoy!
Note:
Recipe can easily be doubled or tripled to make more than one serving.