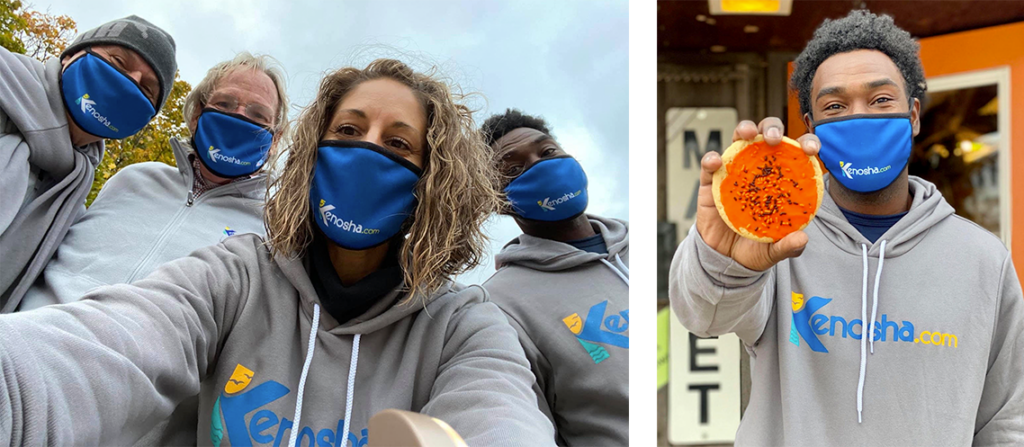 For three hours Friday, the local media platform offered free admission to Jerry Smith Produce & Pumpkin Farm, 7150 18th St., offering locals an opportunity to celebrate the Halloween season in a safe and spooky environment. The first 100 people who "liked" Kenosha.com on Facebook got in free of charge.
Attendees got the chance to tour the farm and pose with their iconic pumpkins. They also got the chance to chat with Koerri Elijah, the man who provided harrowing on-the-ground live coverage of this summer's historic downtown unrest.
Jerry Smith's owner Amy Smith said she's excited a locally-owned platform is covering the community's finest folks and achievements.
"I think it's great. I think it's really nice. I think there's a lot of traffic being driven to it. It's nice to see local kids of Kenosha, now adult-age, taking jobs and being interviewed by Kenosha.com," Smith said.
Smith said the farm offers an escape from the stresses of 2020 — especially COVID-19.
"It's been really good here," she said. "We're outside. Ninety-nine percent of our business is outside so kids can play, get fresh air, walk through the corn maze."
Smith said she was especially excited to have Elijah there.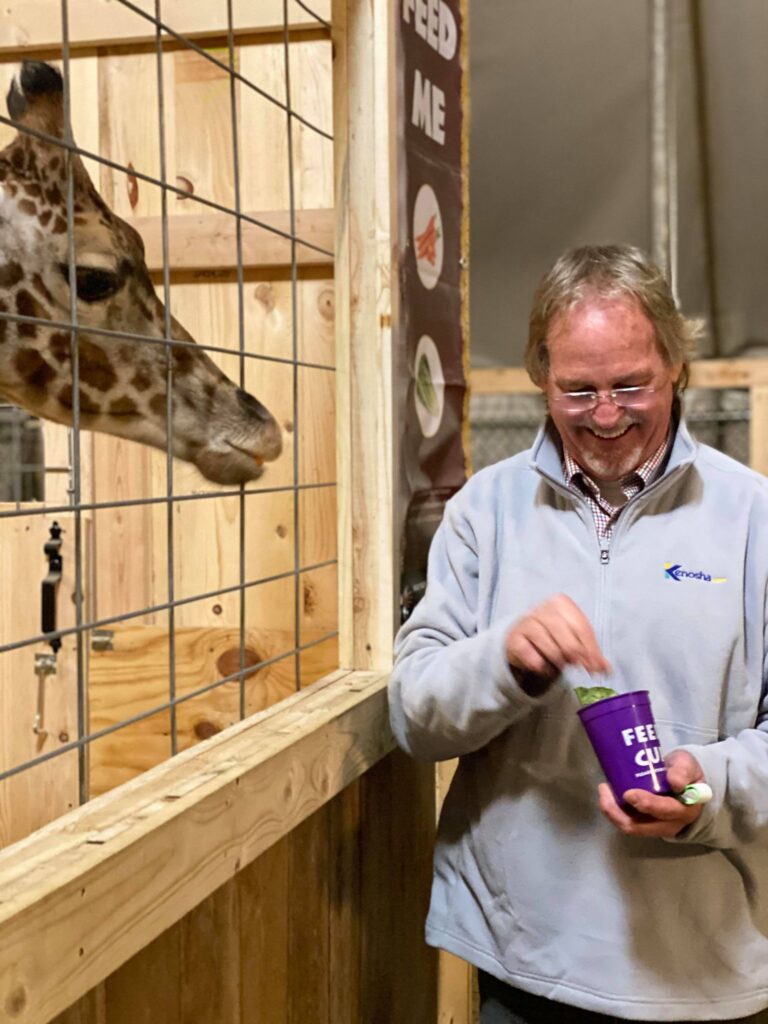 "He was right there," she said, referring to Elijah's live Facebook feed that provided insight into the "devastation" downtown.
"You were right there with him," she said.
For his part, Elijah said he's more than happy to meet his fans. He said the past few months have been "crazy in a good way" for him.
"It's a lot of positive energy," he said. "People say 'keep going.'"
Jim Gourley, founder of Kenosha.com, said he was pleased with the turnout.
"I guess it shows the hearty people of this area will do anything to have fun," he said. " Time to bundle up and go out to enjoy yourselves. So many people want to leave the house with their children and the turnout shows the inclement weather won't deter them."
Gourley said Kenosha.com will sponsor similar events in the coming months and years.
"Jerry Smith's Farm was our first event with many more to follow. We realize that there are challenges for gatherings but our team has the experience and excitement for Kenosha that no challenge is too great. Stay tuned, as much more is on its way," he said.
Lori Markowski, of Gurnee, Ill., said she's grateful for the opportunity to celebrate the season in such a safe environment. She brought her niece and nephew to the farm.
"The kids don't have anything to do now unless we got to a park with no other kids there," she said. "To get outside and do this is good for the kids. I enjoy it. … It's very helpful that it's outside."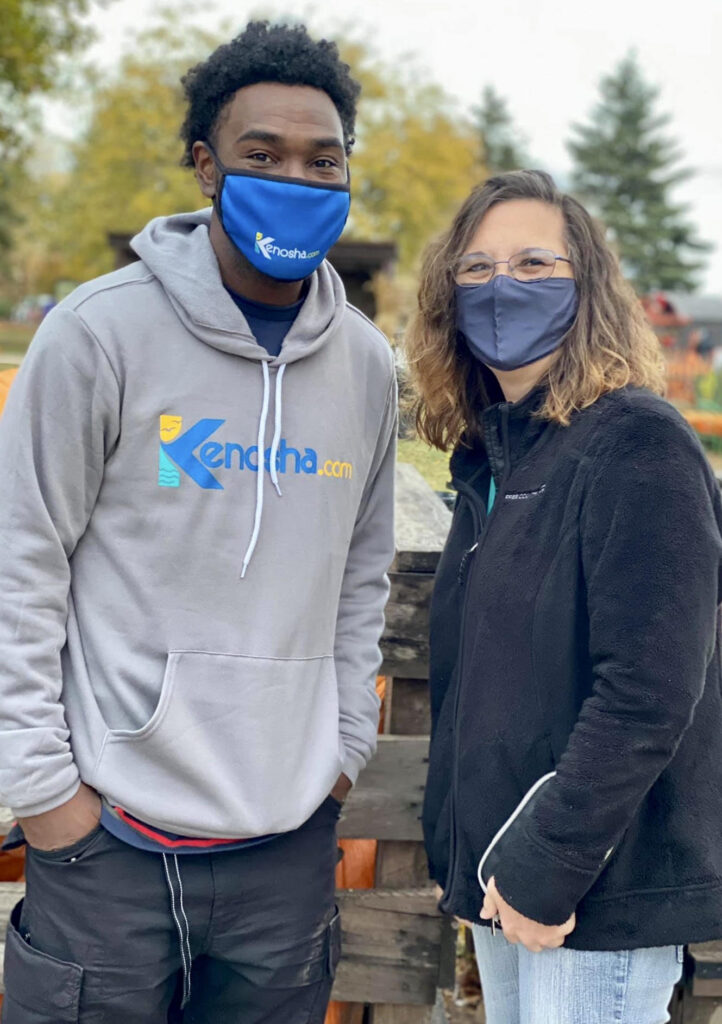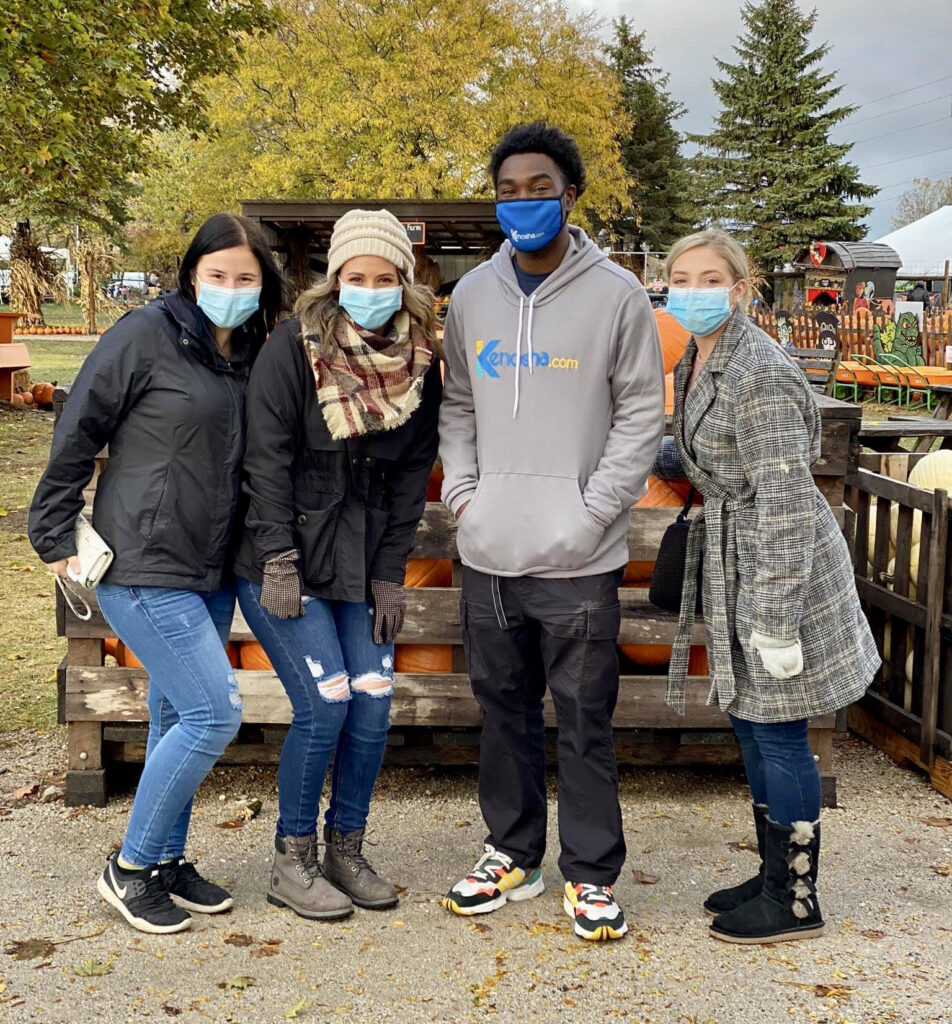 "Time to bundle up and go out to enjoy yourselves. So many people want to leave the house with their children and the turnout shows the inclement weather won't deter them."

Jim Gourley, Founder of Kenosha.com