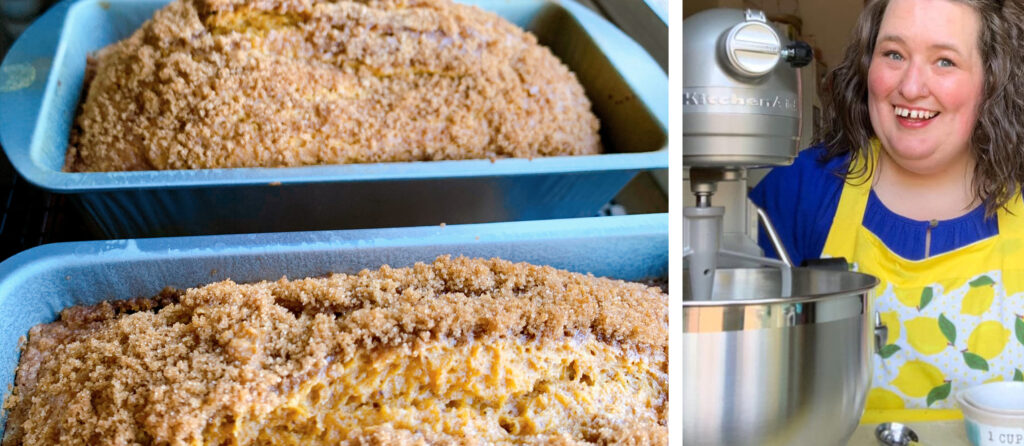 Foodie Favorite: Pumpkin Bread
Ingredients:
2 1/2 cup flour
1 cup sugar
3 1/2 tsp baking powder
1 tsp salt
3 Tbsp vegetable oil
3/4 cup milk
1 egg
1 15 oz can pumpkin
1 tsp cinnamon
1 tsp nutmeg
1/2 tsp ground cloves
Toppings:
1/2 cup brown sugar
1 tsp cinnamon
Instructions:
Heat oven to 350F. Grease and flour 2 loaf pans. Put all ingredients in a bowl and mix together. Pour dough into prepared loaf pans. Mix the brown sugar and cinnamon together. Using a fork, sprinkle brown sugar and cinnamon generously over the top of the loaves. Bake for 55-65 minutes, until a toothpick inserted comes out clean.
Notes:
This recipe can easily be halved to make one loaf, or doubled to make four.