I'm a foodie.
I learned to cook at an early age, but not by choice. In the late 1960s, my mother went off to the University of Oxford in England for the summer.
Since neither of my brothers nor my father could boil water, I was drafted to cook for the summer. I did alright, and I learned a lot about buying food, organizing a kitchen and timing a meal correctly.
All of which served me well in the late 1970s when I began a 10-year career in restaurant kitchens stretching from Ann Arbor, Mich., to Chicago and back to my hometown of Kalamazoo, Mich.
These days, I'm more of a private chef for my wife and my eight-year-old beagle. My wife has pretty discerning taste buds. My dog is not particularly choosy, as long as meat, cheese or bread is involved.
I cook dinner almost every night. We used to enjoy restaurants, and we will again someday, particularly hole-in-the-wall kinds of places like The Depot in Caledonia.
I'm retired, and my wife has been working from home since March 2020. We're pretty much self-quarantined. My only trips out usually involve food shopping, since I don't use very many frozen ingredients and almost no prepared food.
There are elements of food shopping that I love and places that I hate. In the summer, I'm lucky enough to live in between the two downtown farmer's markets. With those two markets, I'm pretty much only in it for the produce, and the array of what's available these days is pretty amazing.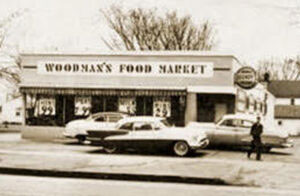 Regular grocery stores, however, depress me. Low-to-medium quality products at sometimes-ridiculous prices usually send me screaming for the exit and wishing we had a Mariano's nearby.
There is an exception or two to my distaste for brick-and-mortar food shopping.
Meijer is OK, especially their produce, but Woodman's Market, 7145 120th Ave., is almost like a museum to me. I actually like going into the store, and I sometimes enjoy just wandering up and down the aisles.
As you'll read below, Woodman's loves and supports Wisconsin products. Evidence of that support is everywhere around the store.
Woodman's actually dates to a 1919 produce stand in Janesville. Since then, it's grown into a $2 billion company with locations throughout Wisconsin and northern Illinois. It's partially owned by its employees through a stock trust, and in 1975 became the first grocery store in Wisconsin to use Universal Product Code (UPC) scanners.
The Kenosha location opened in 1997. At the time, it was the largest grocery store in the United States. Woodman's currently has 18 stores spanning from northern Wisconsin to the greater-Chicago area.
Today's stores average 230,000 square feet. So, grab a cart, and I'll give you (at least) 15 reasons why foodies (and imbibers) love this place.
Produce
So, not everything here is perfect. The boxed lettuce selection is poor and usually tired-looking. If you're buying it in plastic shells, it looks pretty good. Other than that, it's hard to find fault with Woodman's produce.
It's a lot easier to manage a produce department when you turn over product as fast as they do. Everything looks appealing, and I'm always impressed with the range of what's available and the price point. Since my cooking background is French, I know I can always find shallots, as well as several types of garlic.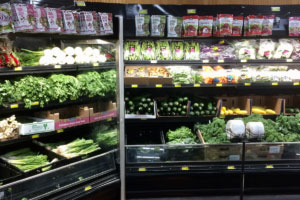 There's a great selection of Asian fruits and vegetables, always an excellent array of mushrooms, lots of Mexican hot peppers and plenty of fresh herbs, the latter at better prices than any competitor.
Here's a random list of unusual produce items that the store carries: Belgian endive, radicchio, celery root, fennel, rapini, sugar cane, cactus leaves, Thai eggplant, star fruit, prickly pears, passion fruit and yucca.
There's also a very large selection of organic produce. In the winter, it's my go-to source of Texas red grapefruit, which are so good that President Lyndon B. Johnson had them flown from Texas to the White House.
Meat
There's nothing unusual about the fresh meat at Woodman's, but where they shine is bacon, sausage and specialty items.
First of all, they carry Nueske's bacon out of Wittenberg, Wis. This is arguably the best bacon in the country and the preferred bacon for any number of top chefs in New York City. It's a little expensive, but it is oh so worth it.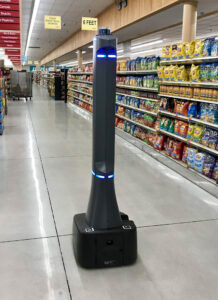 If you want to cut corners a little, they also carry Usinger's bacon and sausage out of Milwaukee. Usinger's bacon is almost as good as Nueske's but not quite. Woodman's also stocks one bacon product that I love from Burgers, a national mail order house out of Missouri, and that's smoked end pieces of bacon, which for cooking is just as good as center cut but at a fraction of the price.
I happen to love duck, and we're lucky to have a regional producer as good as Maple Leaf Farms out of Leesburg, Ind. Woodman's always has frozen Maple Leaf Farms products in stock, including whole ducks at the best price you'll find anywhere, along with an array of butchered duck products like breasts, legs and thighs.
In the same freezer case as the duck pieces, you'll also find a handful of veal and lamb cuts from nationally-known Strauss Brands in Franklin. I've never had their lamb, but Strauss' veal is fantastic and what most high-end restaurants serve, if they serve veal.
Dairy
I don't eat yogurt, but if there's a bigger assortment than what Woodman's has, I haven't seen it.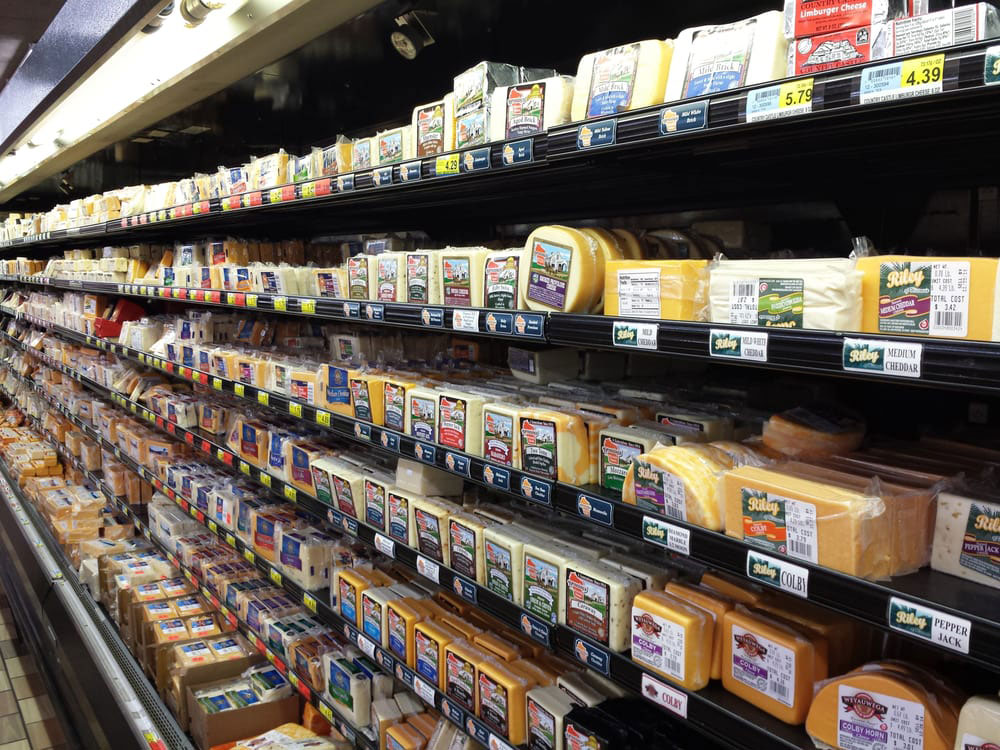 They also have an excellent cheese selection, maybe not as good as Tenuta's at the high end of imported or domestic Italian items, but I can't think of any cheese that I ever look for that I can't find at Woodman's. There's two separate cheese aisles, by the way, one with the European or European-type cheeses.
Next to that is an aisle devoted to Wisconsin products, and that aisle really shines. I'm partial to the aged cheddars. I recommend spending some quality time with the cheese — you won't regret it.
Liquor
The liquor selection is fine, and the wine selection is more than OK, but the craft beer collection is unbelievable. If you live around here and drink a lot of craft beer, you're probably already a regular customer. Craft beer has exploded in recent years, and it's pretty much all for sale at Woodman's.
Illinois readers also already know that Kenosha's Woodman's sells more New Glarus Brewing product than anyplace in the state. Woodman's has cases of the stuff almost reaching the ceiling. Since the brewery doesn't sell their beer in Illinois, you can pretty much count the cars from the Chicago-area heading into the parking lot for the beer section.
Soda
I rarely touch the stuff, but Woodman's has an amazing collection of craft sodas, many from Wisconsin or elsewhere in the Midwest.
Frozen food
Well of course I make my own pizza dough, but I don't think there's a larger collection of frozen pizzas anywhere in the world outside of Woodman's freezer cases. It's awesome, and it goes on forever.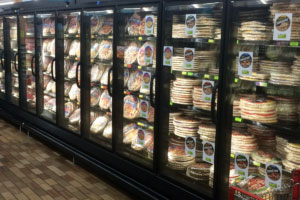 If the store set up NFL Sunday Ticket and a microwave, people would live in that aisle. My favorite frozen pie is Dino's, which I used to get at their restaurant on 16th Street in Racine until they closed in 2013.
If you like pasties, the Cornish meat pies from Michigan's Upper Peninsula, Woodman's is your place for multiple brands and fillings.
Baking supplies
These are dirty words since last March, when everyone started working from home and baking bread. You almost ruined things for those of us who depended on Woodman's for hard-to-find King Arthur flours (or any flour for that matter!).
The supply chain seems to be functioning better of late, but I had to find workaround suppliers on the Internet, just like every other serious baker. When not dealing with a pandemic, Woodman's has the best selection of baking materials around.
BBQ sauces
You won't find a larger array of these items in any other brick-and-mortar store.
Woodman's has barbecue sauces from all over the country, over 40 different kinds. There are so many great ones. I used to have an emotional attachment to Hecky's from Evanston, Ill., but they closed. I do recommend Stubb's from Austin, Texas.
Right next to the barbecue sauce I even found packets of demi-glace. If you cooking French, demi-glace is heavily reduced veal stock used to flavor all those delicious French pan sauces for beef, veal and lamb.
Mustard
Ditto for mustard. I counted over 35 brands, including Koop's from Pleasant Prairie. If you're listening, Koop's, please tell me how to get the last few tablespoons out of your squeeze bottles. It drives me crazy.
Maple syrup
Woodman's stocks over 20 Wisconsin maple syrups in various sizes. I'd recommend one, but they're all really good.
Dried beans
Be advised that Woodman's dried bean collection is split between the regular bean aisle and the Hispanic aisle. Between the two, the store has an outstanding collection, but the pandemic has had an impact on availability.
My favorite hard-to-find dried beans available at Woodman's are Cannellinis, colored lentils and yellow split peas.
Coffee
Besides popular national brands, Woodman's carries roasters such as Peet's, Caribou, Cameron's from Shakopee, Minn. (one of my favorites) and trio of Wisconsin roasters in Berres Brothers from Watertown, Café Fair from Madison and Door County from Sturgeon Bay.
The one Wisconsin roast they should carry but don't is Torke from Sheboygan, which is available at most Piggly Wiggly stores, and brewed at Franks Diner in Kenosha.
Other highly worthwhile aisles
• Three full aisles of dried or canned organic or natural foods
• One entire aisle of Mexican/Hispanic dried or canned foods
• One entire aisle of Asian/Indian dried or canned foods
• One full aisle of pet supplies