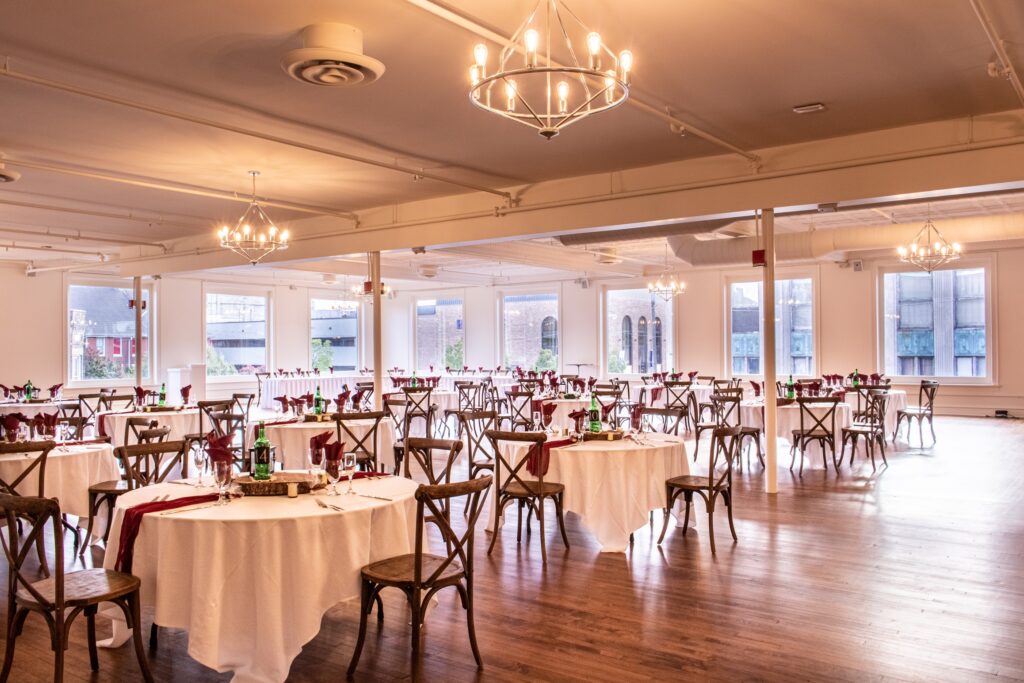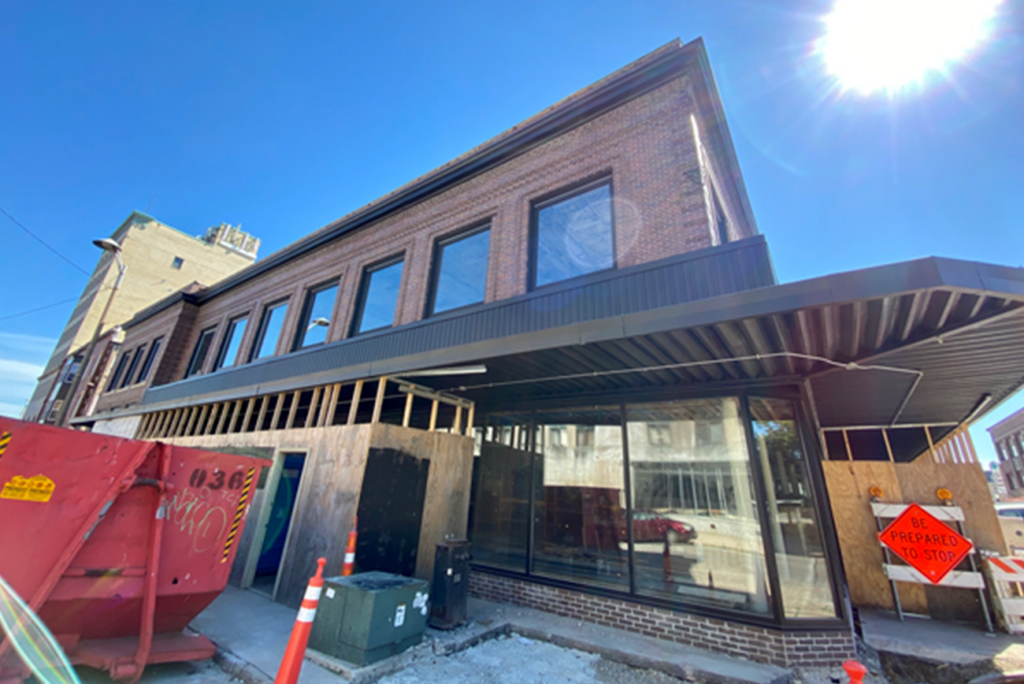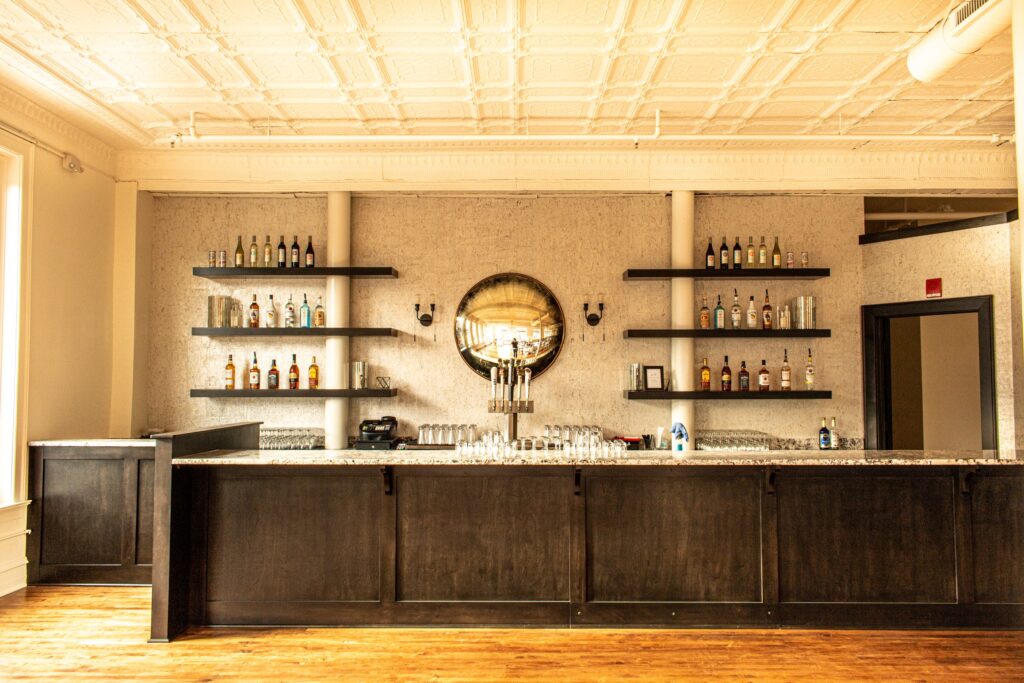 Back to the Future on Old Wisconsin Street
The Barden looks to revitalize downtown Kenosha
"It's very gratifying to take one of these iconic, historic structures that's been dead and buried for 13 years and bring it back to life."

Mike Wimmer, CEO of Witico Development Corporation
For decades, a common complaint among Kenosha residents has been the large number of abandoned buildings in the downtown area.
One of those buildings has come back to life.
The long-empty Barden Building or Barden's Department Store at 622 58th Street (northeast corner of 58th Street and 7th Avenue) has reopened as The Barden.
The Barden Store Company was founded in 1891 by Platteville native and then-Racine resident Hugh E. Barden and his brother-in-law, M.H. McArdle.
The original dry goods store, known as Barden & McArdle, was located in the Kimball Block on Main Street (now Sixth Avenue). In 1896, the partners moved their store to a larger location at what is now 5716 Sixth Avenue, the current home to Something Different.
Barden bought out his partner in 1906 and incorporated as the Barden Store Company the next year.
In 1907, Barden purchased an empty lot at the northeast corner of Wisconsin and Church streets (now 58th Street and Seventh Avenue) and constructed a new two-story building.
Moving a commercial enterprise away from Main Street was a pretty radical idea in 1911. A subsequent rear addition completed in 1910 resulted in a 21,824 square-foot building.
The Barden Store remained in that location until 1985 when it moved slightly west to the Alford Building at 702 58th Street. Following Barden's move, Omega Candle operated at the site before closing in 2006.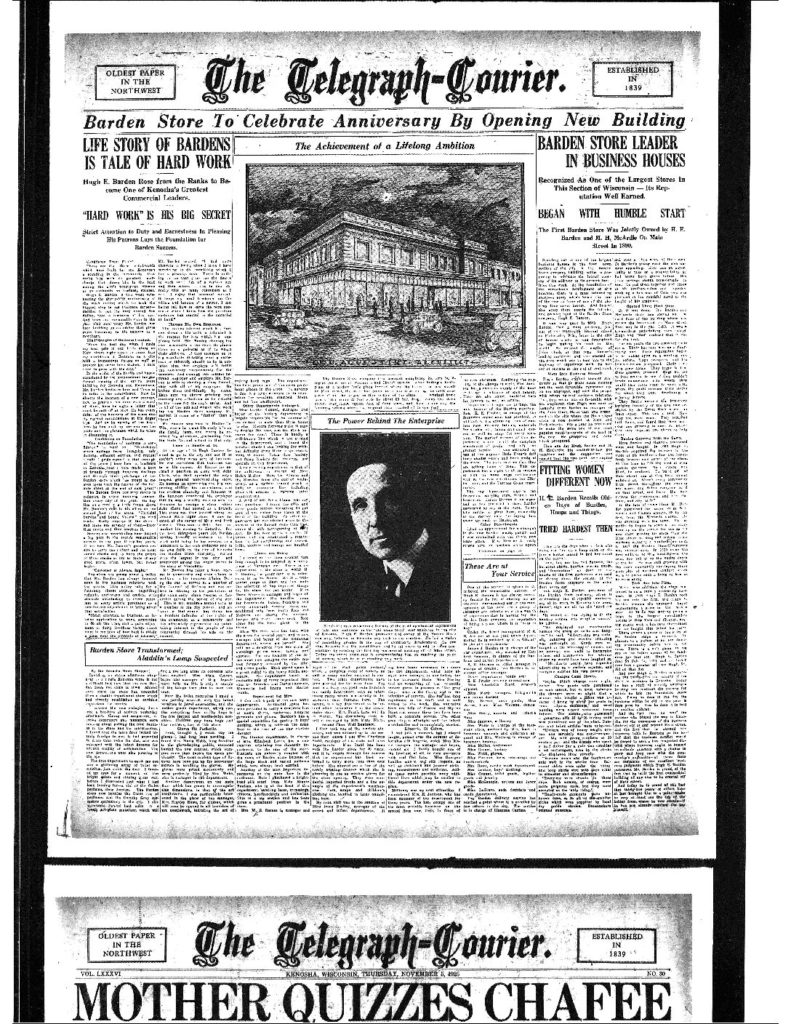 The Barden Building had been empty for the past 13 years.
Kenosha's Witico Development Corporation purchased the building from the City of Kenosha for $1 in January 2019, contingent on a $3.5 million development. The project budget subsequently grew to about $5.5 million due to additional work required for historic preservation, according to Witico Chief Executive Officer Mike Wimmer.
Witico, located at 5732 95th Ave., has been operating as a general contractor and developer for nearly 30 years. The company was founded by brothers Gary and Terry Thomas in Beach Park, Ill.
"It's very gratifying to take one of these iconic, historic structures that's been dead and buried for 13 years and bring it back to life," Wimmer said. "We consider ourselves privileged to have been chosen by the city to be the curator and future custodian of such an iconic and fondly-remembered structure. Our guys on-site have been amazed at all the folks who've dropped by and shared their special Barden memories."
Witico president Terry Thomas added:
"This is our first big historical preservation project. My favorite part of a project like this is to find out what the building was, who the owners were and what transpired within the building over the years, like fires. I need that history as something to grasp onto as we build off of that. It's also part of the synergy that creates enthusiasm among all the people involved, that this isn't just a construction project. We want to bring this building back to something like its original purpose, and we want our project to last another 100 years."
The Barden has two tenants: PUBLIC Craft Brewing Co. and Upper East. The brewery, formerly located at 716 58th Street, just west of the Alford Building, has relocated its pub and brewing facility to the first floor and the basement of The Barden.
Kenosha's Culinary Infusion, a catering and event-planning service, operates Upper East and occupies the entire second floor. This will be the third banquet and event facility for Culinary Infusion, which already owns Circa on Seventh, 4902 Seventh Ave., as well as The Covenant at Murray Mansion, 2219 Washington Ave. in Racine.
A key part of Witico's financing package for The Barden was federal income tax credits for historical preservation. A commercial building is considered "historic" if it is listed in the National Register of Historic Places or if the National Park Service determines that it contributes to the character of a National Register Historic District.
"No matter how much you try and think it through, historical preservation always involves a long series of steps, and you just have to prepare yourself for the unknowns," Thomas said. "All you can do is to try and keep things within budget and move on. For example, we knew that it wasn't uncommon for early-1900s builders to tie together storm sewers with sanitary sewers. We found out early on that our sewers were, in fact, tied together, so we had to correct that, which was a big-dollar item."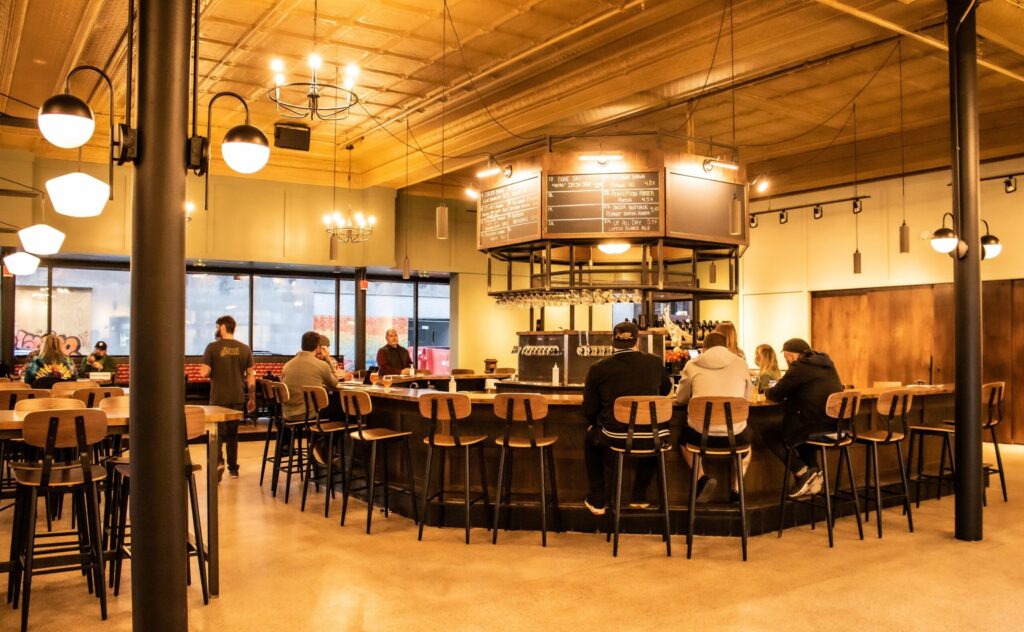 PUBLIC will operate a 15-barrel brewery system with a full kitchen and live entertainment area. The new brewhouse will nearly quadruple PUBLIC's brewing capacity.
"To be able to do something like this in a building with such history and presence is exciting," PUBLIC owner Matt Geary said. "Our goal is to make it a destination for people who come downtown."
"The Barden is such a landmark building in downtown Kenosha that other people haven't been able to do anything with. These old buildings have spawned tons and tons of memories, and they need to be saved. Craft beer is largely about stories, and there are plenty of stories in a building like this. It's an exciting, new thing for us, but at the same time, we're physically preserving history."
Geary, while looking forward to new memories, is also looking back. The south interior wall of the brewhouse was once the north exterior wall, prior to the 1910 rear addition. A door and window have been preserved from that former exterior brick wall.
When Witico dug up the corner of Seventh Avenue and 58th Street to install storm sewer lines, they discovered long-forgotten street trolley tracks within the intersection. Geary managed to save a section of the tracks and some old bricks, and that material was inlaid in the basement floor not far from another nod to more-recent past.
The pub area of the old Public Craft was recreated in the basement with a layout quite similar to what used to be down the street.
"Old PUBLIC Craft is being recreated in the basement of new PUBLIC Craft," Geary said. "It'll be a private-event kind of space, as well as a stop along the brewery tour. A lot of breweries don't get the chance to take an old building like this one and make it part of their history. To have that opportunity is really exciting."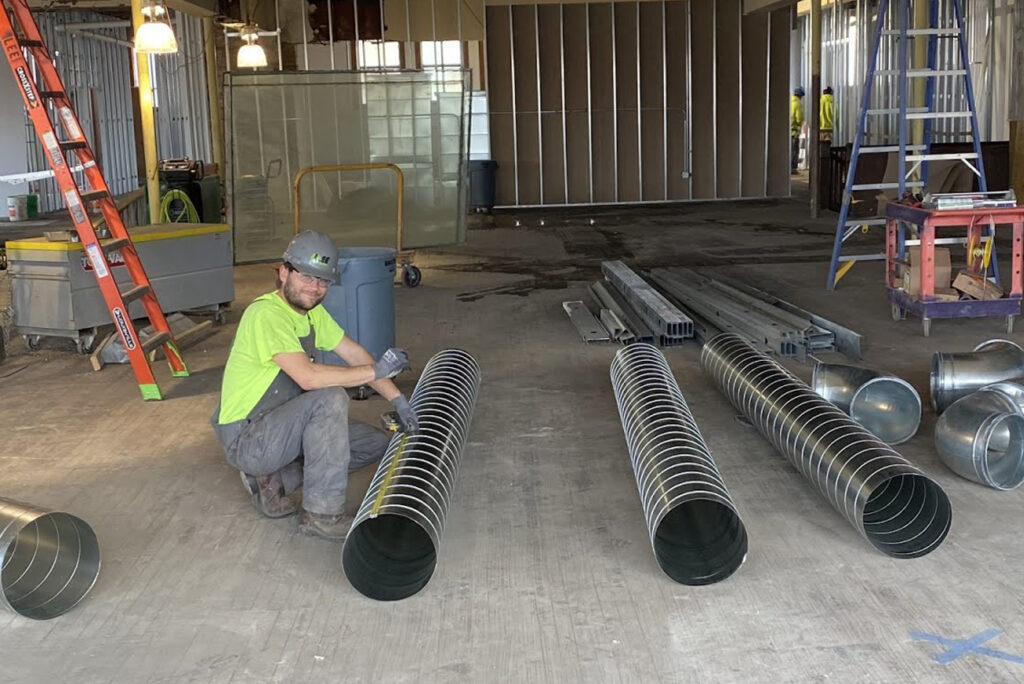 "We chose Lee Mechanical because they offered very competitive plumbing and mechanical pricing, had great references and they're a hometown company."

Terry Thomas, President of Witico Development Corporation
Witico used primarily Kenosha-based contractors for the massive project. Kenosha's Lee Mechanical managed all of the plumbing and mechanical work.
"We chose Lee Mechanical because they offered very competitive plumbing and mechanical pricing, had great references and they're a hometown company," Thomas said. "We've been very impressed with the entire team working with us and appreciate their willingness to jump in."
Upper East, named in reference to its location in the historic downtown area, can accommodate up to 300 guests for weddings, social events and corporate gatherings. The finished space will offer a first-floor suite for the bride and bridesmaids to have hair and makeup done, along with a lounge area and private restroom. An original staircase and tin ceilings on the second floor is reminiscent of the era when the property was originally built.
"We fell in love with the property five years ago," Culinary Infusion President Kathy Meyer said. "We were turning away so many events at The Covenant at Murray Mansion, which is very comparable in size to the new venue. We've had such success with Circa on Seventh, and we felt there was a need (for a third venue)."
"I've lived in Kenosha my whole life and I used to shop at the Barden Store. There's no greater pleasure than being able to bring a beautiful building like this back and letting a new generation see it. To be able to partner with Witico on the Barden Building was just a great opportunity.
"The two things that really attracted us were the upstairs windows and the fact that the space was wide open for our design. The large bride's room on the main floor has a table and benches that Witico built from reclaimed wood beams, and we have a custom bar that was built by a millworker in Racine. Brides and grooms are looking for unique spaces. We love downtown Kenosha, and now we can offer a large catering and event space with those beautiful upstairs windows."
Thomas said he hopes The Barden restoration continues to spur growth in downtown Kenosha.
"I'd like to see this happen up and down the block—there's a lot of really nice buildings in downtown Kenosha," Thomas added. "I don't think it's going to be too long before you see Kenosha as a real destination point."