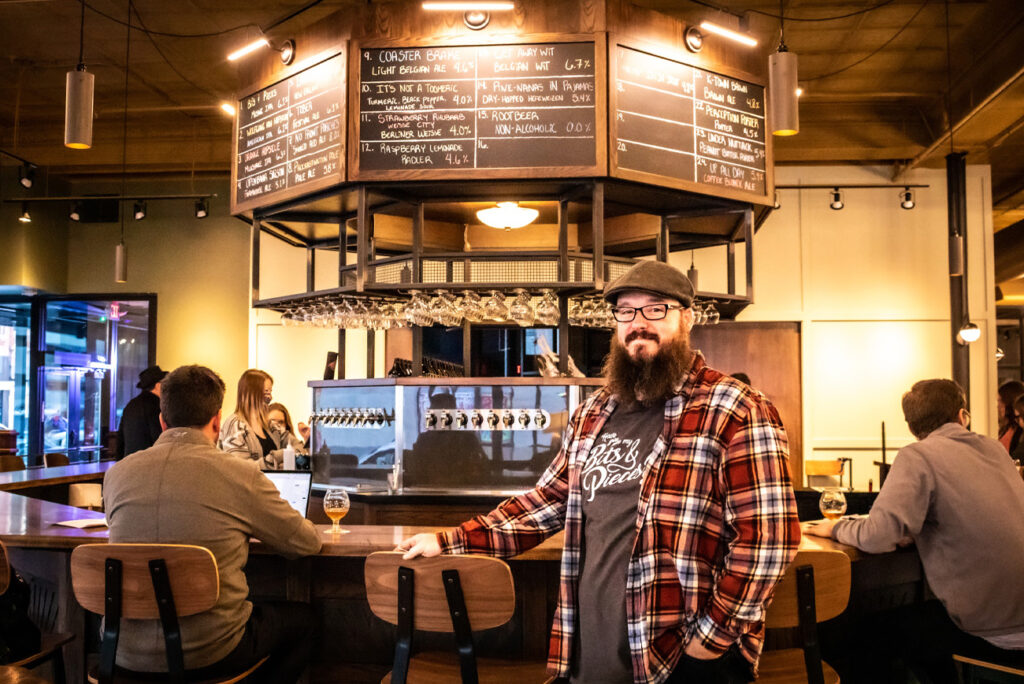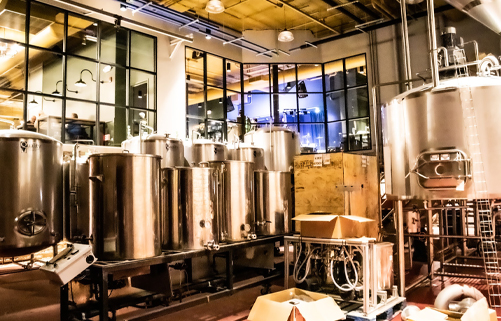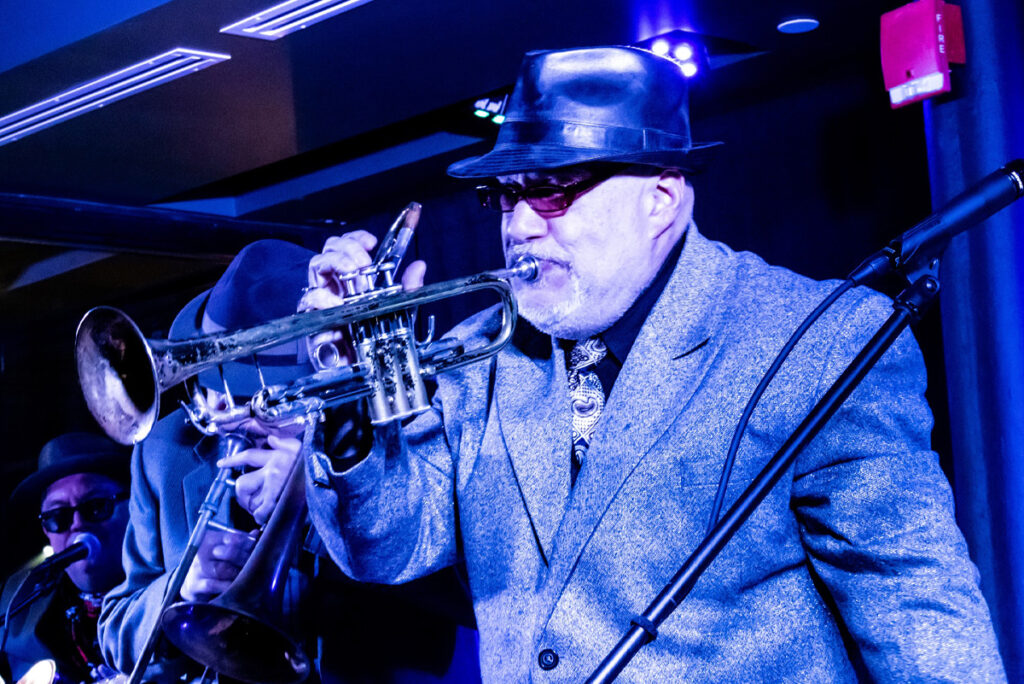 PUBLIC OPENS ITS DOORS AT THE BARDEN
Grand reopening a relief for local brewery
"The new space offers a lot of what we were doing at the old space, but bigger and better."

Matt Geary, Owner, PUBLIC Craft Brewing Co.
KENOSHA — PUBLIC Craft Brewing Co. owner Matt Geary planned an epic celebration — timed perfectly on Cinco de Mayo — to unveil his all-new taco menu, live entertainment stage and shiny, new 15-barrel brewhouse.
As we've come to expect in 2020, things don't always go as planned.
PUBLIC hosted its long-awaited grand reopening last week, offering a sneak peak of the nearly two-year, multi-million dollar restoration project at one of downtown Kenosha's most iconic buildings.
"We hoped we'd be open in May and then COVID hit," Geary said. "It's been stressful. The state of the world makes it more stressful. We wanted to have a big party and blowout and have the place packed for it. Hopefully, we get back to normal soon. I'm not sure anybody knows what normal will look like."
The nearly 22,000-square-foot commercial building — located on the northeast corner of Seventh Avenue and 58th Street — was rebranded as The Barden to preserve the name of the original occupant: Barden's Department Store.
PUBLIC occupies the entire first floor and basement. Located one block east of its old space, PUBLIC added nearly five times the brewing capacity and doubled its tap selection from 12 to 24.
The sprawling brewery features a huge tap room, vintage lounging area, game room, full kitchen, a downstairs private room and a live entertainment stage dubbed "The Platform."
PUBLIC hosted live music seven straight nights for its (socially-distanced) grand reopening, offering short 15-minute sets to showcase the brewery's unique coexistence of live entertainment and casual conversation.
The stage, which overlooks the massive brewing tanks, can be closed off behind sliding panels to preserve the ambiance of a traditional brew pub.
"The new space offers a lot of what we were doing at the old space, but bigger and better," Geary said. "When we had live music (at the old brewery), you couldn't do anything else because the music was right on top of the bar. The stage we have now isn't soundproof, but it keeps it so you can still converse and have a beer together."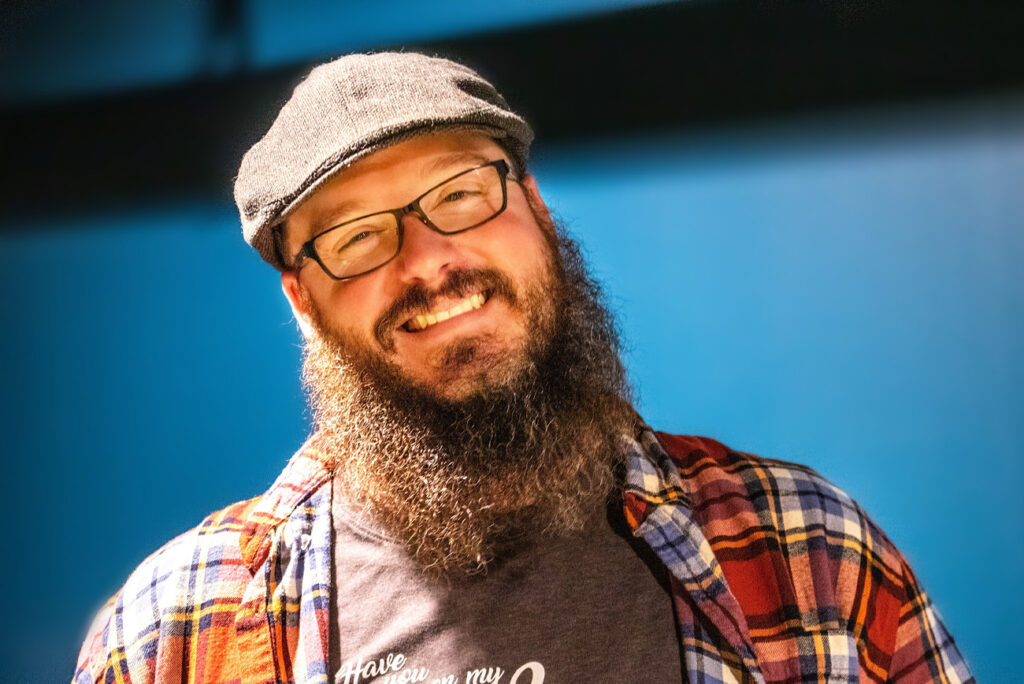 "We worked very hard to live up to the trust the city put in us to deal with such a historic structure."

Mike Wimmer, Chief Executive Officer, Witico
Instead of beer and pretzels, customers can now choose from a variety of tacos, sandwiches, salads, appetizers and desserts. Tacos include a choice of lamb, barramundi, confit mushrooms and carnitas.
Travel downstairs to see the two-story brewing operation and a private party room, which preserves items from the old location and offers historical significance of the $5.5 million restoration project.
In January 2019, the 1911 building was purchased by Witico Development Corp. from the city of Kenosha for $1 with conditions of redevelopment.
"We worked very hard to live up to the trust the city put in us to deal with such a historic structure" said Mike Wimmer, chief executive officer of Witico. "As we did all of the work, it was amazing to us all of the people that would come by and had stories of coming to Barden's when they were kids and buying boy scout uniforms."
The project became far more lengthy and costly than originally anticipated, according to Wimmer.
Workers were forced to cut through the city's old trolley system to separate the sanitary sewer from the storm sewer. As a keepsake, the old trolley tracks line a downstairs hallway near the private party room.
"Once we got going, there were a lot of surprises," Wimmer said. "About $1.5 million in surprises. But we are very pleased with how it all turned out.
"We think it's going to be a landmark destination for people to come and gather. We like the play on the whole New England Public House where people would come and debate and converse and meet and gather at a watering hole. That's kind of how we think of PUBLIC Brewing. We're excited to be here."
The second story of the building is occupied by Upper East, a wedding and banquet hall owned by Culinary Infusion. It is the same company that owns and operates Circa on Seventh, 4902 Seventh Ave.
Upper East hosted its first wedding reception this summer and has several booked this fall.
"It's amazing," Geary said. "It's this big, beautiful open room that allows them to transform it into anything they want. There's beautifully restored wood floors and tons of bright windows."
"We've worked with them for a long time as a beer supplier. Having a wedding venue and a brewery in the same building is a pretty cool pairing."