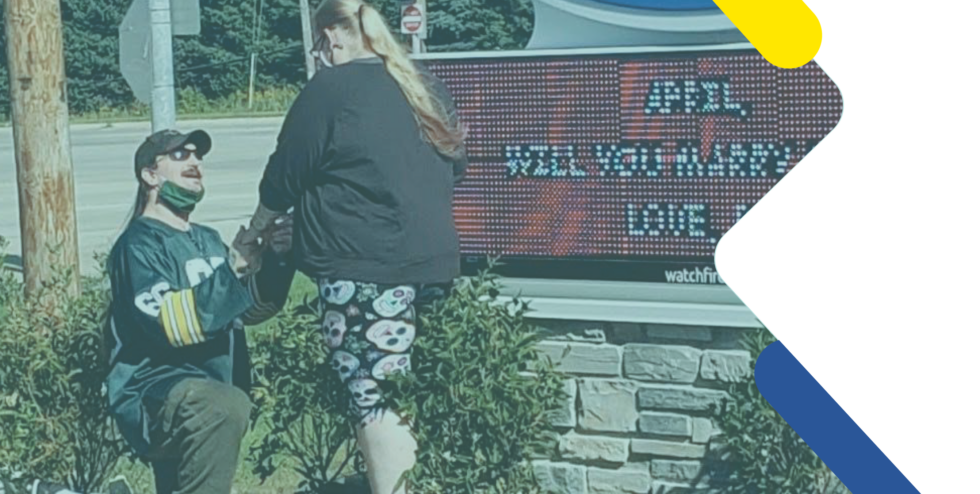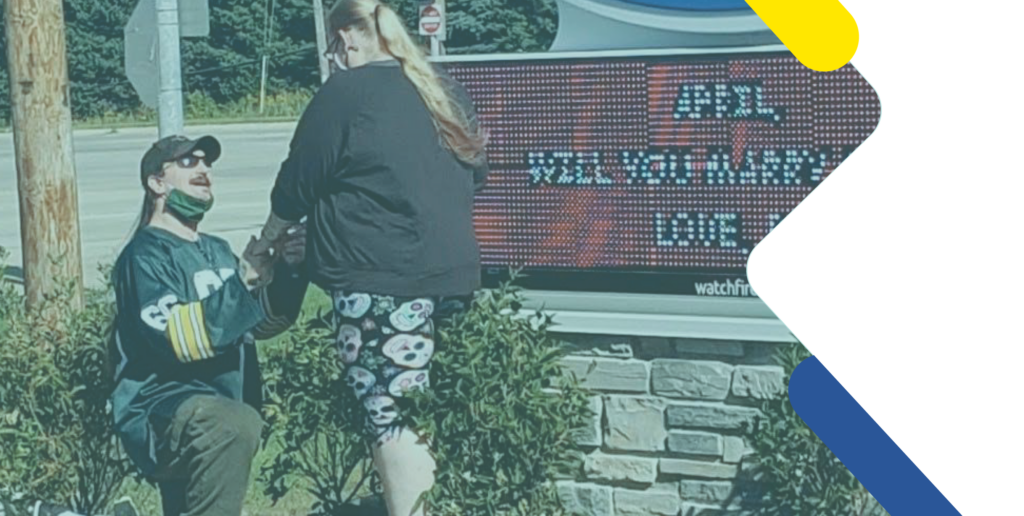 LOVE AT FIRST BITE
Kenosha.com Social Media Post Tops One Million Views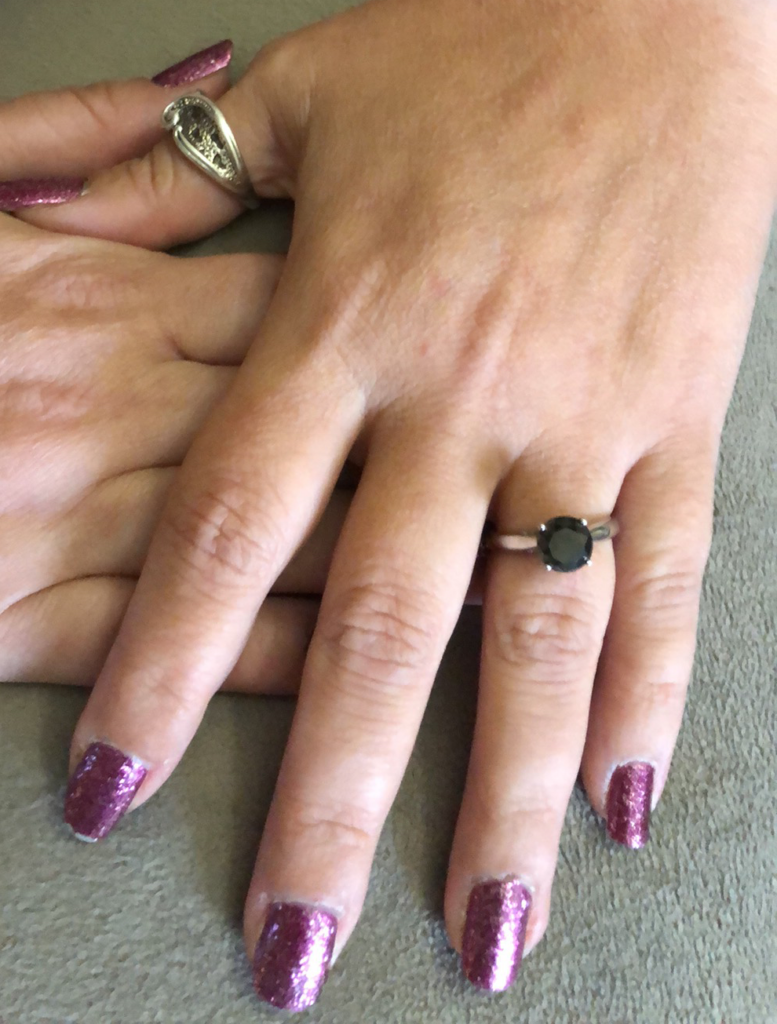 "I saw it on Kenosha.com and I was like 'Holy smack!' We were floored. I actually took the time to thank just about every one of them on there. Nothing like this has ever happened to me."

April Masterson, Bride-to-Be
KENOSHA — A true-love story captured in a local Culver's parking lot helped restore faith in humanity at a time when people seemingly needed it the most.
Kenosha's RJ Sirna orchestrated one of the most Wisconsin marriage proposals ever when he asked his longtime girlfriend, April Masterson, to marry him on Saturday (Sept. 20) at the Highway 142 Culver's in Kenosha.
Wearing the jersey of Green Bay Packers' legend Ray Nischke, Sirna dropped down on one knee in front of the Culver's marquee sign which read, "April, will you marry me? Love, RJ."
Masterson, of course, said, "Yes."
"I thought it was beautiful," Masterson said. "He had to put time, effort and thought into it and tell a lot of other people what was going on before it happened. The Culver's employees actually stopped the drive-thru for the whole ordeal. After he proposed and we started walking away, everyone was clapping for us. It was so sweet. I loved it."
Masterson wasn't the only one who cherished the moment. A Kenosha.com Facebook photo was shared over 4,000 times and received over one million views.
"We never believed it would blow up like that," Masterson said. "I saw it on Kenosha.com and I was like 'Holy smack!' We were floored. I actually took the time to thank just about every one of them on there. Nothing like this has ever happened to me."
The comments were overwhelmingly supportive of the couple — offering clever one-liners and quick-witted banter — despite the less-than-glamorous, unfairytale-like proposal setting.
Never underestimate a girl's love for cheese curds and custard.
"And they say romance is dead," commented Hilary Shanefelt on the mile-long Facebook thread.
Many of the female posters tagged their significant other with quick, friendly jabs.
Megan Carey wrote: "Why was mine on a beach in Florida when it could've been at Culver's?"
Gabbi Schluester typed: "I wouldn't even be mad if you had a concrete mixer waiting for me afterwards."
The proud Kenosha couple met eight years ago and quickly scheduled weekly date nights at Culver's. Masterson usually orders Culver's famous fish fry, while Sirna typically decides between shrimp or the chain's classic butter burger.
"Culver's has been a big deal in our lives," said Masterson, who relocated to Wisconsin from Arkansas nine years ago. "As soon as we started dating, we began going to Culver's together."
Sirna, a local factory worker, coordinated the proposal with store owner Kandace Young and made sure Masterson's family was there to witness the special occasion.
In short, he nailed it.
"It was a very sweet moment," Young said. "He asked if he could use our sign to propose to his girlfriend. How can you say no to something like that?"
The couple set an August 21, 2021 wedding date.