Kenosha may understandably never be the same following last week's rioting and destruction that shook the community and rattled the nation.
However, the bond of its tight-knit community remains as strong as ever.
Local residents, business owners and volunteers worked together picking up debris, boarding windows and pleading for peace as out-of-town rioters countered with arson, vandalism and graffiti following the Aug. 23 officer-involved shooting of 29-year-old Jacob Blake.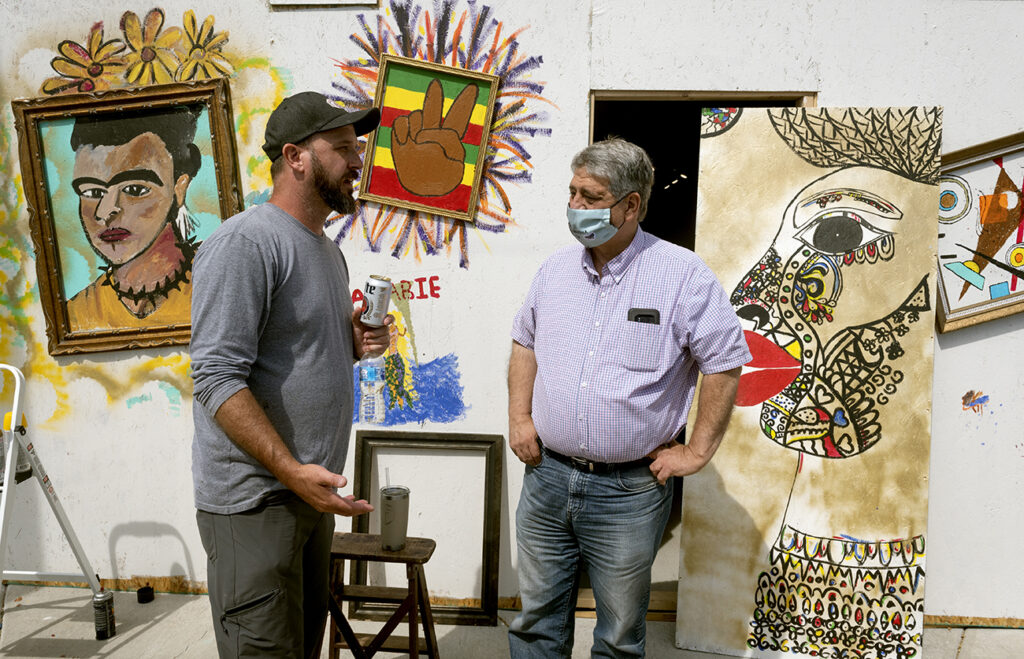 "It's been a heart-breaking experience," said Bill Siel, a Kenosha alderman representing the downtown district. "A man-made storm came sweeping through our city."
Blake survived and remains hospitalized despite being shot seven times in the back, an incident still under investigation by the Wisconsin Department of Justice.
Operating under a public state of emergency and nightly curfew orders, Kenosha law enforcement monitored local protesters and scuffled with rioters for days until over 1,500 National Guard members provided relief and restored law and order.
A peace and justice rally attracted nearly 2,000 people to downtown Kenosha on Aug. 30. Community members and elected officials delivered powerful speeches at the event focused on reform and healing.
Three days later, President Trump arrived in Kenosha to meet with local officials, assess the damage and witness firsthand the hard work and creativity of local residents, who turned the downtown and uptown neighborhoods into boarded art galleries.
Truth be told, the half-joking moniker "Kenowhere" no longer applies to this city.
"You see this stuff on the news in Portland or Seattle or New York City or Chicago," Kenosha resident John Cooper, the frontman for Grammy-nominated Christian rock band Skillet, recently told Fox and Friends. "You see it and you think it could never happen in your town of Kenosha, Wisconsin.
"My in-laws lived here their whole lives and never one night have locked their doors, ever. When I moved here, Time Magazine called Kenosha the second-best city in America to raise a family. This is a great place. People love each other. It's not a hateful place. It's not a racist place."
Local residents were alarmed, almost confused, why so many people would turn to violence and destruction in their own city.
Rode's Camera Shop, which served the uptown neighborhood and community for over 100 years, was one of several local businesses senselessly burned to a crisp.
Mangia, an iconic, former downtown Italian restaurant owned by renowned chef and Kenosha native Tony Mantuano, was inexplicably set ablaze and destroyed.
Dozens of used cars at downtown dealerships were reduced to ashes, offering an eery, still-smoldering backdrop for national news media.
City officials estimate roughly $2 million damage to lost equipment, street lights, traffic signals and sign damage alone.
Kenosha Police offered some clarity to the situation, releasing information on over 100 out-of-state residents arrested during the protests.
As the days of rioting continued, the Kenosha County Jail filled with activists from Minneapolis, Seattle, Portland and Chicago.
"It's heartbreaking, especially because I feel that behavior just takes away from the good people in the community who we need to hear and who want constructive change to help make our great community better," said Kenosha native Michael Johnson, who covered the protests nightly for the Kenosha News.
"The destruction is anarchists and opportunists."
Angie Covelli owns Auto Medix, a local automobile repair company located just north of downtown Kenosha.
"It's definitely been a stressful week, but give it another week and we will continue to see everyone in our community asking how they can help rebuild," said Covelli, a Kenosha native who owns the small business with her husband and high school sweetheart Rich Covelli.
"We can't let the small amount of bad outdo the good. We have too much good here."
Siel, a former award-winning Kenosha News photographer, watched Kenosha evolve for decades from an automotive manufacturing town to an industrial hotspot poised for significant growth and development.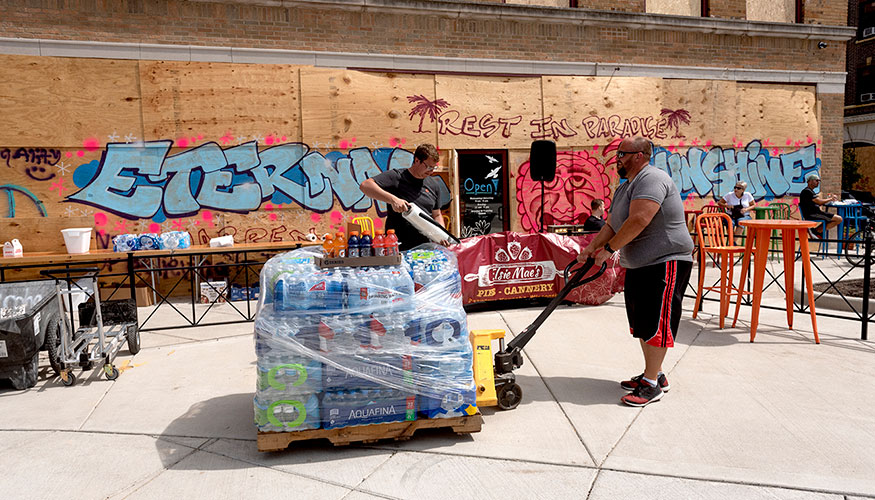 Kenosha had just begun Mayor John Antaramian's $400 million Downtown Vision Project, an eight-square block development proposed to include a new city hall, performing arts center, public park and hundreds of private residences.
A $5.1 million Uptown Neighborhood Streetscape Design Project planned along the 22nd Avenue corridor was expected to begin in 2021.
"Kenosha is constantly evolving and changing, whether you want it to or not," Siel said. "You just have to adapt to the changes and make sure they're good ones. I wondered if Kenosha would ever be the same after COVID. Now, we have this to figure out.
"For the people here in Kenosha, something like this will make you flee or buckle down. I'm seeing the community buckle down."