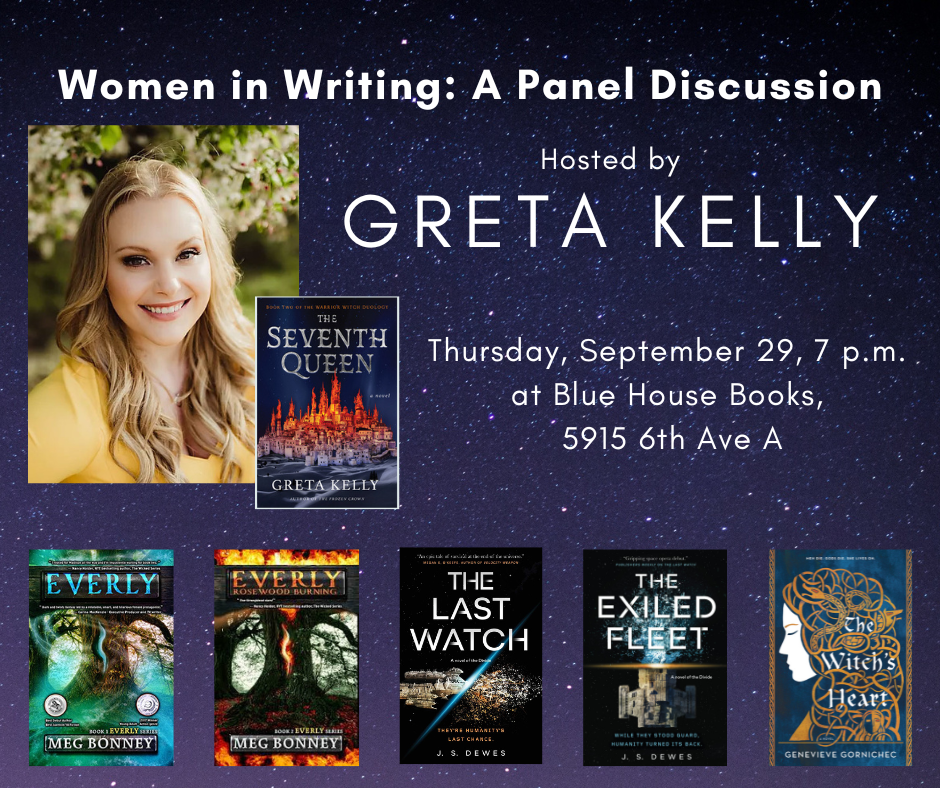 To honor the release of the paperback edition of "The Seventh Queen," Greta Kelly is inviting amazing women for a conversation about writing, the book industry, and all the work that goes on behind the scenes. Greta will have authors, Meg Bonney, J.S. Dewes, and Genevieve Gornichec joining her.
Join us at Blue House Books on Thursday, September 29th at 7 p.m. to listen to these successful women talk about their writing process, finding a publisher, and life as published authors! If we're lucky, we'll get an inside scoop on what Greta is up to next.
Tickets are $8, which includes light refreshments and entry in a raffle to win books by all the participating authors and other bookish goodies.
To learn more about the panel authors and purchase your ticket to attend, please visit our event page: https://www.blue-house-books.com/event/women-writing-panel-discussion