Sunday Story Time with McKenzie Hensen at Blue House Books
August 21, 2022 @ 11:00 am

-

12:00 pm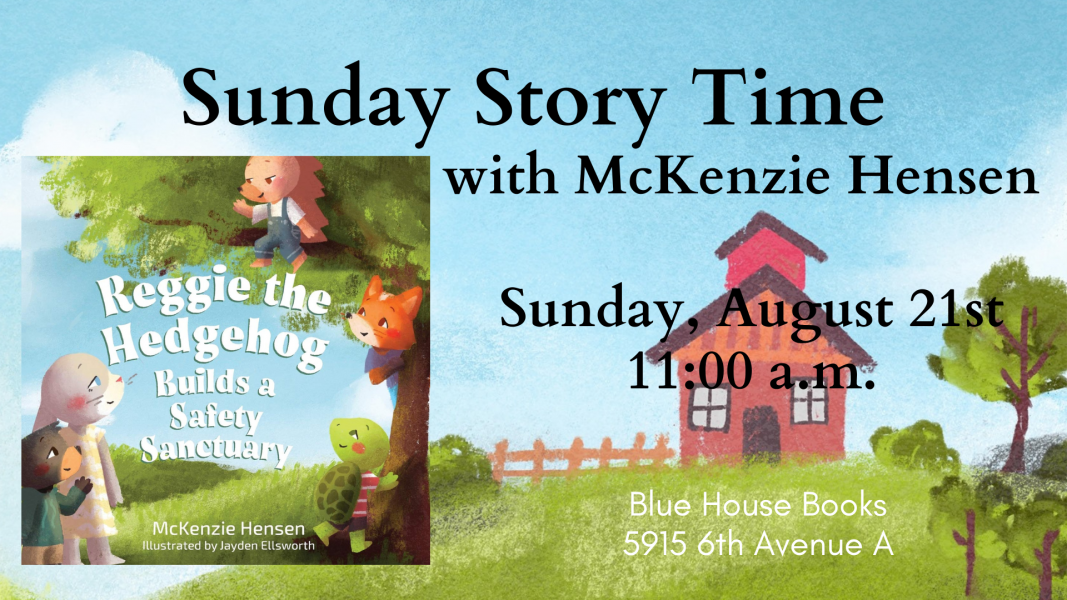 Join us on Sunday, August 21st at 11 a.m. for a special children's story time at Blue House Books!
McKenzie Hensen, author of Reggie the Hedgehog Builds a Safety Sanctuary will be here reading her book and will have a great activity for the kiddos!
About the Book:
Reggie is a hedgehog with a big heart who finds himself struggling because of scary memories from his past. With the help of a caring teacher, he learns to be resilient with tools he didn't know he had all along. Join Reggie as he finds hope and strength through his journey of coping.
Trauma does not discriminate and affects children of all ages, races, genders and ethnicities. Nevertheless, they can be incredibly resilient and can learn many skills to cope with the help of a trusted adult. It is possible for children to experience the same traumatic event and react differently. It is important to check in with children and ask how they feel about experiences in order to support them and ensure they can receive help if needed.
Learn more about the author:
https://www.reggiethehedgehog.com/
Related Events