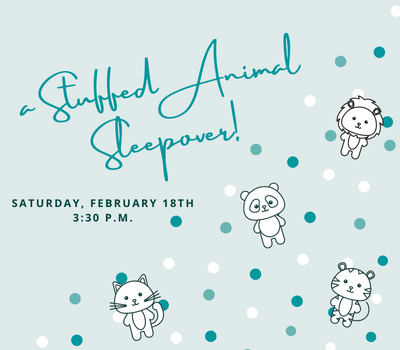 What happens in a bookstore after the doors have closed and the customers have left for the night? Kiddos, bring your favorite stuffed friend to Blue House Books for a special after-hours adventure!
Join us Saturday, February 18th for a pajama party story time and activity with your stuffed friend, and our storyteller, Lisa from TravelingTrunk. Following story time, tuck in your stuffed animal friend for a sleepover at the bookstore!
Pick up your stuffed animal friend on Sunday, February 19th between 11 a.m. and 4 p.m. and hear about all the shenanigans that they got into!