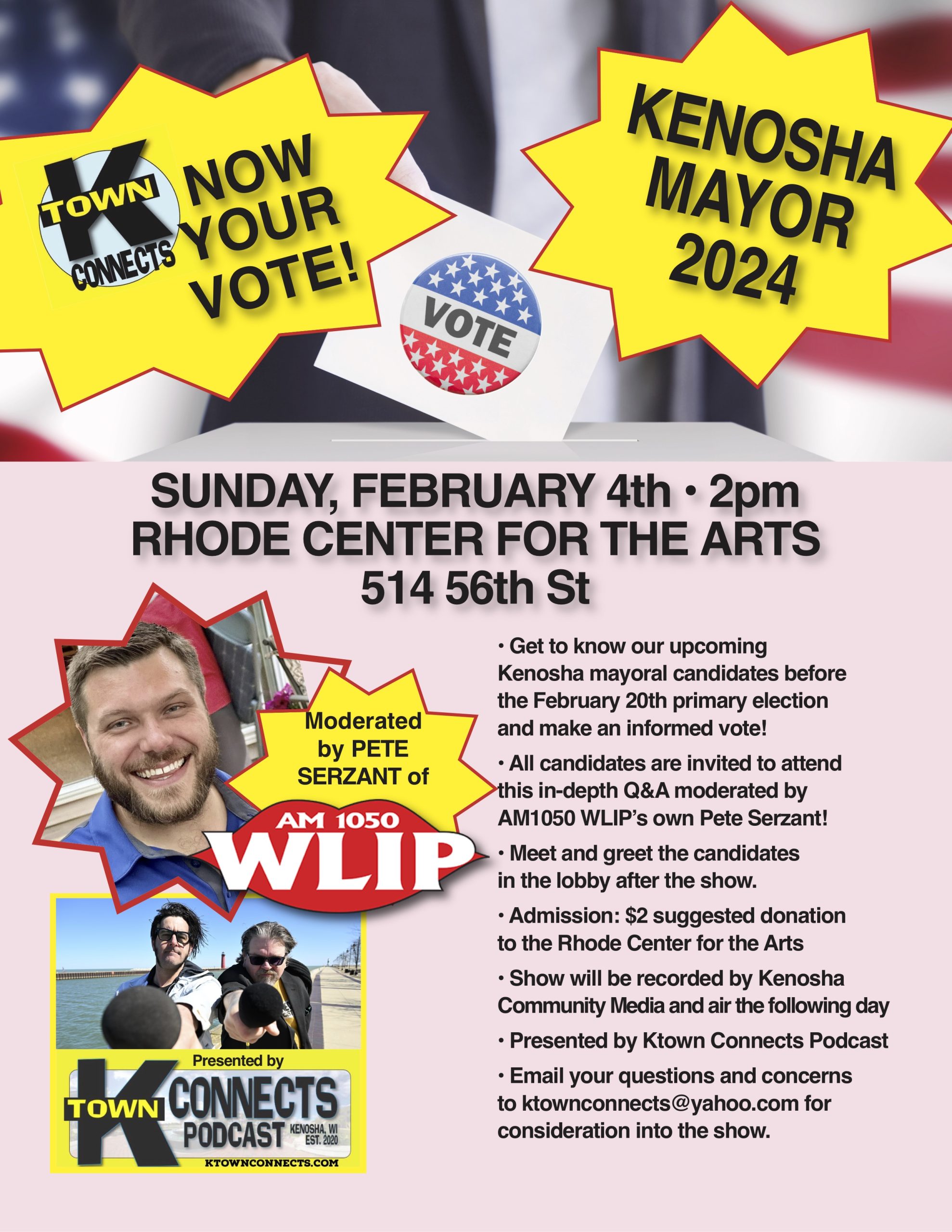 Know the candidates before you cast your vote for Kenosha Mayor 2024!
All of the official candidates for Kenosha Mayor are invited to attend to help our citizens make an informed vote in the primary election on February 20th.
The Q&A session will be run and moderated by Pete Serzant of AM1050 WLIP, with the Ktown Connects Podcast serving as hosts and organizers. Your suggestions on topics and questions for the candidates are welcomed by email – ktownconnects@yahoo.com
Admission is a $2 suggested donation to the Rhode Center for the Arts, no pre-sale tickets. This event will be recorded by Kenosha Community Media to re-air the next day on their website and Spectrum channel 14.
Press passes are available on request.
We are currently seeking a few sponsors for this event to help organizational and promotional costs, if you are interested, please email ktownconnects@yahoo.com