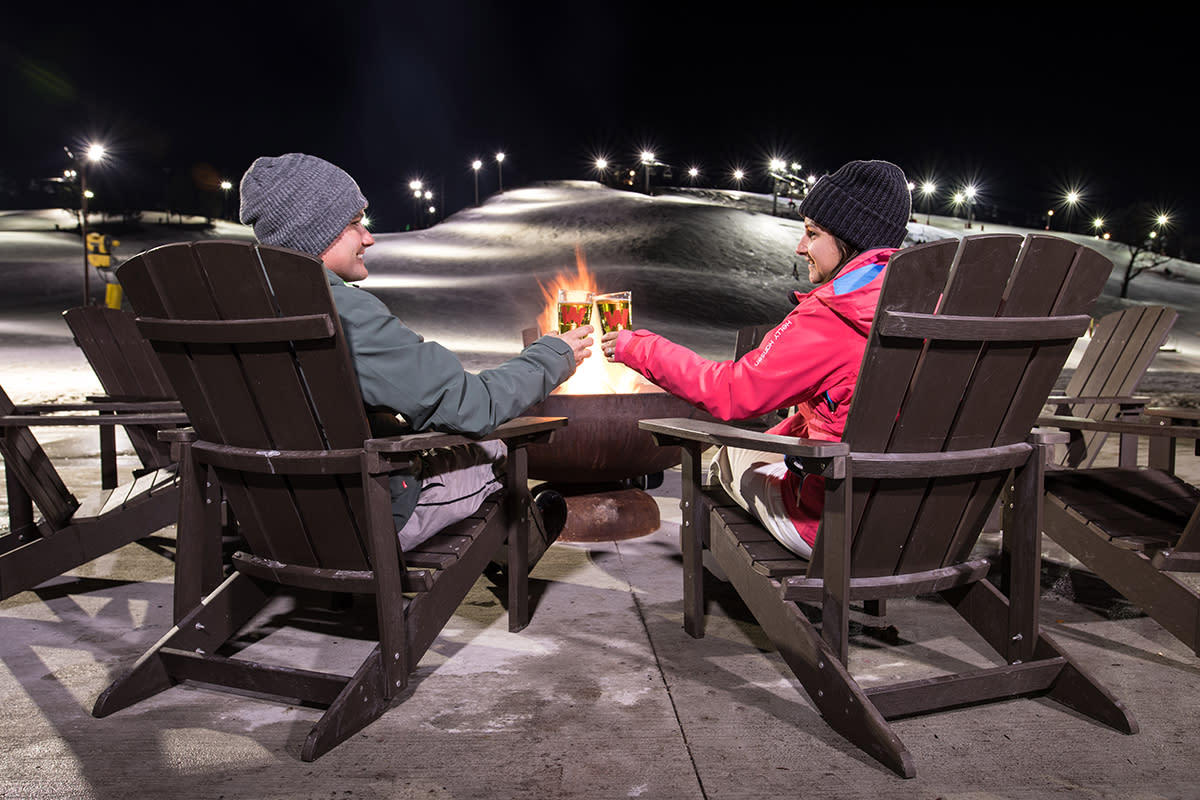 As one of the first locations to offer night skiing, in the 1950s the Tonight Show came out to celebrate this novelty at Wilmot Mountain. As a throwback to those exciting nights filled with fun, music, and a hill flooded with light, enjoy our themed nights where Wilmot can connect to some old traditions. Join us under the lights for our Friday Night Lights Series on select dates.
The January 27th event features:
$5 Rentals after 3pm! This perk will be available for purchase on site only at the ticket windows (while supplies last).
Evening Group Lessons (6pm). For ages 7 and older.
Light Up The Mountain: 4:30pm – 7pm: Pick up your glow items from the Glow Crew at the tent on the Plaza and head to the hills to Light Up The Mountain throughout the night. Available while glow supplies last.
Touch a Truck Experience: Wilmot Snow Cat and Snow Maker up close!
Friday Night Fish Fry at Walt's Tavern!
Outdoor Beer Tub: During select times, Spotted Cow available for purchase outdoors on the plaza if you are looking for a quick drink.
Firepit, S'Mores, and Mt Dew: 5pm: Head over to the patio area and grab a complimentary S'more and a can of Mt Dew! Available while supplies last.
S'mores, but fancy: Grab a stick, grab a marshmallow, and grab a Nature Valley Dipped Granola Square for a s'more like no other! Brought to you by our partners at Nature Valley.
The Flavor of Dew After Dark: A variety of MTN Dew & MTN Dew Energy Flavors. Brought to you by our sponsors Dew After Dark!
Enjoy an evening by the fire? Feel free to hang out on the patio by the firepit taking in the beautiful night.
Music on the Patio: Kick back by the fire and enjoy some tunes! Music on the Plaza brought to you by our sponsor Dew After Dark.
4pm-8pm: DJ Robb will be rocking the patio.
Glow Runs at Tubing after 6pm.
Enter to win a prize.
And more!