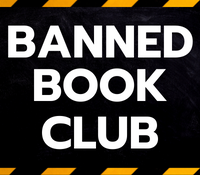 Welcome to the Banned Book Club, where we believe in the freedom to read.
In this book club, we focus on books that people of authority have either tried to keep or have successfully kept out of the hands of readers.
Our inaugural Banned Book Club title is "Homegoing" by Yaa Gyasi! This is title is extremely relevant to us, as "Homegoing" has been challenged right here in our city by a county board supervisor.
Please join us in discussing this book at Blue House Books on Tuesday, December 6th at 6:30 p.m.