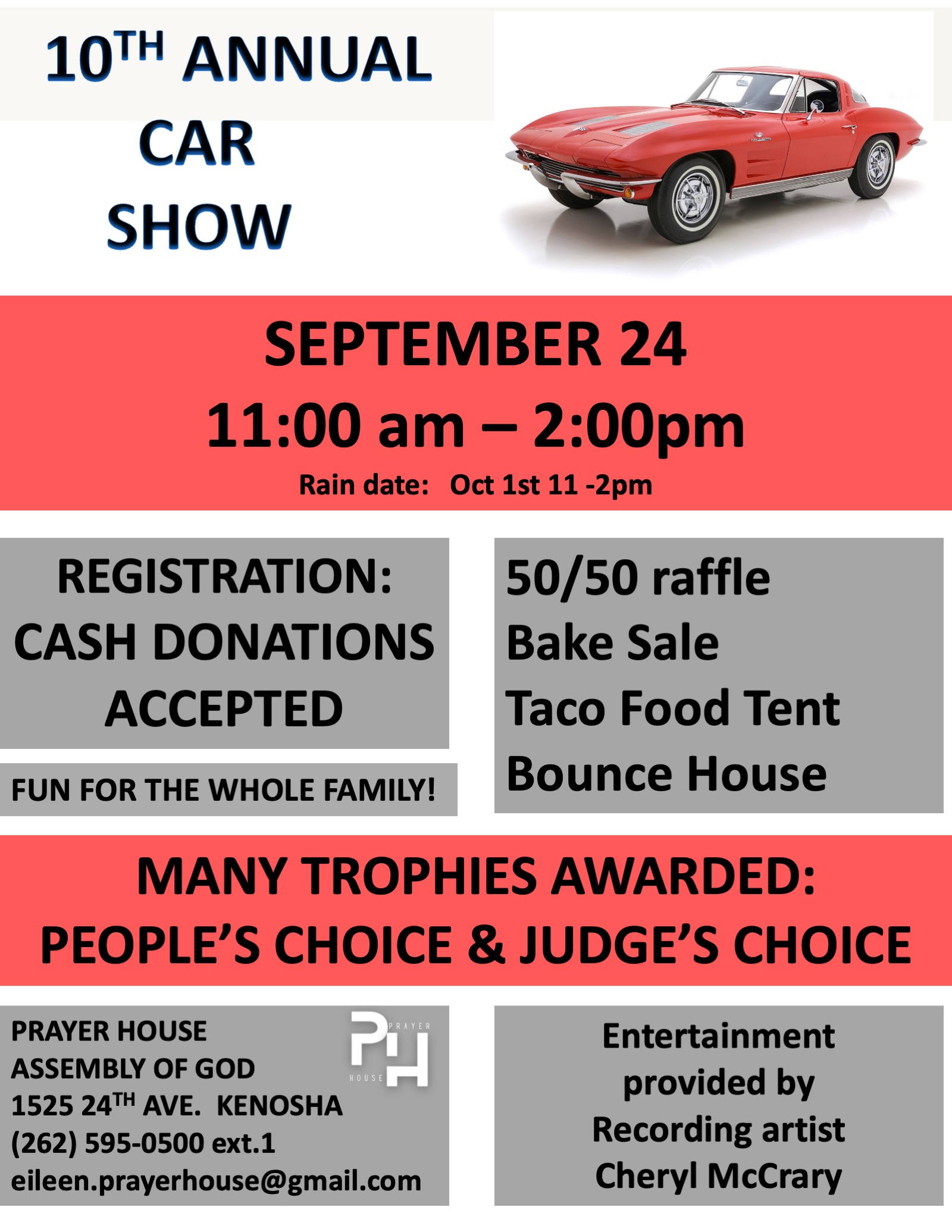 The "10th Annual Car Show" will be held on Sunday September 24, from 10:00 a.m. – 2:00 p.m., at Prayer House Church, 1525 24th Avenue in Kenosha. Gates will open by 9:00am. All makes and models of cars, trucks and motorcycles are welcome! Cash donations will be accepted throughout the day. Free for spectators!
The event will feature family activities including bounce house, bake sale, taco food tent, 50/50 raffle and live band entertainment by recording artist Cheryl McCrary, former Mrs. Wisconsin Royalty International.
Various trophies will be awarded including People's Choice and Judge's Choice. Come early for parking and seating! Bring the family – fun for everyone!
Rain date will be October 1, 11am – 2pm.
For more information and registration, please call 262-595-0500 x1, or email eileen.prayerhouse@gmail.com
Website: https://www.prayerhouseag.org/