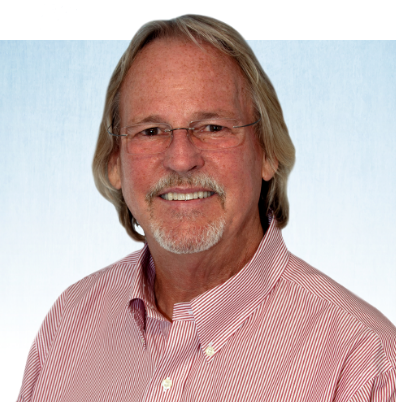 Jim Gourley's love for Kenosha and the many kind-hearted people who live here convinced him to own one of the most unique local properties of all time: Kenosha.com.
The Kenosha native established Kenosha.com in February 2020, building off of a proven record of success in sales, marketing, finance, construction, manufacturing, product development and real estate.
Gourley, a 1971 Tremper High School graduate, is owner of Kenosha-based Bone Dry Products Inc. and Prairie Shores Company. He manufactured wood floors for over 140 retail chains including Kenneth Cole, Eddie Bauer, Abercrombie & Fitch and Williams-Sonoma.
When he's not tending to his chicken coup or backyard beehives, Gourley's favorite hobby is exploring Kenosha.
"I like to think of myself as the unofficial tour guide of Kenosha," Gourley said. "Whenever somebody comes to see me, they're going to get the tour. I'm going to show them everything."
Gourley enjoys sightseeing along the lakefront, trying new restaurants, identifying construction and redevelopment projects and monitoring aircraft arrivals and departures at Kenosha Regional Airport.
Jim and his wife Sherry have two children and three grandchildren.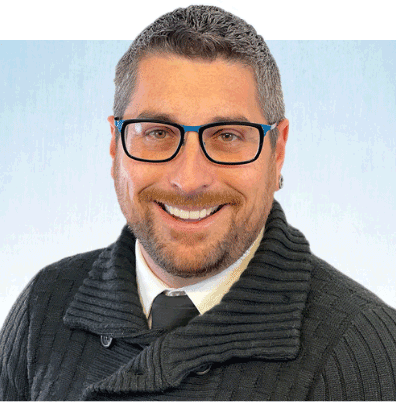 With a proven track record in marketing and operations, Tagliapietra arrives at Kenosha.com following a long, successful journey in the local restaurant industry.
Tagliapietra (pronounced Talia-Pea-Aye-Truh) successfully shaped the Grease & Honey Restaurant Group into an esteemed collection of local establishments including Sazzy B, The Buzz Cafe, The Garage and The Apis.
"I've loved using my talents to promote and build up the Grease & Honey team," Tagliapietra said. "I'm excited to be able to apply everything I've learned towards the broader scope of promoting all of Kenosha's incredible people and businesses."
One of Indian Trail Academy's original graduates, Tagliapietra's roots are firmly planted in Kenosha. The 35-year-old grew up working at the Kenosha Ice Arena, the southside Piggly Wiggly, Common Grounds and Kenosha Hospital before discovering a career and newfound passion in the restaurant industry.
While the experience was invaluable, Tagliapietra said it's the people he's met along the way that's been most impactful.
"They're the best people on earth," Taglipietra said. "We're a city of 100,000 that feels like a small community because we make it a point to know our neighbors, be grateful and work together."
When he's not connecting with local residents through Kenosha.com or frequenting local bars and restaurants, Tagliapietra enjoys staying active with cycling and discovering new hiking trails throughout Kenosha.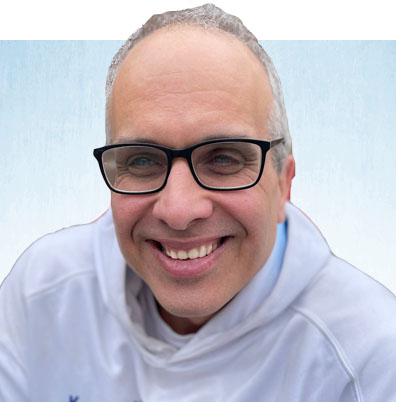 Dan Truttschel joins the Kenosha.com team after a five-year stint with the Kenosha News, first as a sports reporter, then as a general assignment reporter, and finally as the criminal court and police reporter. Truttschel recently left the newspaper to start a new venture as the Communications Director for the Southeastern Wisconsin American Heart Association in Milwaukee. 
Truttschel's journalism roots date back to 1989, when he first stepped on the UW-Oshkosh campus as a freshman journalism major. After graduation in 1994, he traveled down to Lake Geneva for a job as the sports editor at the weekly newspaper there, a position he held until 2008 when life took a few other turns. He returned to the media profession when former KN Sports Editor and current Kenosha.com contributor David Marran added him the sports staff in a part-time capacity.
A native of Hartland, Wis., Truttschel now lives in Mount Pleasant, where he's been the last five years after a move from Genoa City. In addition to his longtime journalism career, Truttschel is a fan of all Wisconsin sports, enjoys a wide range of music and being in the great outdoors with his girlfriend of nearly a year, Katie, and any number of family and friends.
Born and raised in Kenosha, Rose has over 20 years experience in marketing, advertising, event coordination and community relations.
Rose excels in her greatest role as a "people person" and takes tremendous pride in her hometown and its many kind-hearted residents. She is focused on building relationships — while at the same time establishing new ones — and exceeding goals and expectations.
Rose's determination and values were instilled by her parents, who immigrated to Kenosha from the Calabria region in Italy. Calabria is home to Kenosha's sister city Cosenza.
The 1987 Bradford High School graduate spends the majority of her free time exercising, traveling and keeping up on the latest fashion trends. Rose's greatest love is spending time with her family, including her two boys: Jake (22) and Max (19).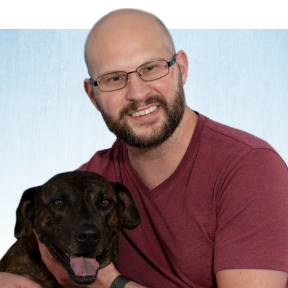 One of Johnson's greatest joys comes from getting to know all of the wonderful Kenosha residents, both two-legged and four-legged.
The Kenosha native pursued his love for animals when he switched careers from high school band teacher to small business owner.
In 2012, Johnson opened Kenosha Pet Sitter. The operation quickly grew into a large team of professionals, offering pet sitting, dog walking, yard-waste removal and dog training throughout Kenosha.
The 1997 Bradford High School graduate majored in music education at the University of Wisconsin-Whitewater and taught high school band and general music at Burlington High School for 10 years.
While college and his first job took him away from Kenosha, Johnson returned home in 1987 to a little place he likes to call "the biggest small town in America."
Johnson enjoys spending time with his wife (Amanda), his son (Max, 12), and his two dogs (Dash and Maggie). Johnson is passionate about pit bull advocacy and enjoys music, fitness and craft beer.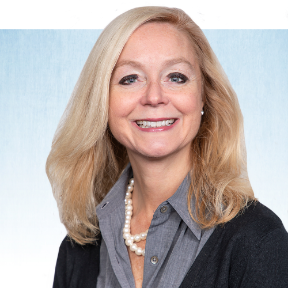 An Illinois transplant, Henrichs moved to Kenosha in 2002 just before the birth of her first child. Eighteen years and three children later, she is a proud Wisconsin resident. 
In making the transition from advertising sales to nonprofit leadership, Henrichs has built strong, diverse relationships with community and business leaders.
Ashleigh has loved writing for as long as she can remember. She earned a Bachelor's in English from Ripon College and a Master's in writing from DePaul University.
Henrichs is a passionate advocate for literacy and education and serves as the President of the Kenosha Literacy Council Board. She is also on the Board of Tempo Kenosha, the Education Foundation of Kenosha, a member of the Susan B. Anthony Awards Dinner planning committee, a volunteer tutor with the United Way of Kenosha County and a member of the Village Green Advisory Committee.
She is an avid long-distance runner and a member of the Kenosha Running Club. You can often find her logging miles along Kenosha's beautiful lakefront. In her rare free time, Ashleigh enjoys reading, visiting her family in Illinois and traveling.
Henrichs is a resident of the Forest Park neighborhood. Her two younger children attend local high schools and her firstborn is now studying English and Education at Carthage College.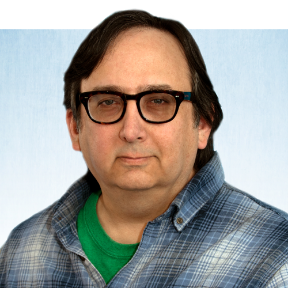 A proud Kenosha resident, Pavelich's talent and creativity shines through Kenosha.com's very own weekly cartoon "You Know From Kenosha."
Pavelich developed a strong local following with his long-standing comic "Kenosha County."
As an entertainment writer, Pavelich has been covering the Kenosha area music scene, online and in print, since 2004. His reviews and features have appeared in the Racine County Eye, Maximum Ink and Shepherd Express.
When Pavelich isn't writing or cartooning, he's the lead singer of local band, The Click Beatles, alongside his daughter Mari Pavelich on guitar.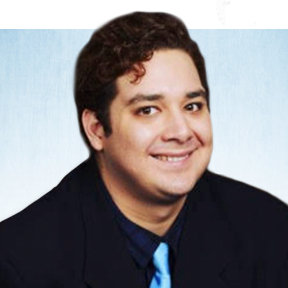 Daniel Gaitan is a proud Kenosha native who has covered his local community for much of his professional career.
Gaitan served previously as an award-winning general assignment and breaking news reporter for the Kenosha News.
Throughout his career, Gaitan has contributed health, science and technology reports to Reuters Health and KQED, the NPR affiliate in northern California. In 2018, he was interviewed for CNBC's "American Greed" about his coverage of a multi-year, multi-million dollar health fraud scheme throughout the Chicago area.
In 2013, he graduated with his master's degree from DePaul University's College of Communication, where he completed his undergraduate studies in journalism, religion and history.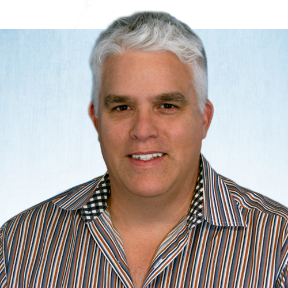 As an avid biker, hiker, runner and fly fisherman, Giordano brings his love for the outdoors and commitment to restoring local watersheds onto the Kenosha.com platform.
Giordano, 49, is the executive director of Root-Pike WIN (Watershed Initiative Network), a local nonprofit organization that restores, protects and sustains over 320 square miles of southeastern Wisconsin's Root-Pike basin.
The basin includes some of the most impaired Lake Michigan tributaries in southeast Wisconsin, including Kenosha's Pike River.
Giordano has a deep background in marketing in industries including construction management, events and environments, insurance, infrastructure and software.
The Kenosha native held numerous director-level roles — focused on strategic planning, sales operations and marketing communications — and has been involved with several local nonprofits including Kenosha Sport Fishing and Conservation Association.
Giordano has helped raise more than $12 million for water quality, flood reduction and habitat restoration projects in southeastern Wisconsin.
The Bradford High School graduate resides in Somers on the South Branch of the Pike River with his wife and five children.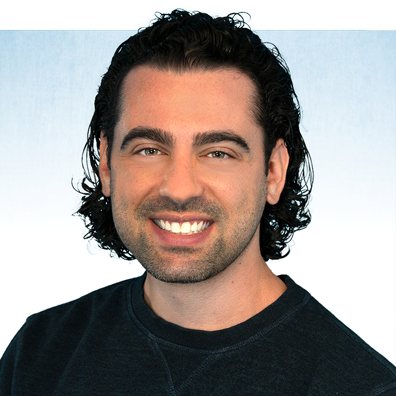 Savaglio is a second-generation Kenosha native whose grandparents immigrated from Cosenza, Italy. He credits his interest in his ancestral background to spending time with his grandparents and learning about the hardships they faced before arriving in the United States.
The Bradford High School graduate is an avid traveler and has been privileged to visit over 10 states and over 15 countries. Much of this travel was possible while studying at Marquette University, where he spent a semester at the Catholic University of the Sacred Heart in Milan, Italy.
Savaglio holds a degree in Master of Arts in Communication & Leadership Studies from Gonzaga University. This degree sparked an interest in writing and content creation.
In addition to travel writing, Savaglio has also written articles about social media, digital marketing, entertainment, and politics, amongst other topics. A passionate advocate for free speech, he hopes his articles spark conversation and open dialogue.
Besides being a student, Savaglio works as a social media manager and freelance writer. He looks forward to writing articles for Kenosha.com that show Kenosha's untapped potential as a travel destination and highlight local human-interest stories.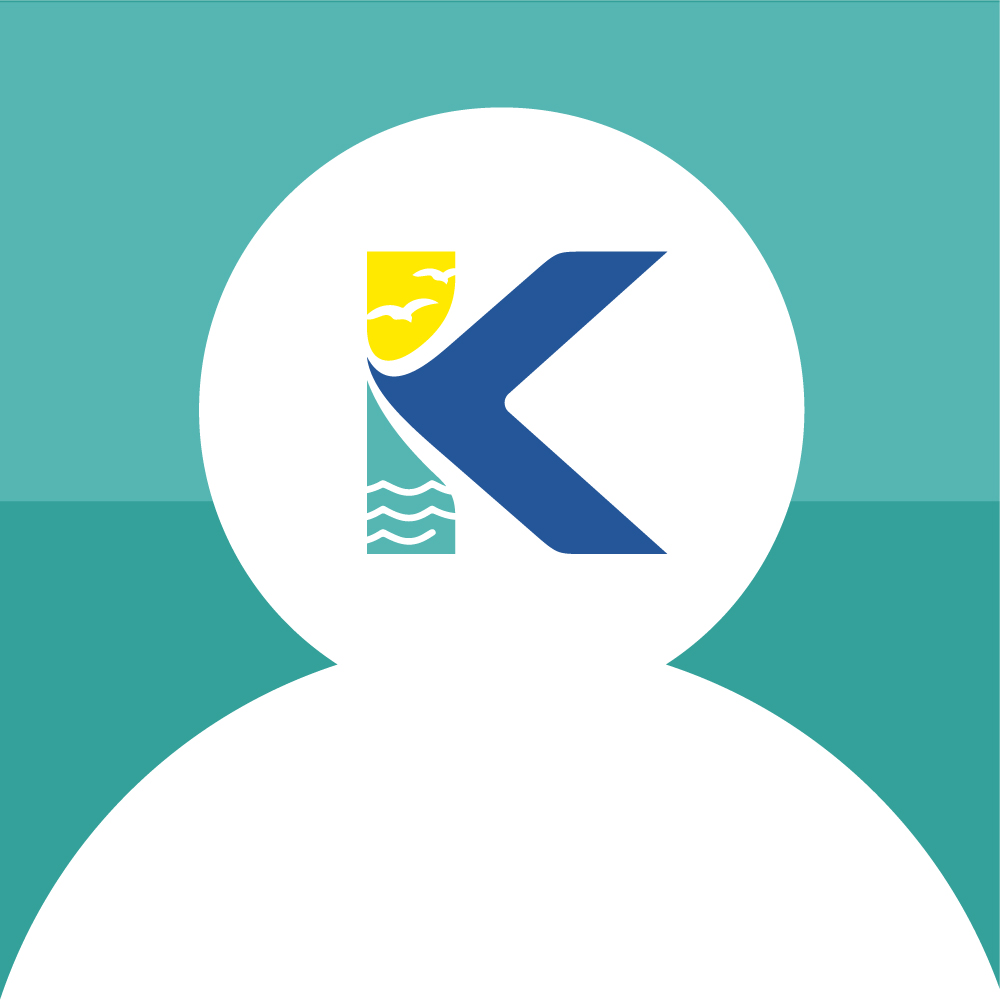 Robbins is a semi-retired journalist whose stories and photographs have appeared extensively in publications including USA Today, Chicago Tribune, Chicago Sun-Times and the Milwaukee Journal.
He is a former, award-winning Kenosha News reporter and a Vietnam-era U.S. Army veteran.
Robbins also is a musician who performs with local groups including the Jill Plaisted Band and the Grateful Deadliners.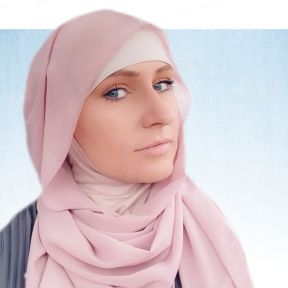 Brown is a designer, painter, media creative, public artist, image creator/consultant, and espresso-lover. 
Never defined by a place or a label, the Kenosha native has traveled the globe exploring design in several cultures. She keeps one foot in the world of fine art and one foot in the world of pixels – and a passion for great design in every form.  
The 1999 Tremper High School graduate has transformed public spaces by painting walls, benches, staircases, and has done public installations with spheres, a piano, a lighthouse, and even a skywalk! 
Her passion is fluidly projected onto canvas and digital projects all over the world.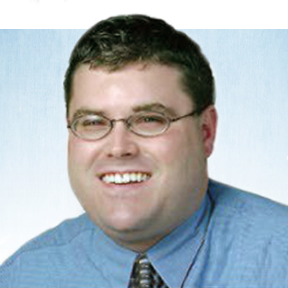 Reeves brings nearly a quarter century of journalism experience to Kenosha.com. The lifelong Kenoshan will write primarily about sports and people (profiles).
Reeves, 42, graduated from Shoreland Lutheran High School and the University of Wisconsin, where he double-majored in journalism and history and covered various UW sports for The Daily Cardinal, one of the school's two student newspapers. He also covered high school sports for Madison's two daily newspapers at the time, the Wisconsin State Journal and The Capital Times.
Reeves attended the UW on a Chick Evans Caddie Scholarship from the Western Golf Association after caddying for five years at Kenosha Country Club. The full-tuition-and-housing scholarship is annually awarded to students who excel academically, possess a strong caddie record, display leadership and have financial need.
For 20 years (1998-2018) – the last 16 as a staff member – Reeves wrote about high school, college and professional sports and crafted other human-interest features for the Kenosha News. In February 2019, he won a first-place award from the Wisconsin Newspaper Association for headline writing.
As a freelance journalist, Reeves has covered the Milwaukee Brewers and Green Bay Packers/NFL for several state publications and national outlets such as the Detroit Free Press, Newsday, New York Post, Fort Worth Star-Telegram and New Orleans Times-Picayune.
Reeves enjoys playing golf, traveling, smoking cigars, drinking craft beer and watching sports and theater with family and friends.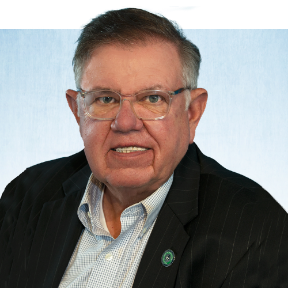 For decades, John Collins was an active member of Kenosha's civic and political realm.
A native of Michigan's Upper Peninsula, Collins relocated to Kenosha when he was in the fourth grade and remained a Kenosha resident ever since.
The former Wilson Elementary school teacher was the Kenosha County Clerk and later served 12 years as Kenosha County Executive.
Growing up in the Northwoods and the neighborhoods surrounding the American Motors factory gave Collins a unique perspective on life, which has helped guide him through leadership roles in the community.
After his terms in county government, John worked in state government in Madison concluding that part of his life with eight years of service as Deputy Secretary of the Department of Financial Services which regulates banks, credit unions and securities.
Collins currently serves on the boards of The Kiwanis Club of Western Kenosha, The Shalom Center, Kenosha HarborMarket and The Kenosha History Center. He previously served as the governor of the 154 clubs of the Wisconsin Upper Michigan Kiwanis District.
John and his wife Gayle have two grown children, Adam and Emily, and three grandchildren.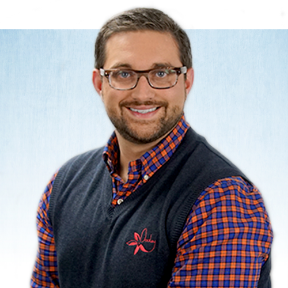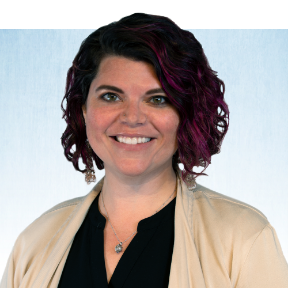 A proud daughter of an U.S. Army officer, Cox spent her childhood on the move before calling Kenosha home in 2006.
Laura is passionate about creating connections within the community, empowering others to reach their wellness and lifestyle goals, supporting small businesses and inspiring women.
Cox's active involvement in numerous local organizations earned her the 2020 Women to Watch Under 40 Award at the Susan B. Anthony Women of Influence Awards ceremony.
As owner and practitioner of Acupuncture & Wellness Wisconsin, Cox practices Natural Functional Medicine and Traditional Chinese Medicine. She is a licensed acupuncturist and a certified hypnosis practitioner.
Cox looks forward to writing about local businesses and the many challenges they face during an ever-changing world, women we should all know in Kenosha and the keys to achieving our life goals.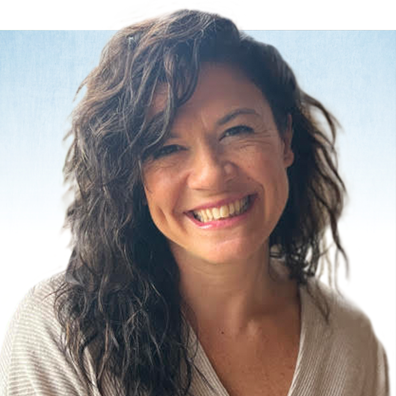 Born in the little town of Sandwich, Illinois, Williams discovered a new home in Kenosha.
A long-time champion of physical, emotional and mental well-being, Williams finds purpose in what she does by working one-on-one with students and clients alike toward finding joy in the journey, not just the destination.
Williams recently expanded her local business, The Happiest Space, from music and performance coaching to health and wellness. She is a Certified Personal Trainer and is completing a certification in nutrition.
Authentic and imperfect are two words Williams uses to describe herself as she strives to serve the community she's called home since 2002.
Rachael enjoys spending time with her three children, her tribe of wonderful friends and, never to be left out, her canine and feline friends, Augie and Chleo (who, of course, are NOT friends).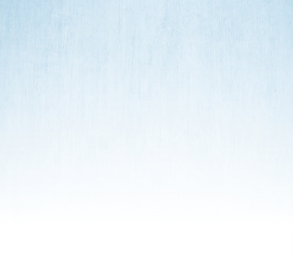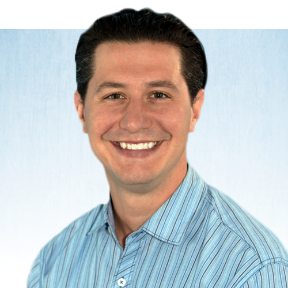 As a lifelong Kenosha resident, Ferraro brings a wealth of knowledge in real estate, real estate investing, home renovation, market strategies and local market conditions.
Ferraro owns and operates multiple real estate businesses in Kenosha. The Bradford High School graduate is a licensed agent with Kenosha's Welcome Home Real Estate Group.
Ferraro buys and holds real estate throughout southeastern Wisconsin, renovates distressed homes and serves as a local investment leader through organized groups, events and video production.
The former Quad/Graphics employee arrives with an extensive background in project management and business development. After serving many years in a corporate setting, Ferraro turned to real estate as a path to a better future.
Ferraro is a natural connector with an uncanny ability to work with all personality types in virtually any setting. The University of Wisconsin-Milwaukee graduate strongly believes developing and cultivating relationships is the key to building any successful business.
Mitch enjoys spending time with his wife Nina and their two children. He frequents many of Kenosha's fine restaurants and is always up for playing a game of golf, hockey or poker.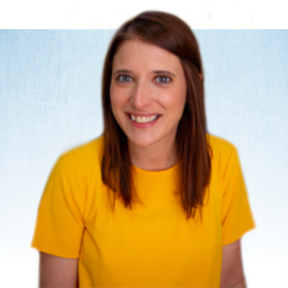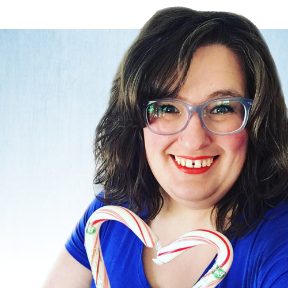 A fourth generation Kenosha native, Freeborn is fueled by a desire to build community through her culinary skills in the kitchen.
The Tremper High School graduate is a self-proclaimed home chef and baker with a knack for bringing flavors together. Freeborn loves trying new recipes as well as creating unique ones of her own.
Freeborn recently launched a local cottage bakery: Southport Sweets Bake Shop.
"Food has a unique way of connecting us," Freeborn said. "It's the easiest way to reach out to family, friends, neighbors, colleagues. This is the appeal to me. Food connects, draws in and encircles us in every aspect of life."
Freeborn enjoys spending time with her family and friends, reading, painting, photography and caring for her dozens of houseplants. She is a longtime member of Living Light Christian Church.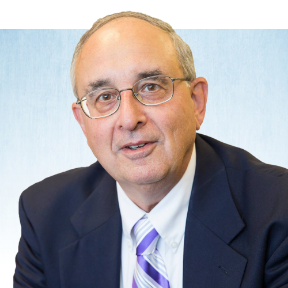 Steve Marovich served as the Carthage College Sports Information Director/Assistant Athletic Director for over two decades before retiring from that role in 2015.
He remained on staff for the 2015-16 academic year as a part-time assistant to the director of athletic communications. He returned to that part-time role in March 2019 and also served as the interim SID in the summer of 2019.
A native of Kalamazoo, Mich., Marovich received his bachelor's degree in political science from the University of Michigan and a master's degree in athletic administration from Western Michigan University. He was a graduate assistant sports information director at Western Michigan from 1987-89.
Marovich went on to become the first-ever sports information director at Nazareth College (Mich.) from 1989-91. From 1991-92, he was the co-director of the Nazareth Sports Center.
From 1992 to 1994, Marovich worked for the Kalamazoo Center for Independent Living. He was the staff director for the 1993 "Barrier Bash," a benefit basketball game in Kalamazoo featuring former NBA and college players and coaches, including George Gervin, Nancy Lieberman-Cline and Tom Izzo.
Following a stint as that organization's public relations director, Marovich arrived at Carthage for the 1994-95 academic year.
During his tenure, Marovich and the Carthage communications team received 128 publication awards from the College Sports Information Directors of America between 1997 and 2013, including 27 citations for "Best in the Nation" publications.
Marovich was a longtime member of the CoSIDA Publications Committee and a six-year committee vice president. He also was a member of the CoSIDA Site Selection Committee for two years. In 2015, Marovich was honored by CoSIDA with a lifetime achievement award at that organization's annual workshop in Orlando, Fla., and was also inducted into the Carthage
Athletic Hall of Fame.
He and his wife, Melissa, live in Harbor Park in Kenosha, where Marovich serves on the City of Kenosha Board of Review. From 2015 to 2019, he did occasional sports writing and editorial-page guest columns for the Kenosha News.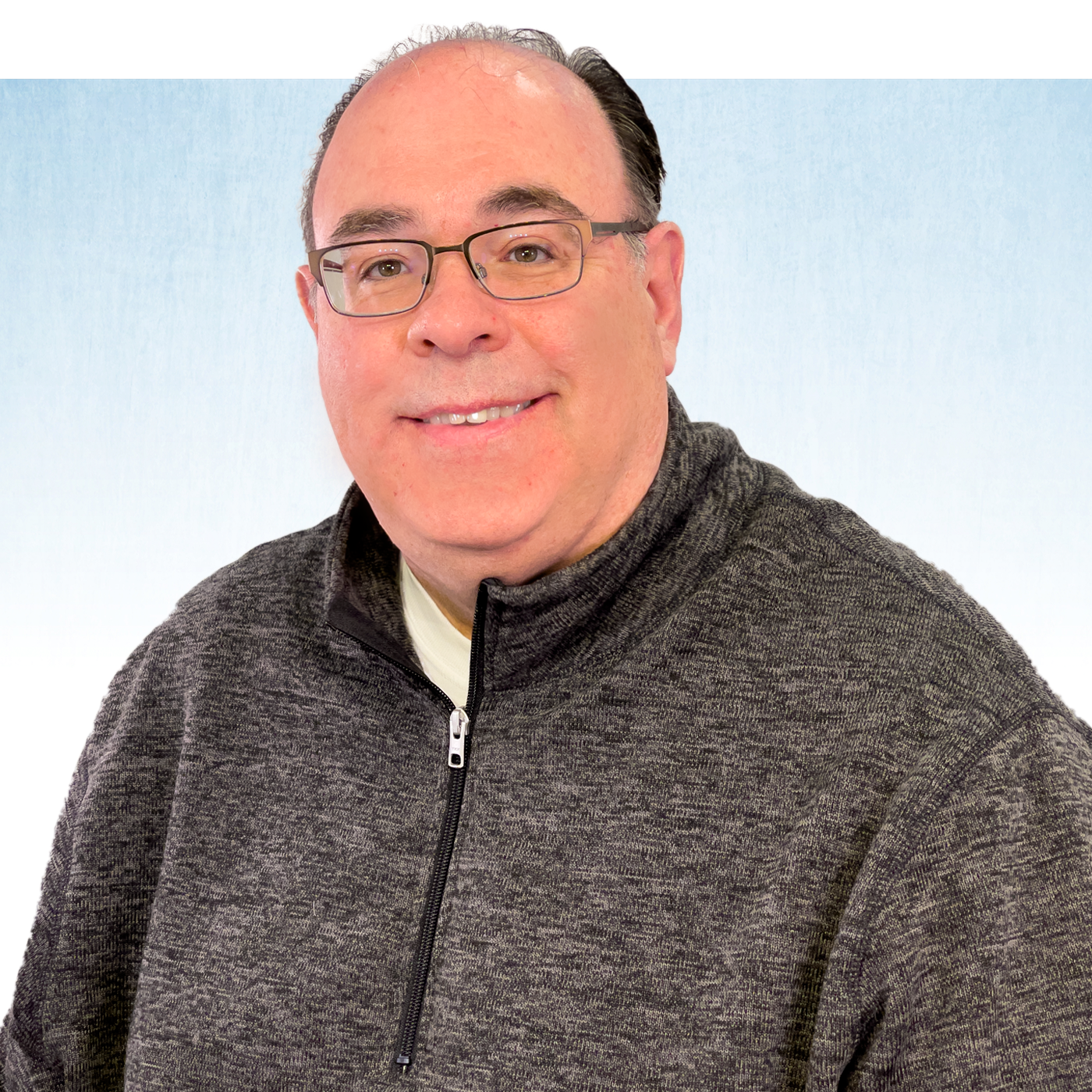 Born and raised in Kenosha, Hogan graduated from local schools and earned a bachelor's degree from UW-Parkside, and has been a CPA for over 25 years. He enjoys golfing, going to the movies and theater, reading, and is a big fan of the Brewers and Packers, but mostly he loves being with his large, extended family.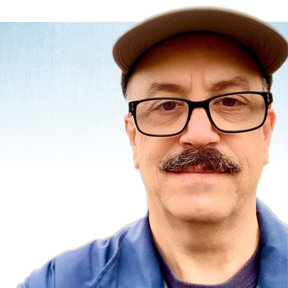 Born into a military family, Corrao spent his childhood living in various locations around the United States. 
His mother was a native Kenoshan, so the family settled in Kenosha. Thomas attended Jefferson Elementary in 1968-69 while his father served in Vietnam. He returned to Kenosha in 1976 and graduated from Tremper High School (1979).
Corrao served 13 years in the military with stops in South Dakota, Indiana, and Okinawa Japan. More than 10 of those 13 years were spent overseas. 
In 1992, Thomas moved back to Kenosha with his family where he worked several blue-collar jobs and transitioned into civilian life. In 1996, he began a career in corrections at the Kenosha County Jail.
Corrao graduated from Concordia University in 2005 with a Bachelor of Arts Degree in Management of Criminal Justice Systems. 
During his career, he spent 13 years working directly with inmates as a corrections professional. He held the ranks of corporal and sergeant during his tenure. 
In 2021, he retired after 25 years with the Kenosha Sheriff's Department.
Thomas enjoys outdoor activities like fishing, gardening, foraging for wild foods, golfing and photography. His favorite subjects are sunrises and sunsets. He's also a true Wisconsin sports fan with loyalty to the Brewers, Bucks, and Packers.
In future retirement, Thomas plans to travel the United States in a recreational vehicle with his wife and document their journey through a travel blog and YouTube channel. 
A 2016 graduate of the University of Wisconsin-Whitewater, Sullivan kickstarted her career in marketing nearly five years ago.
Within that time, Sullivan has developed an extensive background in project management and client relations. Sullivan prides herself on strong communication and organizational skills, and she brings energy and warmth to every interaction. 
Sullivan grew up in Kenosha County, and loves the community. She has a passion for supporting small businesses and shopping local. Sullivan spends most of her free time frequenting her favorite Kenosha spots with her husband, Ricky, and their Australian Shepherd, Jayda.
A nearly lifelong Kenosha resident, Johnson has almost two decades of experience covering the Kenosha community. 
The University of Wisconsin-Madison graduate began his professional journalism career as a part-time sports reporter at the Kenosha News in 2004, eventually winning awards and covering just about every team, athlete and event in Kenosha County.
After working for several publications as a freelancer, Johnson came back to the Kenosha News full-time in 2013 and advanced to become the sports editor in 2018. In addition to his sports editor duties, he served as a news editor and helped with news coverage all over the county.
Additionally, Johnson also works during football season as a stage manager for Fox Sports and as a statistician for CBS Sports, helping with NFL broadcasts in Green Bay and Chicago.
Johnson attended schools in the Kenosha Unified School District and graduated from Bradford High School in 2000. He went on to the University of Wisconsin, where he majored in journalism while working for the Badger Herald and Wisconsin Radio Network before graduating with a Bachelor's Degree in 2004.
In addition to covering the community, Johnson enjoys watching and playing sports, especially pick-up basketball, coaching youth baseball, riding his bike, golfing, reading non-fiction books and just enjoying the outdoors. He especially loves hot weather.
More than anything, Johnson loves spending time with his wife, Bridget, and their son, Brady. They reside in the Washington Park neighborhood.