A person can think of a lot of things while sitting in a hotel room enjoying a couple cocktails.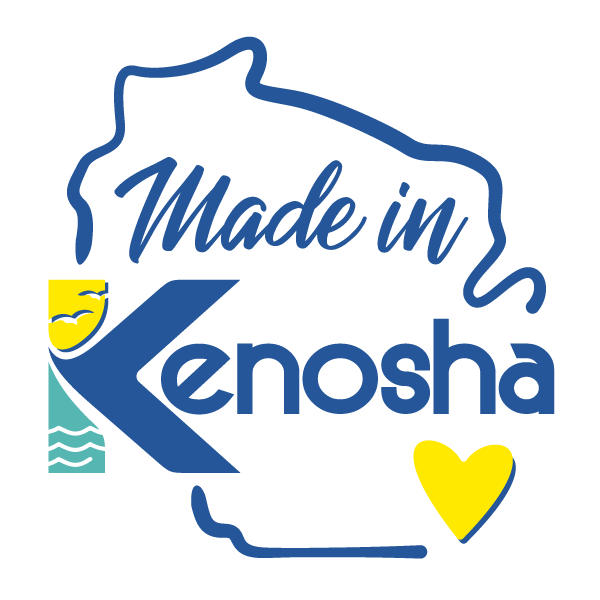 For Shawn Seipler, a 1994 Shoreland Lutheran High School graduate, that exercise birthed the idea of a lifetime.
Seipler was biding some downtime in a hotel one night when his curiosity peaked into a seemingly random question: What happens to all those little bars of soap and bottles of shampoo that hotels stock when he's done using them?
So, he placed a call to the front desk and asked.
After first suggesting to Seipler that perhaps he'd had one too many cocktails, the person at the front desk said the hotel simply throws the soap and shampoo away when people are done using it.
And that really got Seipler thinking.
He related this story during a speech on Friday, Oct. 14, at Journey Church as one of the featured speakers at the annual Kenosha Area Business Alliance Inspire Gala. Seipler founded his company Clean the World in 2009, born out of the idea he came up with in that hotel room all those years ago.
Today, Clean the World — founded in a one-car garage in Orlando, Fla. — is a large, successful company that provides vital hygiene products to people in need in over 127 countries around the world.
Entrepreneurial spirit
Founding a company like Clean the World requires a lot of hard work and some good luck along the way, but given his entrepreneurial background, it's no big surprise that Seipler was able to achieve it.
Originally from South Florida, Seipler grew up always having some type of business going, from a lemonade stand to mowing lawns to babysitting.
Meanwhile, he moved to the North Chicago area at age 15 with his family. And it was basketball that led him to attend Shoreland.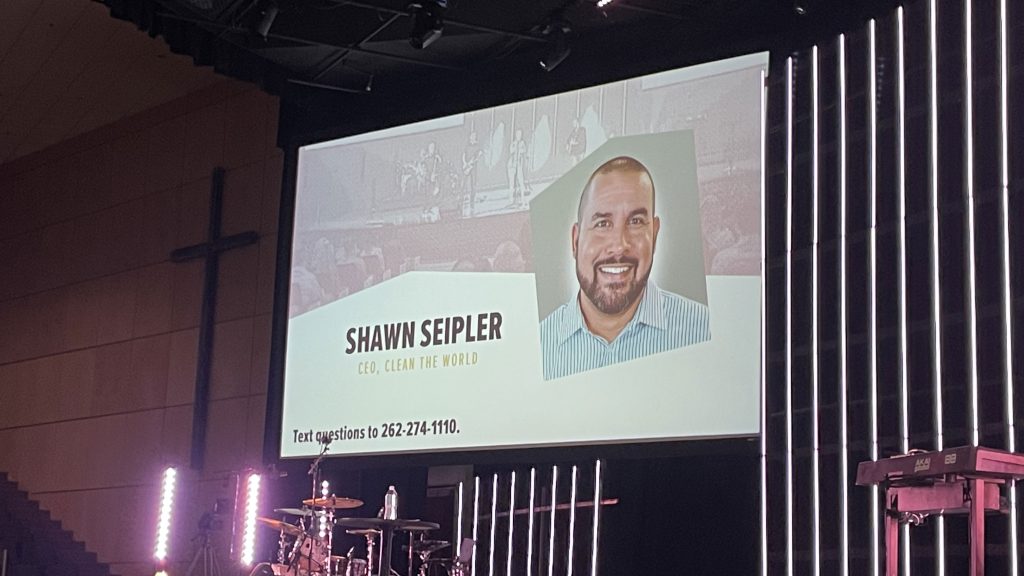 Seipler was a point guard, and the nearest public high school to him was Mundelein. The problem was, Mundelein already had a standout point guard, one that Seipler said wound up playing in college at Texas A&M.
At the time, Seipler's father was running a Marshalls store in Gurnee, so the family was familiar with the area in northeastern Illinois and southeastern Wisconsin.
"I wasn't going to play basketball (at Mundelein)," Seipler recalled during an interview following his speech at the Inspire Gala. "So I started looking for a private school that was in driving distance (where) I could go play ball, and so Shoreland was it."
That turned out to be a fortuitous turn of events for Seipler, who said Shoreland gave him a rock-solid foundation for the rest of his life.
"The dearest of my lifelong friends have been made from this area, so I remember the relationships and the kids that I went to school with," Seipler said. "And then I remember from an educational perspective just being so well-equipped in so many different ways. You see that now with Shoreland and what they're doing in the areas of STEM and technology and other really innovative things.
"They were doing that back in the mid-'90s. I didn't know it then, but as I look back now and see how well-equipped I was for the things I did without ever graduating college, I see how well-equipped I was out of Shoreland Lutheran High School. And not just in terms of education and school, but in terms of relationships and in terms of spiritual growth, which is very important for the things that I did in my life, as well."
Founding Clean the World
For some entrepreneurs, the reason they decide to take a leap and start a business is because they have to in order to make a living.
That wasn't the case for Seipler and Clean the World.
He attended multiple colleges after graduating from Shoreland in 1994 but never actually graduated from college, because he had become so successful in business ventures.
He started a tech company that was eventually purchased by Google Shopping, and he and his wife were living an extremely comfortable life in the Orlando area.
But Seipler's entrepreneurial mind never left him, and that nagging thought about hotel soap and shampoo from that one night didn't go away.
He had started doing some basic research and calculated that, given the number of hotels that existed, millions of bars of soap were just being thrown away all the time. He then dug further, and what he found then astonished him.
Seipler discovered that impoverished countries suffered from an extraordinarily high death rate from diseases such as pneumonia and cholera, diseases often caused by lack of basic hygiene supplies.
In other words, basic hygiene supplies like soap, which was being discarded by hotels for no reason other than someone didn't use it. While impoverished people were choosing between two basic necessities, food and soap, hotels around the world were simply chucking away one of those necessities all the time.
That pushed Seipler into a singular drive to answer the following question: How do I get all that discarded soap from hotels to the people who really need it and can't afford it?
Humble beginnings
It seemed crazy at the time to turn away from ventures that had already made him so much money, but Seipler said he knew he had a once-in-a-lifetime idea with finding ways to redirect discarded hotel soap, an idea that could help millions of people, too.
He said in his Inspire Gala speech that he started by enlisting help from the Puerto Rican side of his family. They gained permission to collect discarded soap from hotels in the Orlando area, then they set about recycling them in a one-car Florida garage.
Using gadgets like potato peelers and pickle buckets, Seipler and his family were able to essentially shave out and cook new bars of soap. He said they frequently shorted the circuits due to all the electrical items they had plugged into the small garage, but being a Puerto Rican family, there was only one thing they absolutely could not do without while working: music.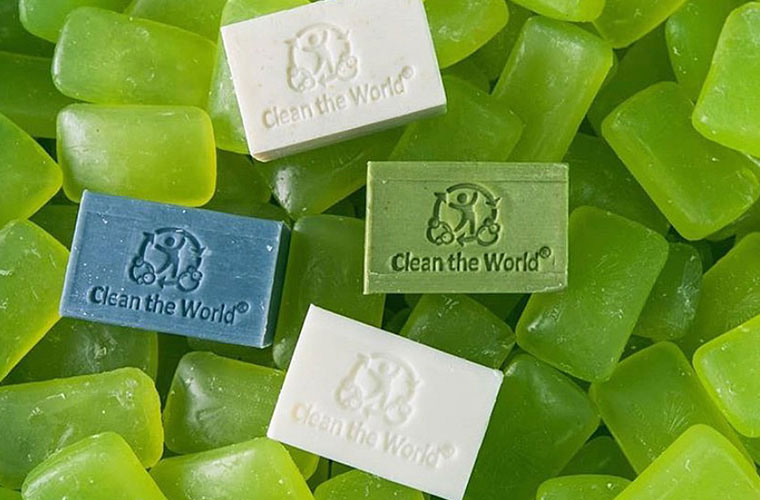 At any rate, Seipler and his cohorts churned out 500 bars of recycled soap on their first full workday. Eventually, he found a way to travel to an impoverished area in Haiti with 2,000 bars of recycled soap, and what awaited him truly changed his life.
Seipler said about 10,000 Haitians were waiting for him at a church. They had been suffering from abnormally high death rates among their children and had often resorted to voodoo tactics to explain why they experienced such suffering among their young.
Seipler and the missionaries who helped him distribute his recycled soap explained to the Haitian natives that the problem was simply lack of basic hygiene products to ward off infectious diseases. The bars of soap vanished quickly among the grateful Haitians, and Seipler was sure of what he wanted to do going forward.
"I don't care what I do, I'm giving these people as many bars of soap as I can," he said.
Building the company
Like any entrepreneurial enterprise, Clean the World was not easy to get off the ground.
For one, Seipler started the company in 2009, when the economy was in the midst of a massive global recession. Though he and his wife and children — they now have five children, four daughters and a son — had made a comfortable living, their financial resources began to dwindle as Clean the World struggled. But Seipler would not give up on his dream.
He had started the company as a 501(3)(c) nonprofit, but it was just too hard to come up with the funding, so Seipler decided to switch to a for-profit model in which hotels would partner with Clean the World and pay for its services.
Seipler's big break, he said, was when Clean the World gained classification as a B Corporation. First certified in 2007, B Corporations — derived originally from the term "benefit corporation" — are for-profit businesses certified by the nonprofit B Lab for their social and environmental performance.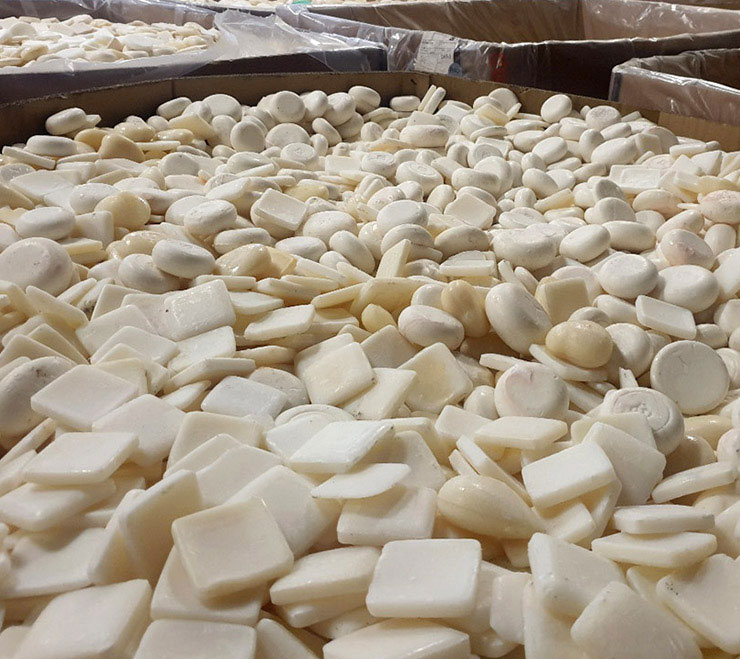 After gaining its B Corporation status, Clean the World took off and kept growing.
In 2020, however, Clean the World was rocked — as all companies were — by the COVID-19 pandemic, which brought Seipler's business model to a grinding halt.
Clean the World's primary source of revenue was hotels, and its secondary source of revenue was in the meetings and events businesses. Suddenly, all of that was shuttered and Clean the World was in danger.
"In the month of April of (20)20, I laid off 90 percent of our employees," Seipler said. "Like millions of other businesses, I thought that we were done."
But the pandemic pushed basic hygiene to the forefront of everyone's minds, bringing it to homes on a more personal level. Ironically, Clean the World had been printing T-shirts with the slogan "Wash Your Hands, Bro" well before the pandemic started.
Suddenly, everyone was living by that mantra.
Fortunately, Clean the World was kept afloat by governmental PPP loans, and the company took advantage of the mindset created by the pandemic by making "Soap Saves Lives" boxes and importing them into peoples' homes. From there, people could build hygiene boxes from their kitchen or dining room tables to deliver to homeless shelters and food pantries.
Clean the World also came up with mobile showers as a way to bring basic hygiene services to people in need.
From massive layoffs and fears of going under in 2020, Clean the World has emerged from the pandemic stronger than ever.
"It saved our business," Seipler said of the PPP loans and mobile showers. "… Today, we're as healthy as we've ever been. We have more employees than we've ever had, so the rebound has been incredible."
Continuing to grow
Today, Clean the World operates its business in Orlando, Montreal, Las Vegas, Hong Kong, the Netherlands, Washington, D.C., and Punta Cana in the Dominican Republic. It works with over 8,100 hotels and hospitality partners to recycle hygiene products to provide vital supplies for people in need in over 127 countries.
Clean the World has distributed over 70 millions bars of soap since 2009 and has expanded to other hygiene endeavors to help people in need. During his speech at the Inspire Gala, Seipler highlighted the company's mobile hygiene trucks, which recently served displaced people in the Fort Myers area after Hurricane Ian made landfall in southwest Florida and devastated the community there.
In turn, Seipler and his company have gained national and international attention and recognition.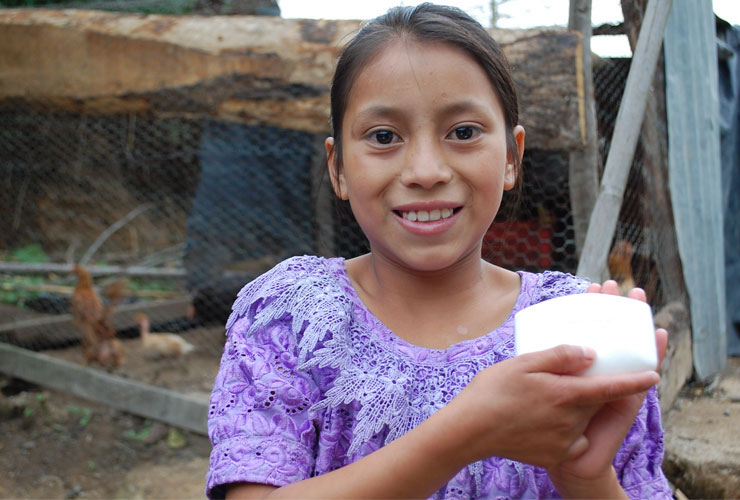 Seipler has been featured by CBS Evening News, CNN, Fox News, National Geographic, Yahoo Finance, The Washington Post and NPR, among other media outlets. He's given speeches all over the world, including at Harvard University, and Clean the World is scheduled to be featured on Dec. 4 in the season premiere of the popular TV show "Dirty Jobs" with Mike Rowe.
Additionally, Clean the World has expanded into making feminie hygiene products to distribute to needy populations who lack them.
Seipler even consults with the United Nations on ways to help improve sanitation conditions in impoverished countries. Considering Clean the World has helped lower the death rate significantly among children in impoverished countries by supplying basic hygiene items, it's safe to say he knows what he's talking about in that regard.
Following his speech at the Inspire Gala, Seipler gave a question-and-answer session and said everything he does with Clean the World comes from a simple theological doctrine.
"Love your neighbor," he said.
And through all the obstacles he faced in growing Clean the World into the massive success it is today, Seipler has a basic message for any young person with an entrepreneurial spirit.
"Find something that you're passionate about," he said. "And then understand, obstacles are going to come. Things are going to come that you can interpret as a deterrent to what you're doing, as a reason to quit or stop. Or, you can say, 'I'm going to continue down the road of whatever I am passionate about.'
"… If it's something you're passionate about in any type of business — a restaurant, a practice, whatever it is — if you're passionate about it and you're passionate about what it does, don't let those things that will ultimately come, do not let them stop you and deter you. I hope to be an example of that for folks, because there's a lot that hit us, there were a lot of times we should've stopped. But we didn't. We kept going."
What Clean the World has become today is a long, long way from the idea that stuck in Seipler's head over cocktails in a hotel room one night.
A hotel's trash became one man's treasure and has helped millions of people in the process.
"I'm just a guy who had an idea and just decided to keep going," Seipler said.