A crew of volunteers got up bright and early Saturday morning to help beautify Uptown by collecting hundreds of pounds of trash and debris off streets and sidewalks.
The neighborhood cleanup, organized by a handful of local organizations, drew about a hundred volunteers of all ages.
They met at Armando's Collision Center, 1718 63rd St., and then spread out across the area, 57th to 67th Streets and 13th to 30th Avenues.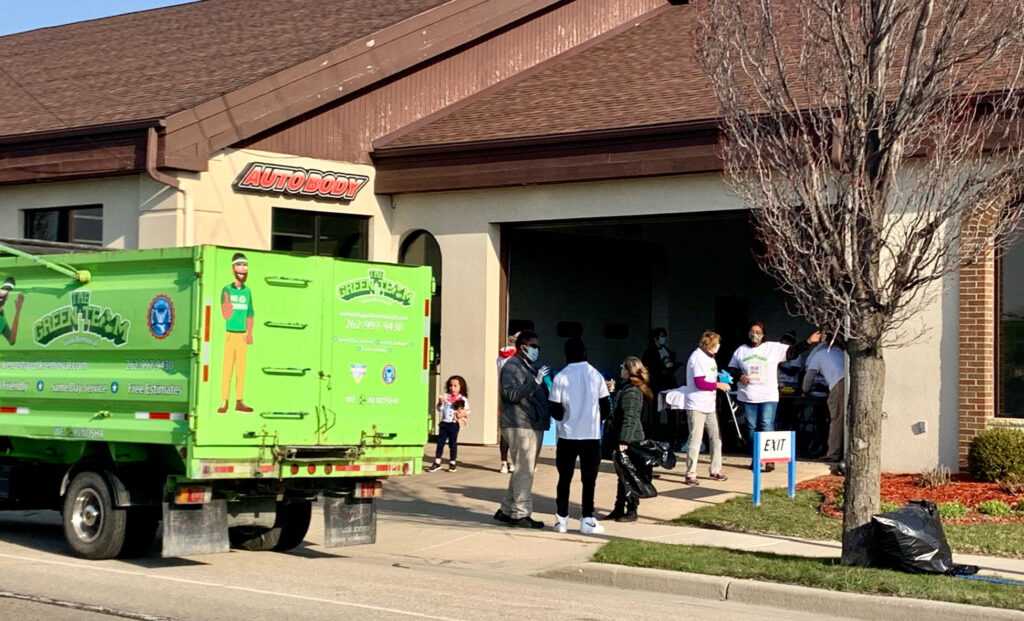 "We have a big turnout and we're so glad," said Uptown Kenosha Inc. Board President Krista Maurer. "A lot of the people who came out are from the Uptown area, which is nice. We're very thankful. … We all came together to initiate engagement and give back to our community."
Maurer hopes such an effort can take place each month. The idea to clean the neighborhood was sparked during a recent Building Our Future community conversation. She also hopes it springs positivity back into the area that was devastated by last summer's historic unrest.
"We can really make a huge difference," she said. "It's all about being a servant leader and we're going to start from here. About 70 percent (of volunteers) are from the area itself. We see that transformation and progress. The Uptown community really does want this, to take ownership of the community and clean it up and make sure we look beautiful."
She said such efforts will also help small businesses in the area attract customers and spur development.
"It's time to see what we can do," she said.
Elizabeth Webb, founder of My Sister's House, expressed similar sentiments.
"We're trying to bring people together throughout the city to help unify it and repair what went on," Webb said. "For so many people to pop out and volunteer their time from all over Kenosha, it's amazing. … This just shows the strength of the people. It leaves so much room for growth."
Anthony Jefferson, owner of The Green Team Junk Removal collected the trash in one of his lime green trucks.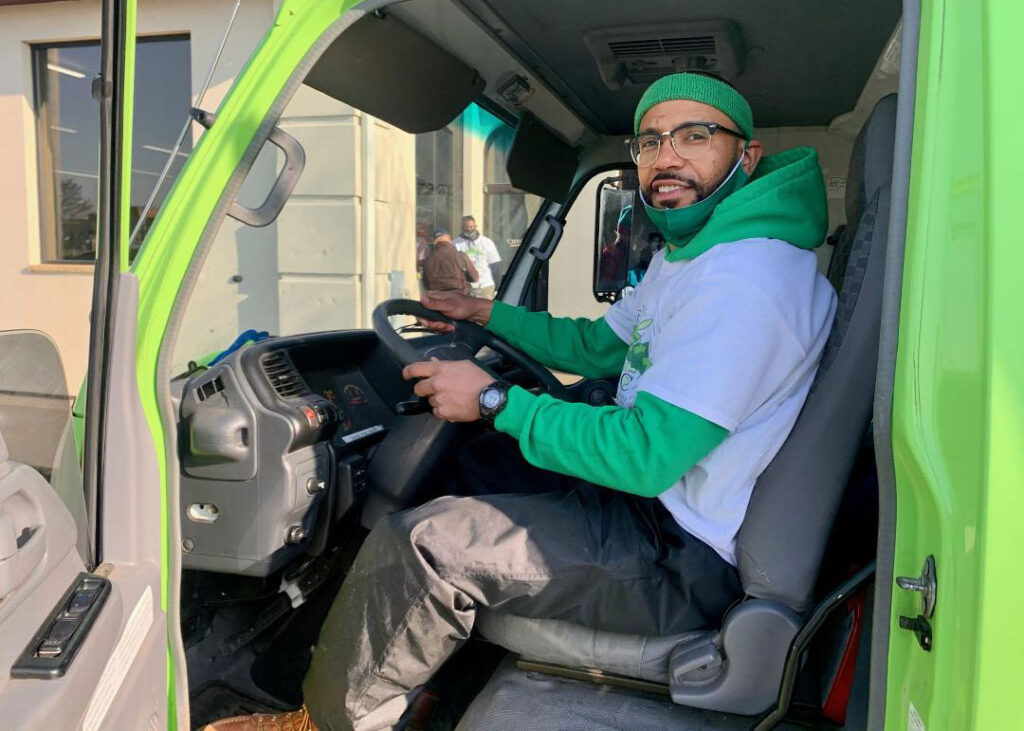 "I would like to see a paradigm shift in the neighborhood," he said. "I think the easiest and quickest way to create a sense of pride is by bringing beauty back and taking care of your environment."
Jefferson said he was especially heartened to see so many children and teens helping out.
"The same kids right now who might eat a bag of chips and just throw it (on the street) become a part of the community through this program," he said. "They become stakeholders and feel responsible for cleaning it up."
Volunteers collect trash
Participating organizations included Uptown Kenosha Inc., Building Our Future, Kenosha Community Health Center, The Green Team Junk Removal and My Sister's House. Anyone hoping to volunteer should contact Maurer through Building Our Future on Facebook. 
Katy Scarmardo collected trash near Brass Community School, the school she teaches at. 
"I can't believe how many people were able to get their children out today," Scarmardo said. "It's a nice spring morning and I think it's fantastic people came out. The more you can bring people together from different walks of life and have conversations and try to understand each other, it's all good."
The Gutierrez family walked up and down sidewalks collecting empty bottles, cigarette packages and candy bar wrappers.
"There was a lot of trash, and we just started 20 minutes ago," Erika Gutierrez said. Children Nicole and Orlando Gutierrez said they're happy to contribute – even if it meant skipping Saturday morning cartoons.
"It feels good because you're helping out, even though I wanted to sleep in," Orlando said.
Nicole added: "It's good because we save a bunch of animals from coming and eating trash."