Perhaps it wasn't actually etched into one of Moses' stone tablets, but there is a crucial commandment to obey when the lunchtime hour arrives.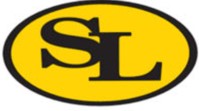 Thou who occupies the driver's seat shall decide where to eat.
So when sisters Kaylee and Kalyssa Carter — both students at Shoreland Lutheran High School and standouts on the school's girls soccer team — go somewhere together for lunch, this is a commandment that comes into play.
Kaylee's favorite food is sushi as opposed to Kalyssa's preferred choice of tacos. But Kaylee is a senior, and thus the driver, while Kalyssa is just a freshman, and thus the passenger.
In the future, tacos may be the winner in this scenario. But right now, it's sushi.
"I would say probably me," Kaylee confirmed when asked who gets to choose where the sisters will go to eat.
"Cause I'm driving."
Fair enough.
Aside from where to go for lunch, however, there seems to be little that Kaylee and Kalyssa Carter aren't on the same page about, and their connection on the soccer field is certainly paying dividends for a Shoreland girls team that has big expectations this spring.
In their lone season playing together with the Pacers before Kaylee graduates, the Carter sisters are a huge piece of a talented Shoreland squad that moved up to No. 5 this week in Division 4 in the WisSports.net state coaches poll and has designs on making the first Wisconsin Interscholastic Athletic Association State Tournament appearance in program history when the event concludes the season in mid-June at Uihlein Soccer Park in Milwaukee.
For their performance during the early part of the season for the state-ranked Shoreland girls soccer team, Kaylee and Kalyssa Carter have been named this week's Kenosha.com co-High School Athletes of the Week.
Soccer family
Kalyssa has burst onto the scene immediately in her high school career, as she's racked up nine goals already for the Pacers through their first seven matches, including two in a 4-0 Metro Classic Conference home win over Burlington Catholic Central on Wednesday night.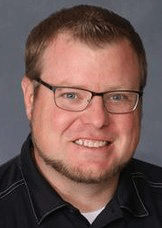 Kalyssa is skilled enough to play on top of Shoreland's formation at forward as a freshman and is producing in a big way immediately.
"Kalyssa … has a nose for the goal like I haven't seen with a freshman so far," said Shoreland ninth-year head girls soccer coach Matt Grow, also the school's athletic director, on Wednesday afternoon prior to the match against Catholic Central.
But part of Kalyssa's scoring success comes via the help of a deep, experienced roster that includes nine seniors. One of those, of course, is her older sister Kaylee, who's totaled three goals and four assists through seven matches this season.
Kaylee and Kalyssa, who attended Friedens Lutheran School in Kenosha before Shoreland, played club soccer together for years growing up, most recently with Rush Wisconsin Southeast. So they have honed in quite a connection on the pitch.
"I'd say we play pretty well together," Kalyssa said. "We played club together when we were younger, so we still kind of have that soccer chemistry together."
Kaylee is a four-year varsity player for the Pacers, notwithstanding the pandemic-canceled 2020 campaign, and along with fellow senior midfielder Julia Heathcock this season has a chance to break the program's career goals record of Samantha Large, who graduated in 2017 and is now Grow's junior varsity coach.
Last season, Kaylee led the Pacers with 22 goals, 11 assists and 55 points and was named first-team All-Metro Classic at forward. She's had more of a set-up role so far this season, while her sister Kalyssa has led the team in goals.
But Grow said Kaylee will need to score her share of goals this season, too, for Shoreland to get to where it wants to go.
"Oh, I want her to score," Grow answered immediately when asked if Kaylee would be taking on more of a facilitating role this season. "If she's doing that (passing more), it's nice. But I want Kaylee and Kalyssa to get as many (goals) as they possibly can. That's what I ask my forwards to do: 'Forwards, I want you to shoot and attack.'
"They're both so good with the ball, and they both have great vision, so I would imagine they'll both rack up some assists and some goals over the course of the season."
When asked what the other is better or worse at on the soccer field, the sisters had diplomatic replies.
"I'd say I probably have better foot skills than her," Kalyssa said of herself in comparison to Kaylee. "I think I just have quicker feet.
"But she definitely is more — she talks way more on the field. She definitely fits that captain role really well. And she's way better at adapting to different spots. She gets moved around the field, and she does phenomenal."
Said Kaylee: "I think Kalyssa's better at being aggressive as a forward. I feel like I have more assists, just because I'm always looking for a pass and looking for other people. But she's selfish with the ball, and she has the confidence to know when that's hers."
Kaylee can actually relate to Kalyssa being a younger sister on the same team, because Kaylee played that role the last couple seasons to their oldest sister, Lauren, who was also a four-year varsity player for the Pacers under Grow and graduated last year.
The Carters also have a brother in eighth grade and another sister in sixth grade among the five-sibling brood, and they all play soccer.
"It's a big-time soccer family that I'm lucky enough to get to coach," Grow said.
So what are their family gatherings like?
"We're all very aggressive," Kalyssa said. "We're all athletic. Pretty much any physical activity we do is very …
Kaylee finished that sentence.
"It's very competitive," she said. "It's definitely very competitive."
Big expectations
With a top-five state ranking, Shoreland is off to a solid start on what's expected to be a great 2023 campaign.
The Pacers have just a 3-3-1 overall record, but that's because they've played a difficult non-conference schedule that has included losses to schools from much larger divisions in Bradford and Elkhorn and a tie against Racine Horlick, also a large-division school.
Shoreland is 2-1-0 in Metro Classic play, with the defeat a 3-2 loss in Wind Point to The Prairie School — ranked No. 3 in Division 4 — on April 5. In that match, Kalyssa Carter scored two goals, the second tying the match at 2-2 in the second half, but the Hawks scored the winner in the final minutes.
It should be a tight race atop the Metro Classic this spring between Prairie, last season's WIAA Division 4 state runner-up, St. Joseph, the defending conference champion and currently ranked No. 7 in Division 4, and Shoreland.
The Pacers and Lancers are scheduled to wrap up the Metro Classic season against each other on May 24 at Shoreland in what should be one of the best girls soccer matches in Kenosha County this spring.
After that comes the postseason and the Pacers' ultimate goal of reaching the State Tournament.
"Hopefully we can keep getting better and connecting and communicating and put a run together that I think these girls are ready to do," Grow said.
Kaylee Carter said this is the best Shoreland team she's been on in her four seasons with the program.
"This is definitely the best team we've had," she confirmed. "We just have a lot of good chemistry and friendships. We have … nine seniors on this team right now, so we've just been building ever since I was a freshman."
However this season ends, the future is bright for the Carter sisters, on and off the field.
Kalyssa already has plans on playing in college at the NCAA Division I level. In fact, she said she already has a preferred school, the University of South Carolina.
Grow said the freshman has the talent and work ethic to one day play at that level.
"She does have a ton of talent, but … she really works hard at practice," Grow said. "She practices hard every single day. So if that's her mentality, then I don't see why she can't achieve her dreams moving forward.
"… If she keeps working as hard as she does, on the practice field, too, the sky's the limit."
Kaylee, meanwhile, already has her college picked out, as she'll be heading just up the road to Milwaukee in the fall to attend Marquette University. She plans to play club or intramural soccer at Marquette, but her focus will be on her studies. Obviously an exceptional student, Kaylee plans to study biomedical sciences with the goal of becoming a physician assistant, a career that requires an advanced degree.
"Kaylee is super bright," Grow said. "She's had a great career here, not just on the soccer field, but she's in student government, and she's a real leader for the student council, and just being a supporter of the other programs.
"It's been a great run for Kaylee. I'm really proud of her and how she's become a leader on our soccer field. She's really going to be counted on to help guide this team to where we want to go."
Kaylee and Kalyssa Carter will have another month-plus — almost two if they reach the State Tournament — to play high school soccer together. And even if they may not always agree on where to go for lunch, their bond on and off the field is as strong as can be.
"I'd probably say that I'm the closest with her out of all my siblings," Kalyssa said. "Our relationship is really good. We drive to school with each other all the time, like every day. We pretty much do a lot of activities together, and I tell her everything."
Added Kaylee: "Kalyssa's like my little therapist. I tell her all my problems, and she listens. It's really good having her and (her) being able to tag along with me."
And if lunch is too big of an argument, well, there is such a thing as sushi tacos.
"5 QUESTIONS WITH" KAYLEE AND KALYSSA CARTER
Favorite food? Kalyssa: "Probably tacos." Kaylee: "I really like sushi and ice cream."
Favorite movie? Kalyssa: "I like 'The Princess and the Frog.'" Kaylee: "I like any scary movie. I don't have a favorite."
Favorite musical artist? Kalyssa: "Right now, probably Morgan Wallen." Kaylee: "Yep." … He just played in Milwaukee. Did you go to his concert? Kaylee: "I wanted to go, but we had a game. Soccer first."
Favorite athlete? Kalyssa: "Probably Alex Morgan." Kaylee: "Yeah, probably Alex Morgan, or (Cristiano) Ronaldo."
Where do you see yourself in 5-10 years? Kalyssa: "I want to go D-I in soccer. My top college right now is USC, the University of South Carolina. Just playing soccer in college, beginning college." Kaylee: "I'm going to go to Marquette. That's where my mom went. I'm studying biomedical sciences, and I'm on the pre-PA (physician assistant) track. So, hopefully, in five years I'll be in grad school."