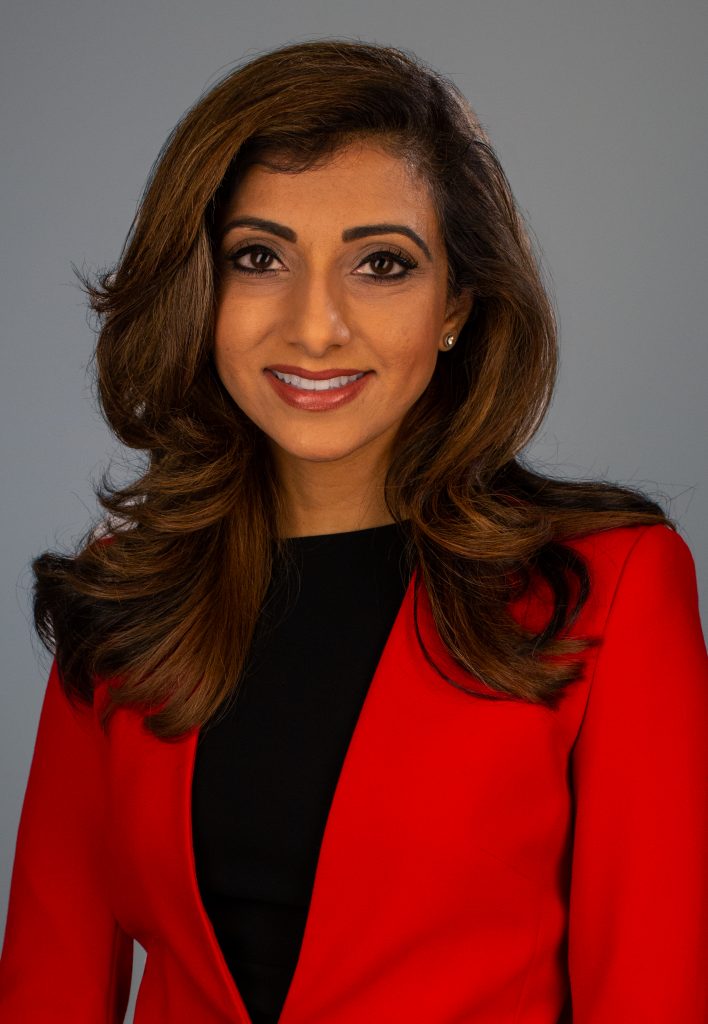 "I needed a procedure to treat my hiatal hernia," said Kenosha resident Sue Gibney. Sue suffered from heartburn and abdominal discomfort due to the upper part of her stomach bulging through her diaphragm into her chest cavity. "My primary care physician referred me to Dr. Majed Jandali, Froedtert South Medical Staff Surgeon. Dr. Jandali confirmed that the hernia procedure could help me, but he gave me news I did not want to hear. He would not perform the procedure until I lost weight. Learning that I was too obese to have the procedure that would relieve my pain was devastating. I knew I was heavy, but I needed help."
Sue received a life-changing referral to Dr. Sarah Ramadani, a physician with Froedtert South Medical Group, dual board certified in Family and Obesity Medicine. "I'm in my 70s," said Sue. "I was not going to be able to lose weight on my own. I needed coaching and support. I'm so grateful that I found the right team to help me at Froedtert South's Weight Management and Nutrition Services."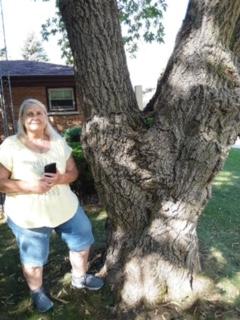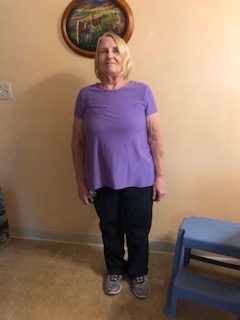 BEYOND THE WEIGHT
When a patient needs or wants to lose weight, the first step Dr. Ramadani takes is to assess the whole patient.
Every patient has a different medical history and varying underlying conditions. Looking beyond just weight is imperative for patient success.
"We utilize a very patient-centered and individualized approach when addressing weight for each patient," said Dr. Ramadani. "Every patient has unique circumstances that contribute to their weight or barriers that may prevent them from losing weight. We help patients tackle the multiple contributing factors and challenges to their weight by taking a multi-disciplinary approach to weight management."
In other words, Dr. Ramadani does not merely tell a patient to count calories and lose weight. She dives deep into the specific needs of each patient through assessing for diabetes, thyroid problems, autoimmune conditions, joint pain, motility issues, and sleep apnea. Dr. Ramadani can assist with bringing other Froedtert South team members into the process of assessing and helping the patient such as neurologists, pulmonologists, and physical therapists. She can also prescribe medications for a patient if appropriate. She recognizes that eating behaviors and misconceptions about weight can stem from childhood experiences and can be deeply psychological. She completes a comprehensive history on each patient. "Obesity is a multi-factorial disease, and we need to address all of the factors," said Dr. Ramadani.
"Dr. Ramadani really treats the whole person," boasted Sue. "She referred me for a sleep study that confirmed I had sleep apnea. She helped me to begin physical therapy at Froedtert South's aquatic therapy program at the Somers Clinic. Additionally, she introduced me to her colleague, Brenna Sunderland-Saied, a Clinical Registered Dietitian Nutritionist with Froedtert South's Weight Management and Nutrition Services, for individualized nutrition coaching."
Brenna specializes in outpatient counseling for weight management and works alongside Dr. Ramadani to provide comprehensive weight loss services. Brenna meets with patients over the course of a year or longer to help them establish realistic expectations, coach them through an individualized nutrition plan, identify barriers to their weight loss, and foster a healthy relationship with food.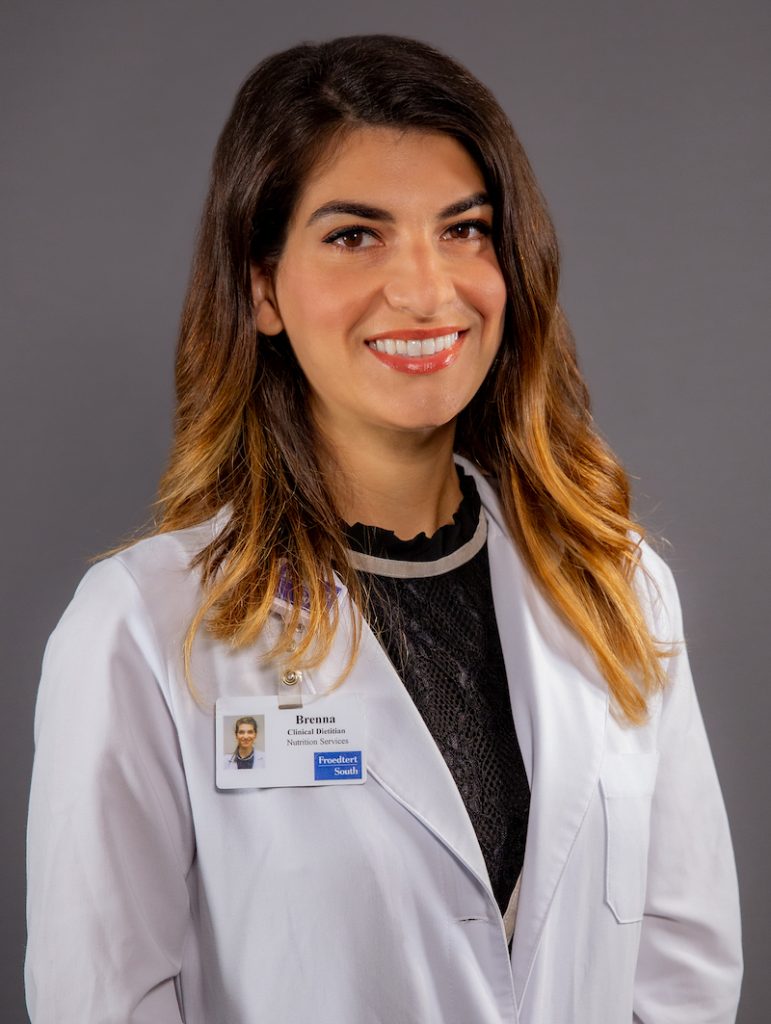 "Once patients see Brenna, I believe they have a higher compliance to their weight loss plan," said Dr. Ramadani. "As a dietician, Brenna assesses what, when, and why a person is eating and helps guide their mindset about food. We understand that life is on-going. Patients will take vacations and have personal situations that derail their progress. As a mother of a toddler, I relate with the challenges of balancing work and family life and the struggles to prioritize eating healthy and exercising. Froedtert South's Weight Management and Nutrition Services are here to help you acquire the skills to stay on track."
Brenna said, "I am passionate about the role nutrition plays in our lives. Not only does food nourish us, but it can prevent and treat chronic illness, connect us with others, and be a source of enjoyment. Food is not the enemy. I'm dedicated to helping patients find a nutrition style that not only meets their specific health goals but also fosters a healthy relationship with food. I love to cook, and I enjoy helping clients try new recipes."
I COULD NOT HAVE DONE THIS ALONE
After receiving comprehensive assessments and support from Froedtert South's Weight Management and Nutrition Services, Sue Gibney lost the weight she needed to have her hiatal hernia repaired.
"I could not have done this alone," said Sue. "Dr. Ramadani is wonderful! Due to her thoroughness in assessing all of my medical needs, my sleep apnea was identified and is improving. Talking with Brenna frequently keeps me nutritionally accountable. I'm grateful for all of her mentoring and nutrition education. Changing my eating habits and incorporating exercise was really hard, but Dr. Ramadani and Brenna guided me with such understanding and positivity. I am committed to this lifestyle now because of them."
"I am so impressed by the determination Sue put forth to reach her goals," said Brenna. "I think many post-menopausal women feel weight loss is impossible. Sue's success challenges this, and her success comes from being a collaborative and communicative patient. She was open to making lifestyle adjustments and utilizing the food tracking technology available to assist her."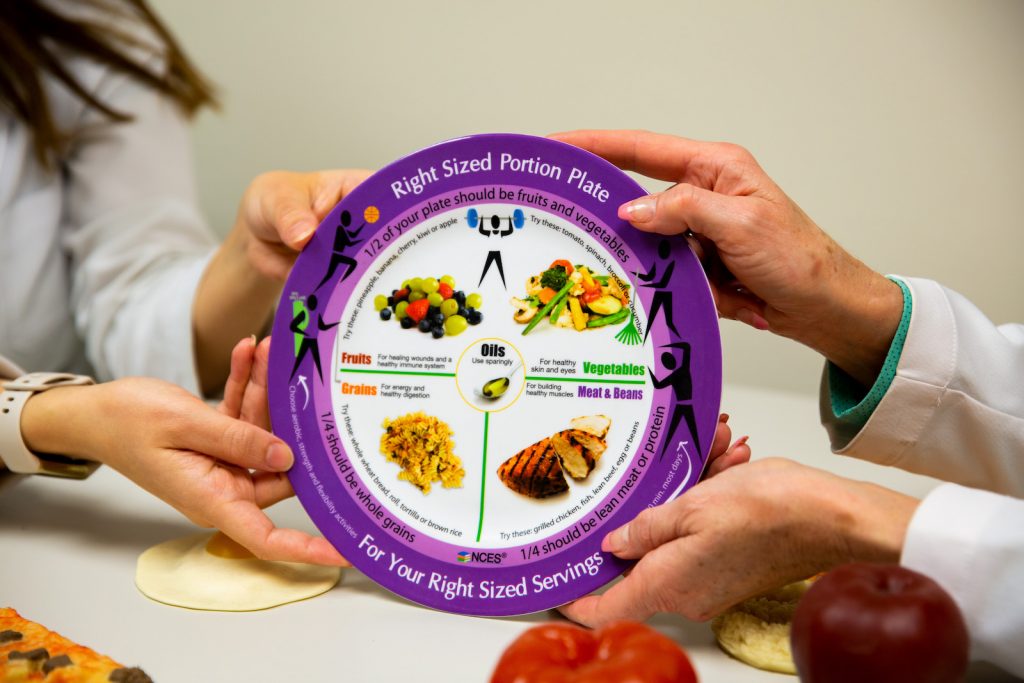 AVAILABLE TO ALL, NOT ONE SIZE FITS ALL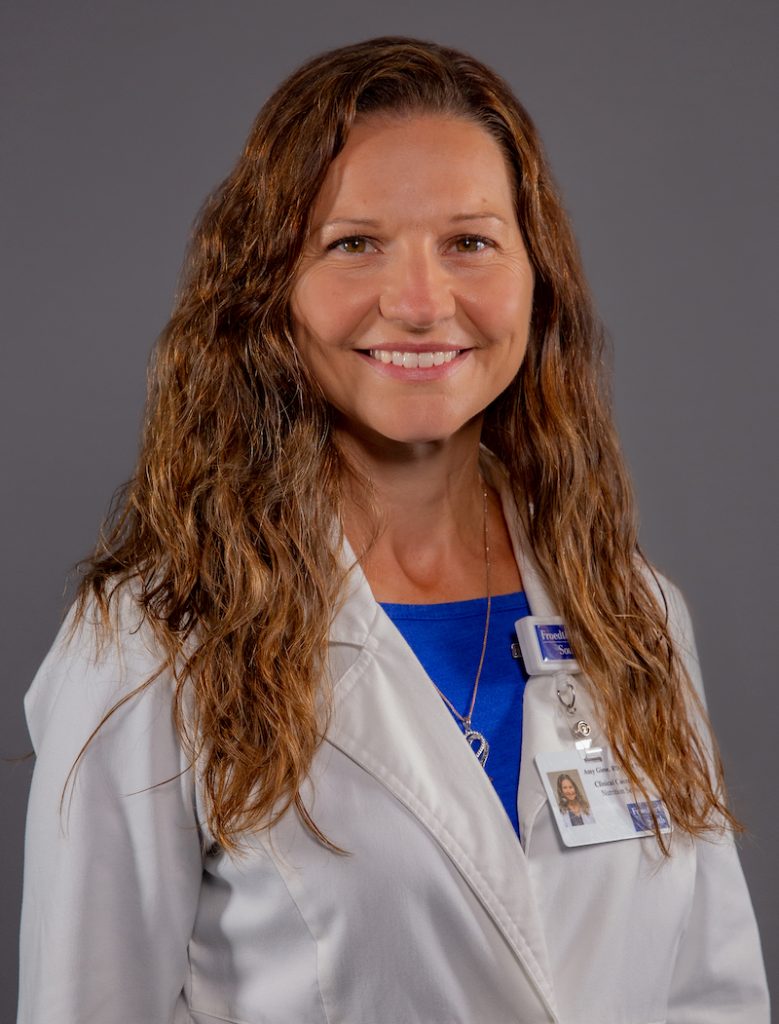 Amy Giese, Registered Dietitian and Clinical Manager of Froedtert South's Nutrition Services, said, "Weight management includes a behavior-based component. Recognizing behaviors is imperative to patient success, and Brenna goes above and beyond to help patients explore and manage their habits. This is not a program where everyone receives the same meal plan. We provide individualized health care."
The inclusion of Weight Management and Nutrition Services at Froedtert South is a testament to the breakthrough, well-rounded care they are dedicated to providing for the community. They do not just have resources in place for when you are sick, but they are here for you when you're trying to stay healthy, too. "Having the ability to improve patients' quality of life inspires me to do this work," said Dr. Ramadani.
"Our Weight Management and Nutrition Services are open to the community, and a referral is not required to see Dr. Ramadani," said Amy. "Every patient is assessed by Dr. Ramadani before being referred to other services, such as Brenna for outpatient counseling. Our team can help with everything from medically conservative weight therapy to weight loss surgery."
Brenna said, "Our program sets us apart because we make it realistic, sustainable, and individualized. We understand that quality of life is different for everyone."
Sue has lost over 60 pounds and is not done yet. "My pants keep falling down," Sue jokes, "but I don't want to update my wardrobe yet. I'm still losing weight! The team at Froedtert South's Weight Management and Nutrition Services are phenomenal to work with on your weight loss journey. I highly recommend others utilize this supportive program."